17 Best Oscar Winning Movies on Netflix Right Now
Netflix has amassed an enviable collection of films, TV series, and documentaries from all over the world. The streaming service has also managed to gather steam behind it with its first Oscar win in the Best Picture category in the form of 'Roma'. With the Oscars being just around the corner it's the right time to binge watch some of the greatest Oscar-winning movies available on Netflix right now. Below is the list of Academy Award-winning movies that you should definitely plan to check out. Remember that not all of these movies won Best Picture Oscar, but most of them did win multiple other Oscars. These are powerful films that have pushed the boundaries of what is possible with the audio-visual medium and thus deserve to be watched by film lovers from all over the world. You can also watch several of these really good Oscar-winning movies on Hulu or Amazon Prime.
17. Dr. Zhivago (1965)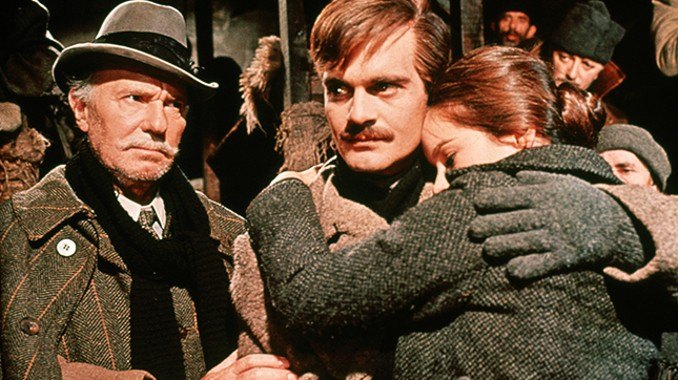 David Lean's masterpiece and one of the greatest love stories to have been portrayed on celluloid, 'Dr. Zhivago' is an epic romantic war film. The love story of Dr. Yuri Zhivago, played by Omar Sharif and Lara Antipova, played by Julie Christie, takes place between the years of political turmoil in Russia and spans across the February Revolution, Russian Civil War, and the first World War. While the lovers meet, get separated and meet again after years, with the ever-changing political dynamics of the war tormented Russia playing the truant spoilsport, which's tragic as well as fascinating.
16. Milk (2008)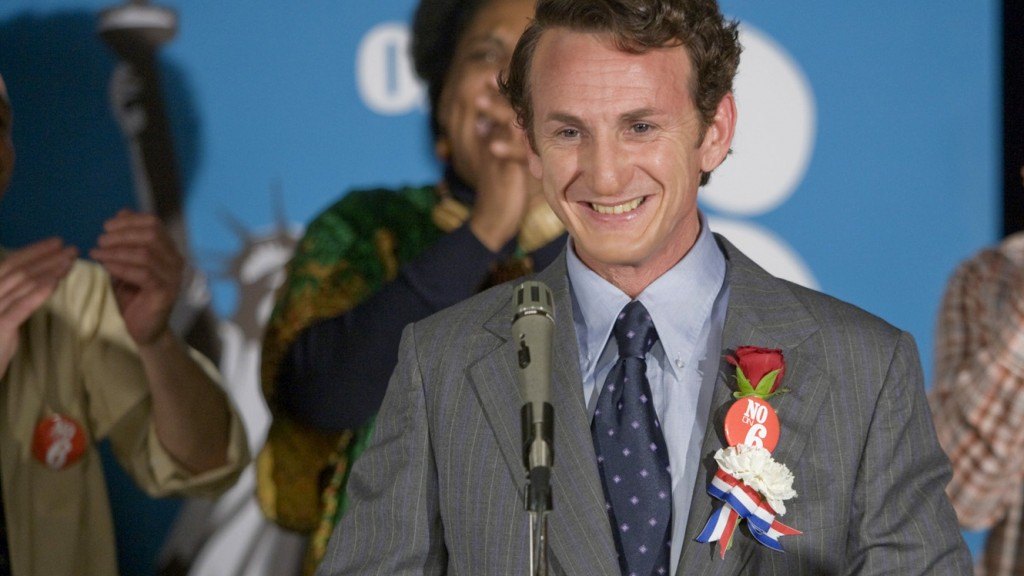 'Milk' is an exceptional biographical work, depicting the life and struggles of politician and gay rights activist, Harvey Milk. Directed by Gus Van Sant and spearheaded by Sean Penn, the film uses past footages and a great script to drive home Milk's works. He was the first openly gay politician to hold a public office in California and was instrumental in establishing gay rights in America. The film traces Milk's political journey filled with setbacks and success and his personal equation with conservative, Dan White. 'Milk' got many Oscar nominations and the highlight being Sean Penn winning the award for best performance in a leading role.
15. The Aviator (2004)
Another great biographical drama, this time directed by the legendary filmmaker, Martin Scorsese. Howard Hughes was a filmmaker, businessman, and aviation expert. He produced 'Hell's Angels', had a serious relationship with Audrey Hepburn, had fights with powerful political senators and was even accused as a war profiteer. He founded Trans World Airlines (TWA) and led it through many competitors. The film is made with great sincerity by Scorsese, bringing out the mental strength and vulnerability of Hughes through DiCaprio's mesmerizing performance that granted him an Oscar nomination.
14. The King's Speech (2010)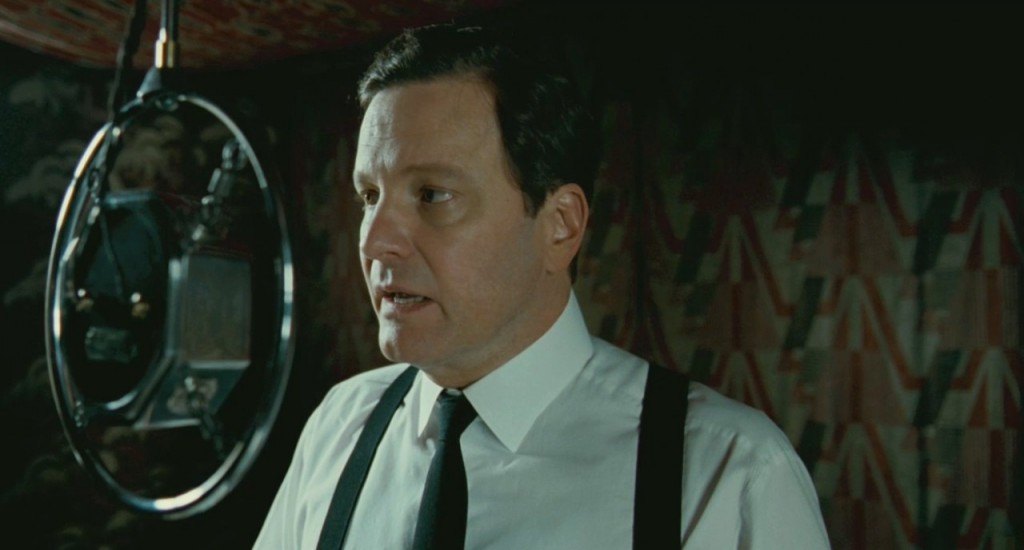 'The King's Speech' is a historical film directed by Tom Hooper where Colin Firth plays the titular role of King George VI, the father of Queen Elizabeth II. After his brother is rendered unsuitable to ascend the throne because of his relationship with a divorcee, Prince Albert reluctantly ascends the throne and becomes King George VI. However, he has a peculiar and nagging problem – his stammering. The monarch's obvious need to have great oratorical skills made his wife hire an Australian actor and speech expert, Lionel Logue. The two men struck a great friendship as Logue's innovative ways finally helped King George VI to overcome his stammering. It took home major awards in the 83rd Academy Awards.
13. Lincoln (2012)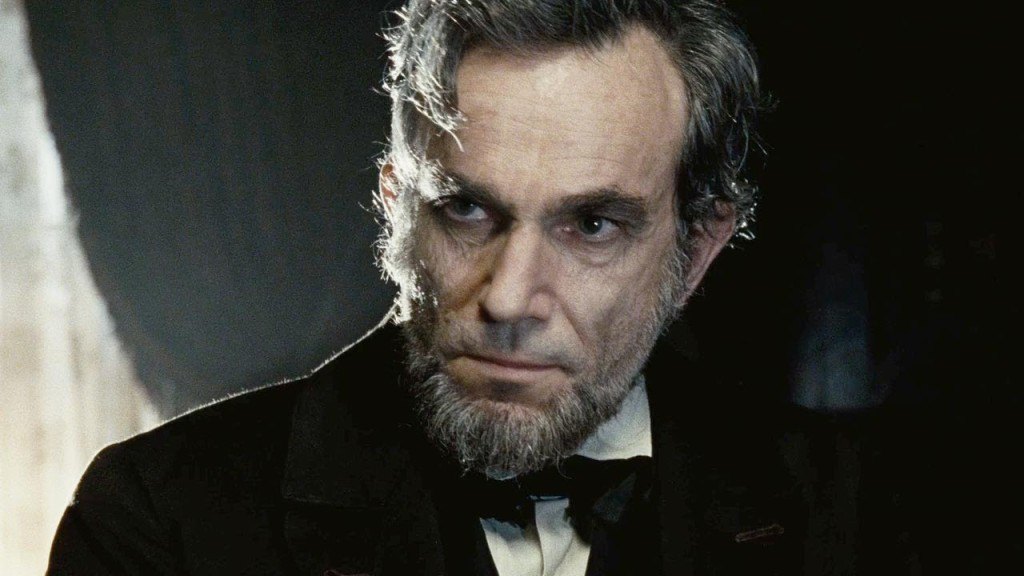 It's in 1865. The American Civil War is coming to a whimpering end. US President Abraham Lincoln is facing a peculiar crisis. Already on his second term, a widely popular Lincoln is caught between his dilemma of acquiring enough votes, especially from the Democrats that will abolish slavery from the States for forever. On the other hand, the ongoing Civil War has claimed many lives so he must end it as soon as possible. But he's running against time here. The film showcases the versatility of Spielberg's magical work behind the camera. But most importantly, it will be remembered for Daniel Day-Lewis' great performance that fetched him his fourth Oscar.
12. Dallas Buyers Club (2013)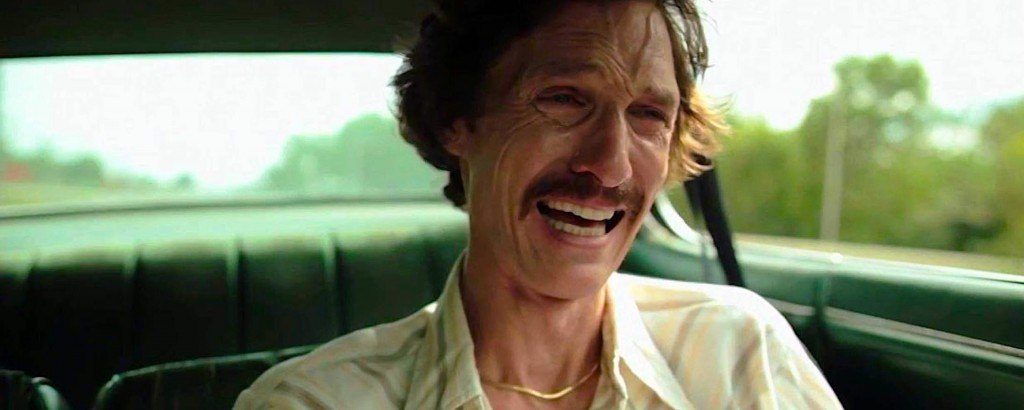 'Dallas Buyers Club' is a story set in 1985, a time when the world has started to realize the effect of AIDS. Ron Woodroof is an electrician living in Texas, leading his decadent lifestyle with booze, cocaine, and sex with shady women. He is soon infected with HIV and has approximately 30 days to live. A racist and homophobic to the core, Ron's initial anger and denial are changed into a desperate need to do something about it. He meets Rayon( Jared Leto), a drug-addicted, HIV trans woman. Rayon talks about an underdeveloped drug AZT that is being used as an experiment against government order. They establish the Dallas Buyers Club and things become more complex. Both Matthew McConaughey and Jared Leto received Oscars for their roles.
11. Her (2013)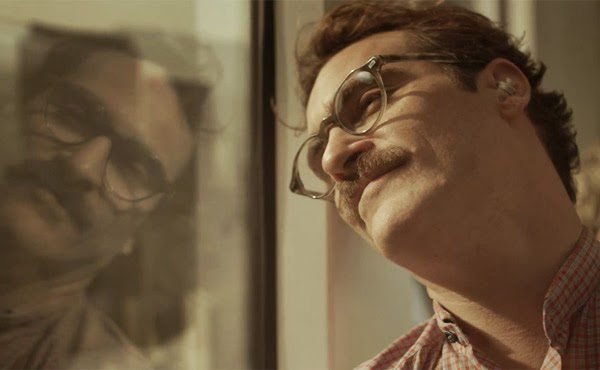 Spike Jonze's 'Her' is one of the freshest take-ups on the tired romance genre. Set in a futuristic Los Angeles, Theodore Twombly, played by an incredible Joaquin Phoenix, is a typical no one. He is a middle-aged slouching commoner going through a post-divorce crisis. He is introduced to a companion, based on artificial intelligence. The operating system or artificial 'consciousness' as it is advertised, is named Samantha. Voiced by the incredibly seductive Scarlett Johansson, Samantha becomes closer to Theodore as he loses his sense of reality and virtual emotions. Samantha's highly developed intelligence tries to provide insights for Theodore's inner conflicts and his confused state as the profound yet complex ending leaves the audience in a trance.
10. Schindler's List (1993)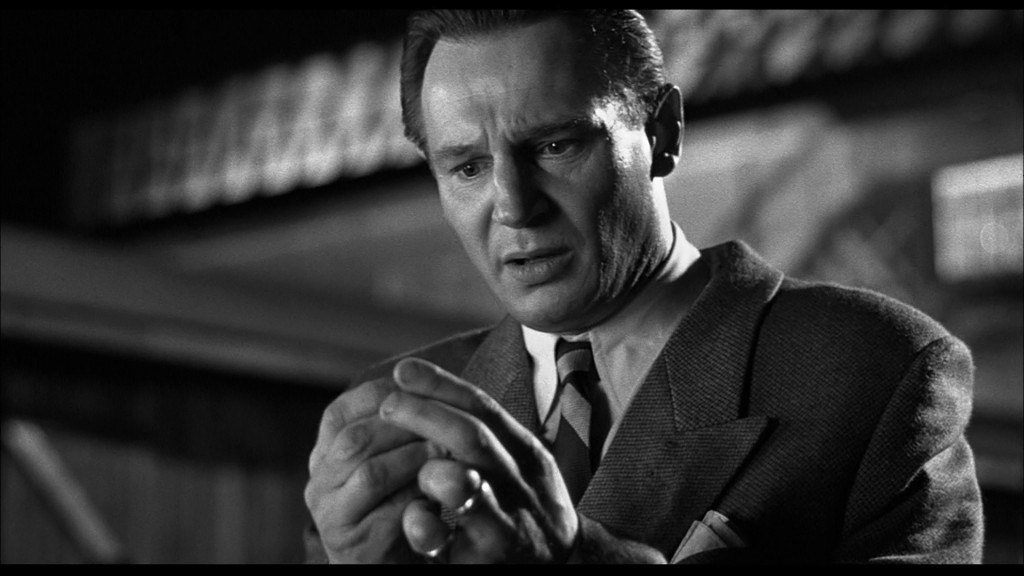 Often touted as one of the greatest war films ever made, 'Schindler's List' doesn't need much introduction. An excellent holocaust epic, 'Schindler's List' was the pinnacle of Spielberg's magic. Oskar Schindler is a cunning German businessman who witnesses the persecution of  Jewish and Polish people under Nazi Germany's command. He starts hiding Jews as his factory workers and goes to great trouble to ensure the safety of as many people as possible. He saved almost an entire generation of Jewish people and he still regretted that he couldn't save more. It received 12 Oscar nominations, winning seven.
9. Pulp Fiction (1994)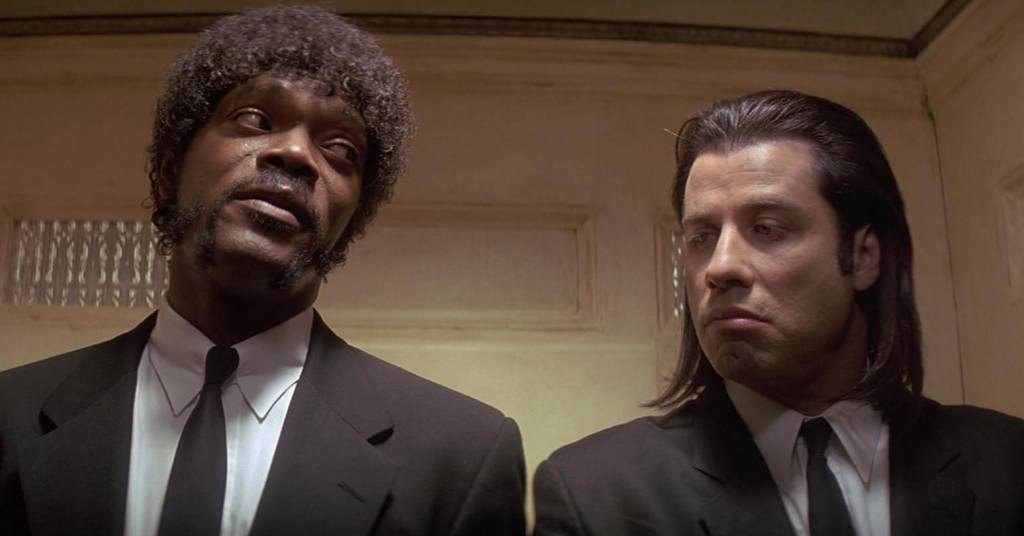 The influence of Tarantino's 'Pulp Fiction' on pop culture can hardly be denied. We have four seemingly unrelated incidents that are interwoven with each other to form a tale of crime and punishment. Vincent Vega and Jules Winnfield are two hitmen ordered by their mob boss Marcellus Wallace to retrieve a stolen briefcase, on the other hand, Vincent is tasked with providing a good time for Marcellus' wife Mia Wallace in Marcellus' absence. Butch Coolidge is an aging fighter bribed to lose a fight and two thieves decide to rob the cafe they are sitting in. What follows is an insanely funny, absurd and bloody tale full of iconic moments.
Read More: Best Nicholas Sparks Movies on Netflix
8. Roma (2018)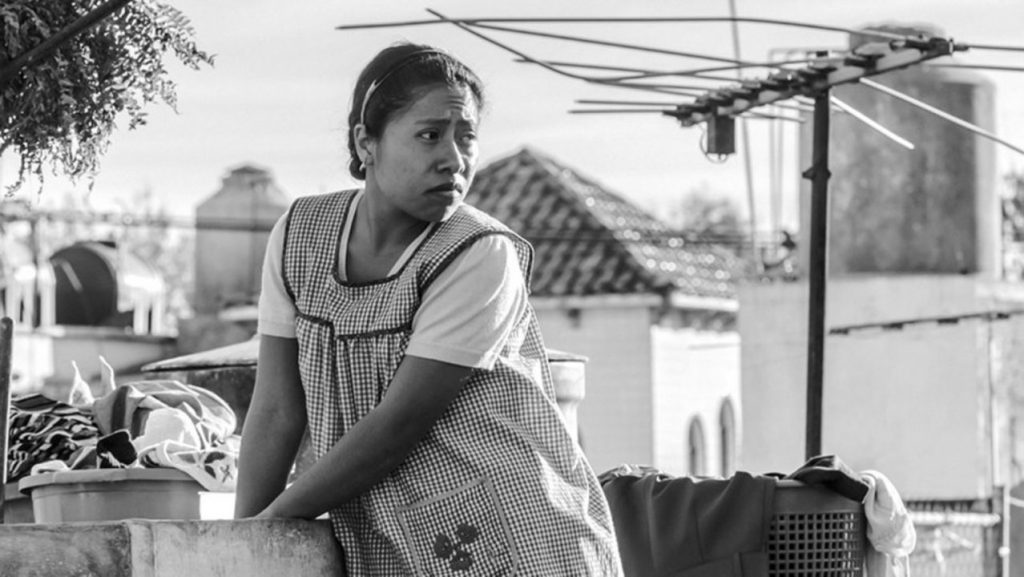 Alfonso Cuaron's 2018 film 'Roma' is the first Netflix original production which allowed the streaming platform to compete at the Oscars alongside the other major Hollywood production houses. Netflix emerged from the Academy Awards with its head held high after Alfonso Cuaron ended up bagging three awards for this film- Best Director, Best Cinematography, and Best Foreign Film. The story of Roma is based on Cuaron's childhood and the place where he grew up as a little boy. The story of the film centers around a family with four children and two domestic helpers living in Mexico City in the 1970s. We observe how the father leaves the family and the mother tries to raise the children to the best of her ability. The children and their mother are very fond of one of their domestic helpers, Cleo, whose life we get to observe throughout the course of the film. Cuaron has stated on many occasions that this film is his love letter to the place where he grew up.
7. The Departed (2006)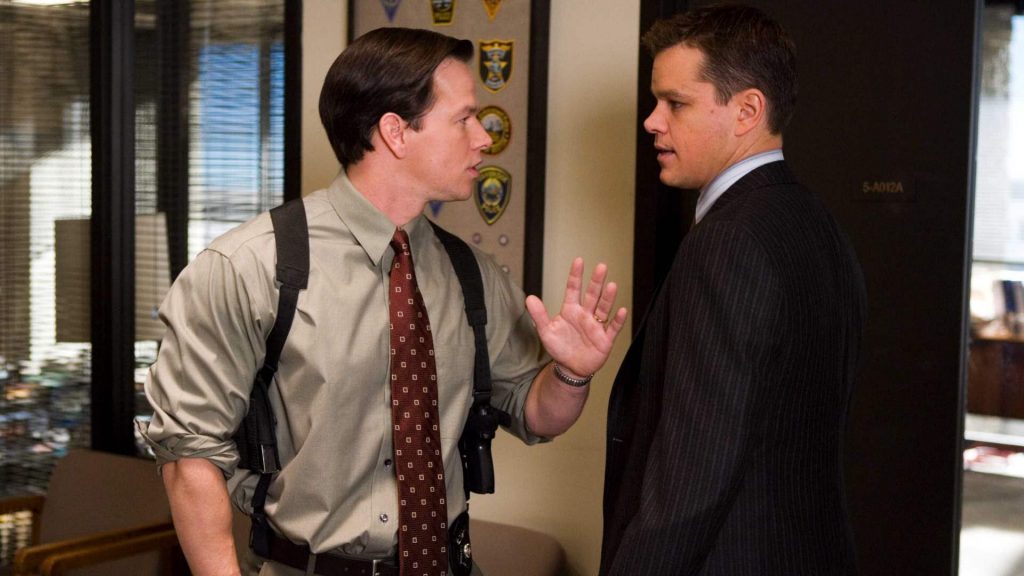 Martin Scorsese has been the maker of some of the most important films since the 1970s. However, he first managed to win an Oscar with the remake he has ever made in his career. The 2006 film 'The Departed' is a remake of the 2002 Hong Kong movie 'Infernal Affairs', and stars the likes of Jack Nicholson, Leonardo DiCaprio, Matt Damon, and Mark Wahlberg. The film centers around a cop and a criminal, both of whom are working undercover for their respective organizations. Problems begin for both these individuals as the police and the mob become aware of the infiltrations. This is the first time the two powerhouses of the industry, Nicholson, and Scorsese joined forces, and their partnership was naturally the talk of the town before the film's release. 'The Departed' gave Scorsese his first Oscar for Best Director. Academy Awards for Best Adapted Screenplay and Best Film Editing (which went to Scorsese's most frequent collaborator, Thelma Schoonmaker) were also bestowed upon 'The Departed'.
6. Room (2015)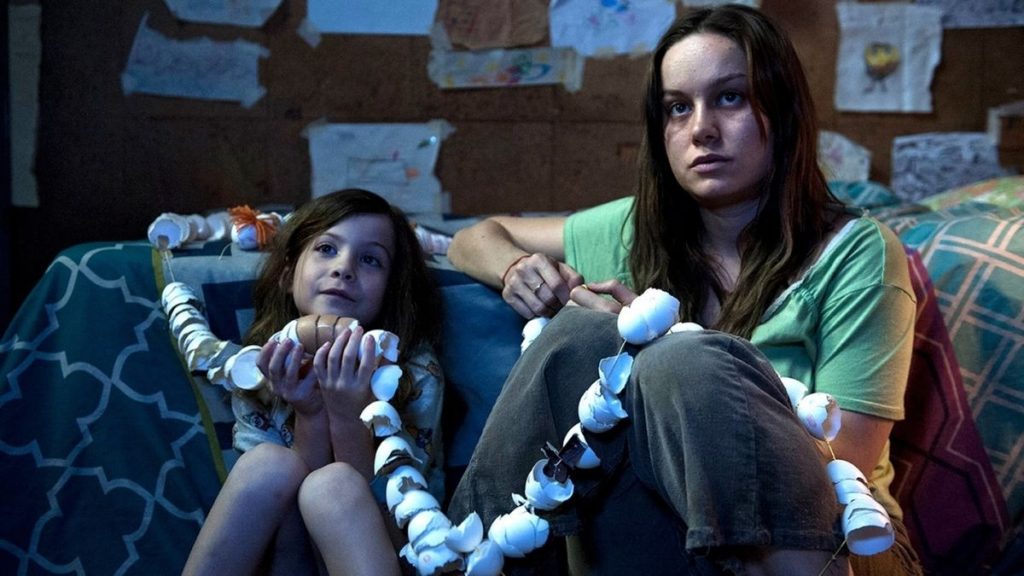 This 2015 film takes place mostly within the confines of a single room and centers around the characters of Joy Newsome (Brie Larson) and her 5-year-old son Jack Newsome (Jacob Tremblay). Joy was kidnapped seven years ago by a man they called Old Nick who has kept her captive in this room since then. He even raped her and that is how Jack was born in the first place. Joy keeps telling her son that everything within their room is real and all that is outside can only be accessed through the television. When Old Nick cuts off their electricity, Joy decides that she cannot tolerate this any longer, and starts making plans to get out of this confinement. Both Larson and Tremblay are outstanding in their roles, and the former even managed to bag the Academy Award for Best Actress for the same.
5. Moonlight (2016)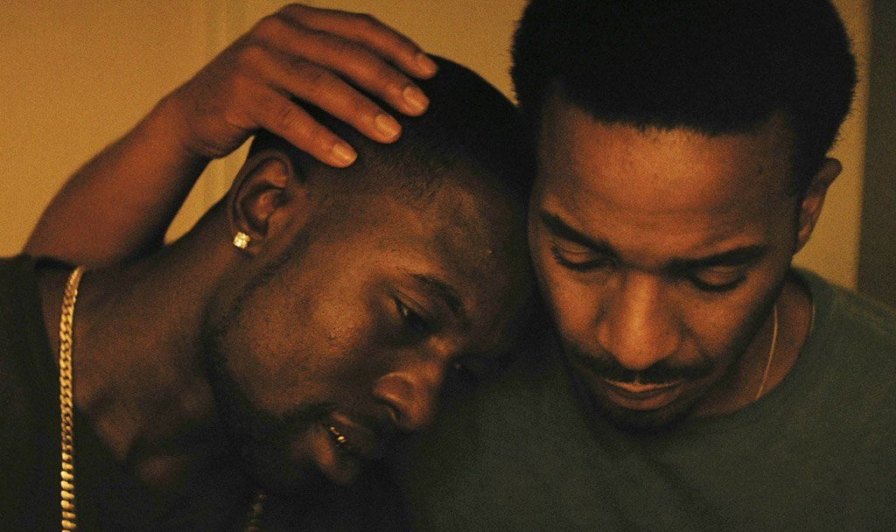 A beautiful film made on a rather small budget, 'Moonlight' is something all aspiring filmmakers wish for their debut film to be. Writer-director Barry Jenkins has here managed to create a world that is equally enchanting and sad at the same time. The central character of this film is a poor African-American boy called Chiron who is trying to come to terms with his own sexuality. Being somewhat timid, Chiron is often targetted by bullies. The only comfort that he finds is in his association with a drug dealer called Juan, who instills self-confidence in him and advises Chiron to follow his heart and not pay much heed to what anyone else thinks. 'Moonlight' managed to grab Academy Awards for Best Picture, Best Supporting Actor (Maharshala Ali), and Best Adapted Screenplay.
4. Rain Man (1988)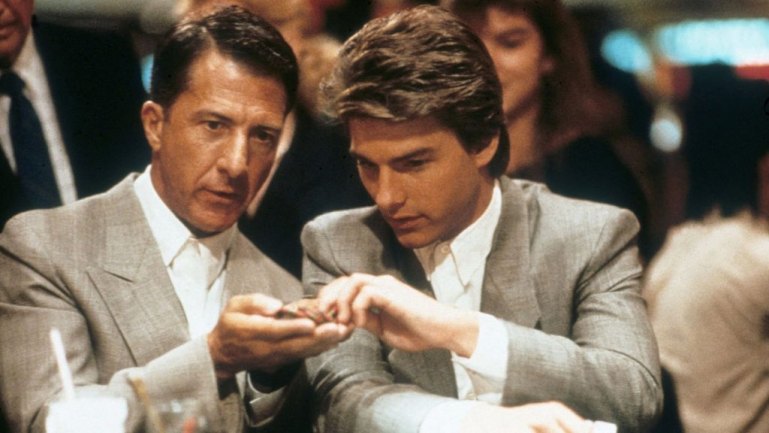 Tom Cruise and Dustin Hoffman are two institutions of Hollywood who came together for this astonishingly emotional rollercoaster journey called 'Rain Man'. Cruise here plays the role of Charlie, who wants his autistic brother Raymond to give up his share of their father's property. Charlie decides to kidnap Raymond from the institution where he lives and takes him on a cross-country trip. What he doesn't know is the fact that Raymond is a savant, and is highly gifted with numbers. Charlie plans to use Raymond's gift for his own benefit at first, but as the two brothers start spending more and more time together, they begin to find a renewed love for each other. The heartfelt writing, beautiful cinematography, and brilliant performances by the two leading actors are of course the best aspects of this film. 'Rain Man' grabbed the Best Picture, Best Director, Best Actor, and Best Original Screenplay at the 61st Academy Awards.
Read More: Movies Like A Star is Born
3. Mystic River (2003)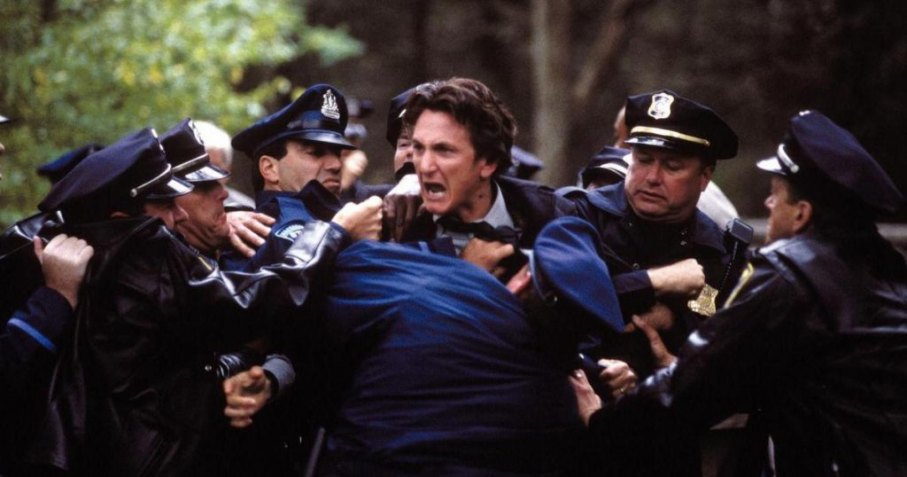 One of the best films by Clint Eastwood, 'Mystic River' is a mystery thriller starring Sean Penn, Tim Robbins, Kevin Bacon, and Laurence Fishburne. The story begins with three friends, Jimmy, Dave, and Sean playing together when two men kidnap Dave and take him away to a secret hideout. He is then sexually abused by these people for four days before he finally manages to escape. The film then moves 25 years forward in time, and we see that these three friends are now older, but are not as close as they used to be. Jimmy's daughter gets brutally murdered one day, and the case brings these three friends together once again. 'Mystic River' is a harrowing film that is bound to leave you emotionally drained. Robbins and Penn provide some of the best performances of their careers in this film and were bestowed with the Best Supporting Actor and Best Actor Academy Awards for the same.
Read More: Movies Like Bohemian Rhapsody
2. Inglourious Basterds (2009)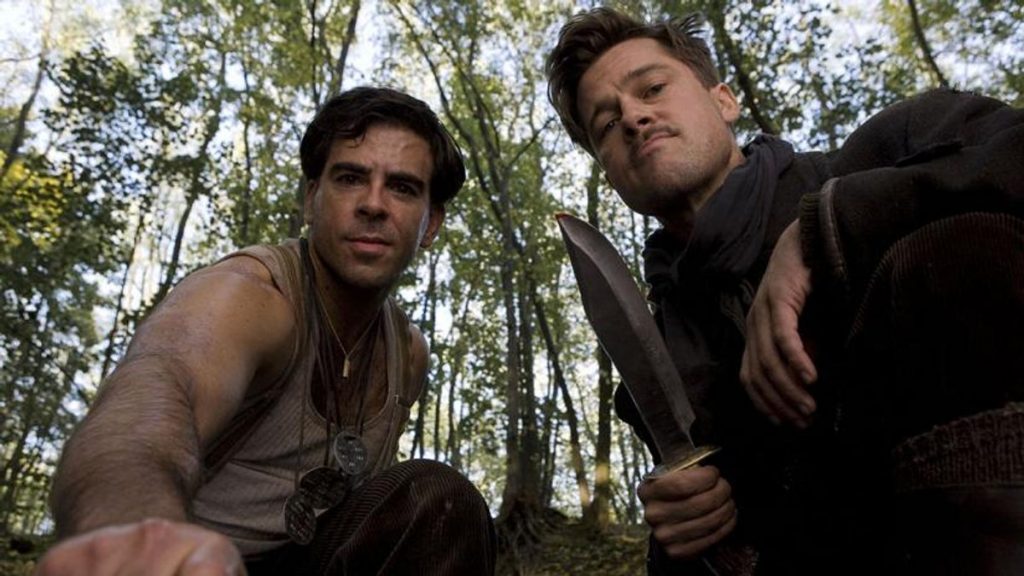 Quentin Tarantino's World War II epic 'Inglourious Basterds' is a tour de force unlike any other. The filmmaker has always been someone who has never played the game by the book, and while telling a story, he follows his own inimitable style. The film is set in Nazi-occupied France during WWII when the German army is busy rounding up each and every Jew in France. The Nazi officer in charge of this operation is Colonel Hans Landa, a smooth-talking, cunning and extremely ruthless man. On the other hand, the American army has created a special paramilitary unit called the Basterds, headed by Lieutenant Aldo Raine (Brad Pitt). The Basterds are to be secretly dropped into France where they plan to unleash the cruelest punishment upon the Nazis. The writing, the brilliant characters, and the way Tarantino captures the tension in France during that time are truly magnificent. Christoph Waltz is stunning in his role as Colonel Landa, for which he managed to win the Academy Award for Best Supporting Actor.
Read More: Movies Like Blue Jasmine
1. The Lives Of Others (2006)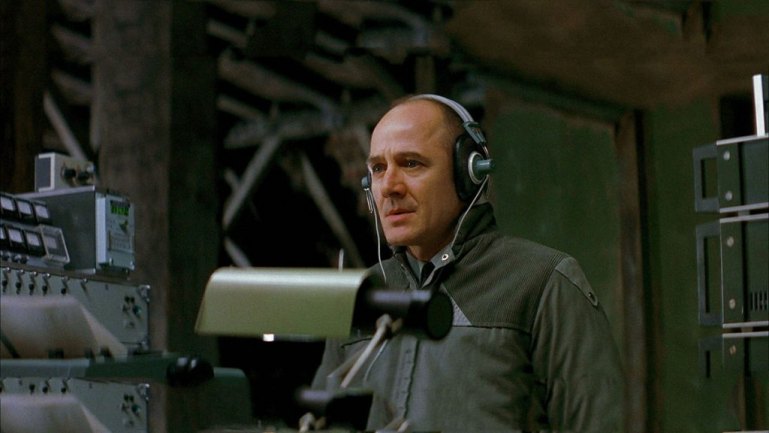 'The Lives Of Others' is the debut film of German filmmaker Florian Henckel von Donnersmarck, and with this film itself, he managed to bag the Academy Award for Best Foreign Langauge Film. The story of this film is set in East Germany during the Cold War when tensions were pretty intense across the Berlin Wall. The film follows the lives of a playwright and his wife through the eyes of a Stasi soldier called Gerd Wiesler who has been given the duty to spy on them. Wiesler follows the lives of these two characters pretty intently, and as they enjoy themselves with their friends, his loneliness begins to serve as a stark contrast. Wiesler slowly starts knowing about his subjects so much that he develops an affection for them. He is thrown into a great moral dilemma when his higher officers ask him to execute the playwright and his wife. A rather powerful film, 'The Lives Of Others' emotes more with its images than with words. The characters are brilliantly written and captures the effects of surveillance quite poignantly.
Read More: Movies Like Saving Private Ryan