21 Sexiest Movies on Amazon Prime Right Now
The fact of the matter is that today audiences have unlimited viewing choices. With the advent of online streaming services which are available at affordable subscription prices, one can indulge himself/herself in a variety of genres and sub-genre of movies and spend leisure time bingeing the desirable stuff. Netflix has successfully managed to have the most varied and diversified collection of movies, tv shows, documentaries. As far as Amazon Prime is concerned, although the content is a little lesser in numbers compared to Netflix, we still managed to find most of the genre-based latest stuff on the portal. While some of these movies can be considered as lesser-known gems, many of them are safer to be ignored. With this list, we bring to you the dirtiest movies on Amazon Prime, movies which boast of minimal to moderate nudity.
If you don't have an Amazon Prime account yet, it is time to create one. From steaming romances to erotic thrillers, Amazon Prime truly has a wide range of movies that deserve your attention. From the South Korean erotic movie 'The Handmaiden' to one of the latest 'Baywatch', here is the list of steamiest, most sensual and sexiest movies available on Amazon Prime that you never knew you should be watching in the first place.
Read More: Best Movies of All Time
21. Raven's Touch (2015)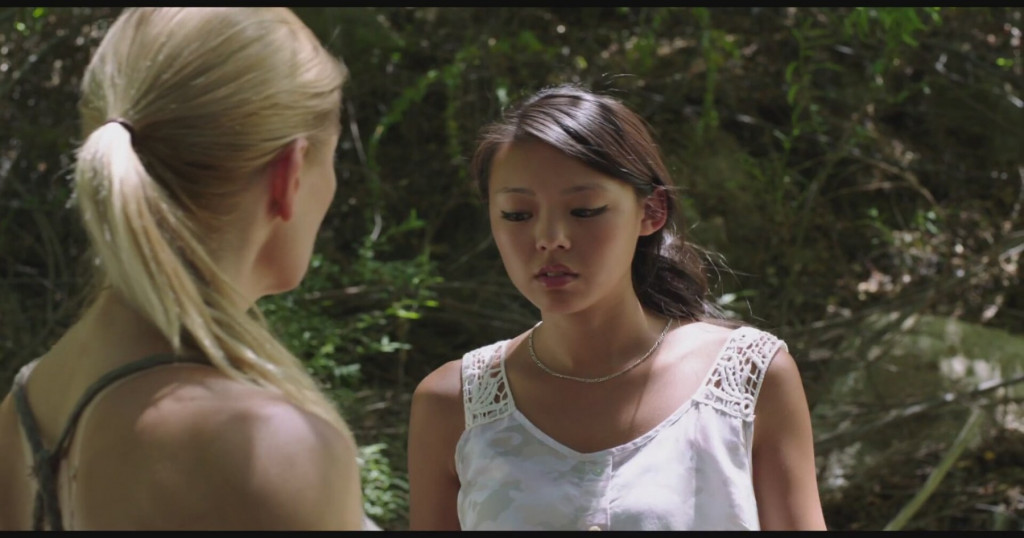 Not a literal raven that is being referred to here, 'Raven's Touch' is the story of Raven Michaels, who is on a self-blaming spree and spends some alone time in a cabin in the woods. As she is on the cusp of a mental breakdown, she meets up with Kate who is camping with her two kids. Raven and Kate begin a seductive lesbian affair that is bound to alter their worlds and of everyone around them. The nudity is minimal but the implications are rampant, including elaborate sex scenes and the fiery passion Kate and Raven have for one another.
20. A Minute's Silence (2016)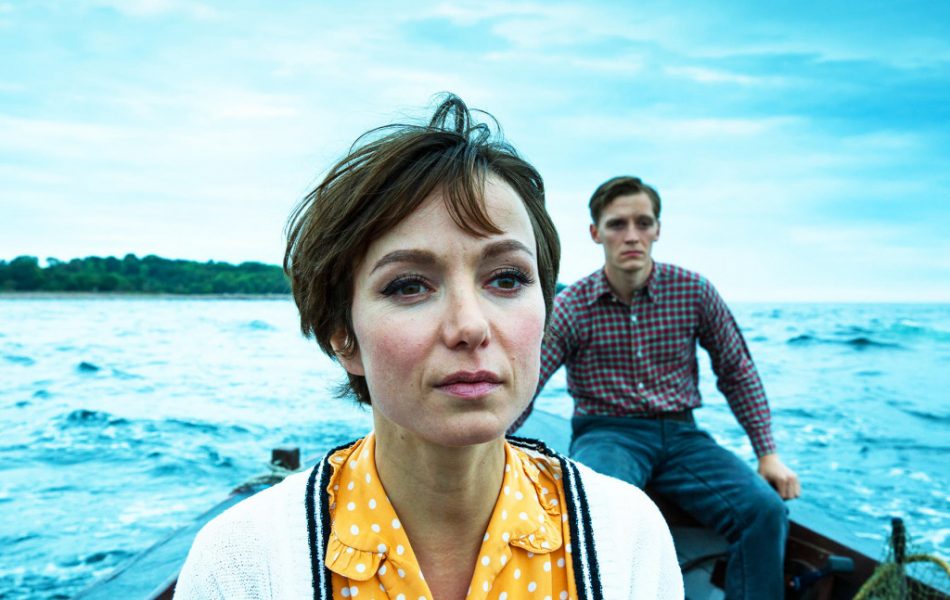 A German movie which was released by the name 'Schweigeminute', 'A Minute's Silence' is based on the novel of the same name. Christian, a high school student has fallen in love with a mid-aged teacher Stella, who has returned after her prolonged stay in England. As they enjoy spending time with one another, they are wary of not revealing their so-called love to the public as it would be taken in a bad light. Christian kisses Stella in front of the whole class and an astonished Stella proclaims never to see Christian in public. Christian and Stella plan a minute's silence, a getaway on an island to have alone time together. Although it rests its base on paedophilia, 'A Minute's Silence' has hints of sultriness and its definition of sexy.
Read More: Best Adult Movies of 2018
19. Adore (2013)
Also named as 'Adoration' in many release circles, 'Adore' is as absurd as it is sexy. Naomi Watts and Robin Wright could be seen in leading roles as next-door neighbours Roz and Lil, who're also childhood friends. Even their sons, Tom and Ian are 18 years of age and are best friends. In a strange turn of events, Ian has sex with Roz and Tom has sex with Lil, out of guilt and they agree to keep things undercover. Soon, lust turns into obsession and Roz and Lil find it difficult to let go of their juvenile lovers, however impractical it might seem. Bordering on incest, 'Adore' is a weird, sensational tale of two moms loving each other's sons, even after they've been married and bearing their grandchildren. 'Adore' is weirdly sexy and at times, gross.
18. The Escort (2016)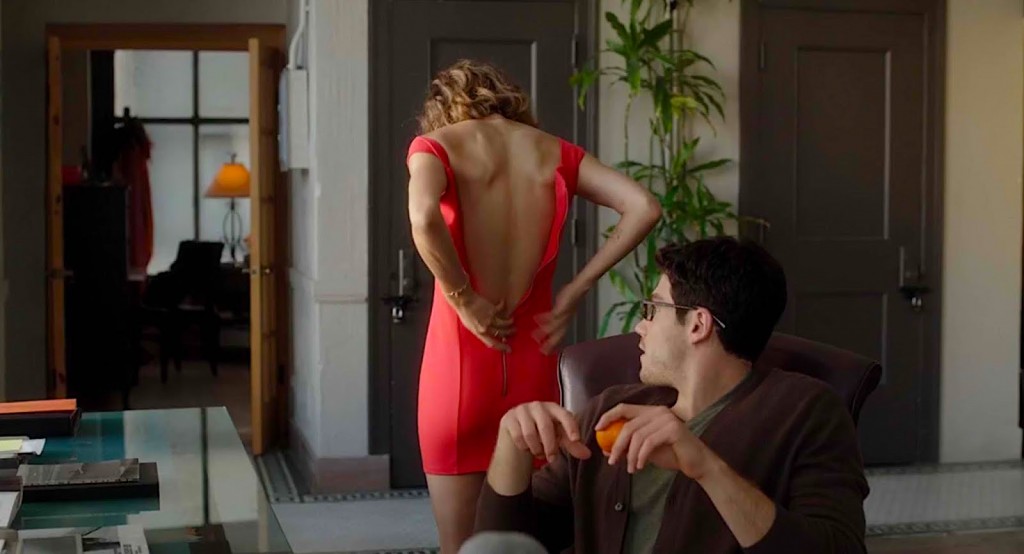 Mitch is a sex-addicted journalist desperate for a great story. Therefore, he decides to tag along with an escort named Natalie, so he can write a groundbreaking piece and land a job he needs desperately. Starring Lyndsy Fonseca and Michael Doneger, "The Escort" is a sexy romantic comedy with a lot of charm. Natalie asks Mitch to follow her wherever he can, ala a bodyguard in order to know of her story and Mitch happily obliges. The chemistry between the main characters is interesting and fun to watch. Furthermore, the motivation of the characters makes the story believable!
Read More: Best Outlander Sex Scenes
17. Two Night Stand (2014)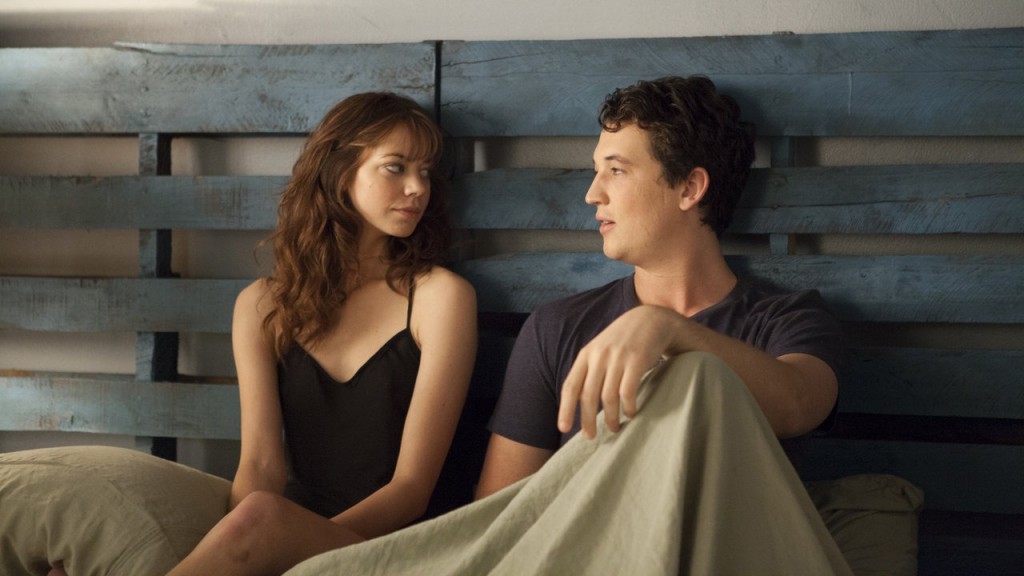 A classic case of a one night stand converted into two, thanks to the prevailing circumstances, 'Two Night Stand' is the narrative of Alec and Megan. While Megan is single for a while after her stint with her ex-boyfriend and fiance Chris, she meets Alec through a dating website. As Alec and Megan decide to have a one-night stand, Megan can't leave after the night due to a blizzard and hence is forced to live for another night, which isn't guilt-free. They regret having sex and vow never to meet again, only to fall in love and reconcile in the end. While not outright explicit with a lot of sex scenes, 'Two Night Stand' is a slower take on love and relationships over lust and sex that you can watch at your leisure.
Read More: Best Shameless Sex Scenes
16. Original Sin (2001)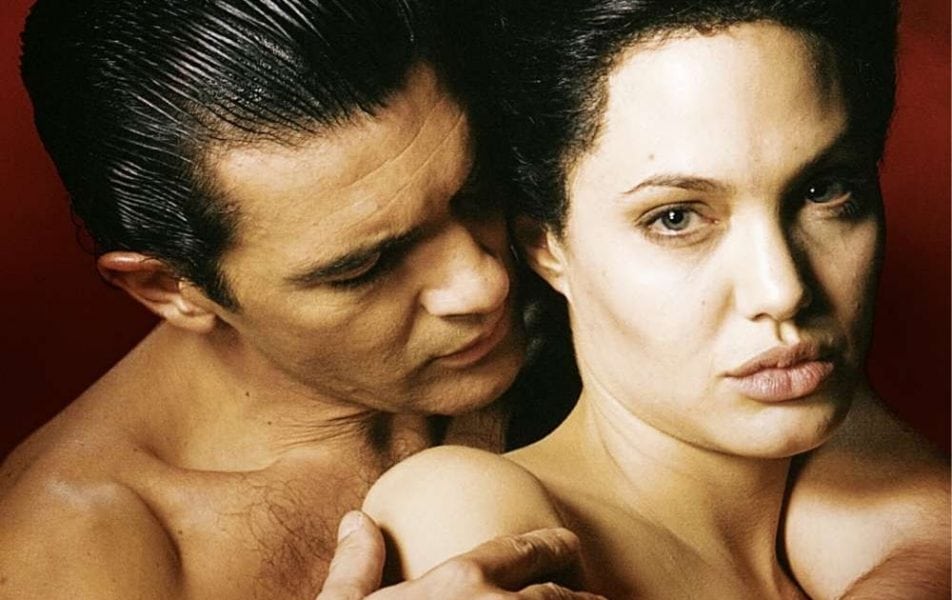 Perhaps one of the few handfuls of movies where Angelina Jolie did a substantial show of skin, 'Original Sin' never got famous for its storyline, but only for its hot sex scenes and nudity. The movie follows the story of Julia, an American girl who along with Walter a.k.a. Billy, her lover, marries and plans to con Luis, a Cuban. All goes according to plan except when Luis falls for Julia, they get married and it leads to inhibitions of both Luis and Julia to let go of each other. While the story has been termed as utterly illogical and laughable by many critics, 'Original Sin' has some scenes of crude sex and nudity which would get you going.
Read More: TV Shows With Most Nudity
15. The Neon Demon (2016)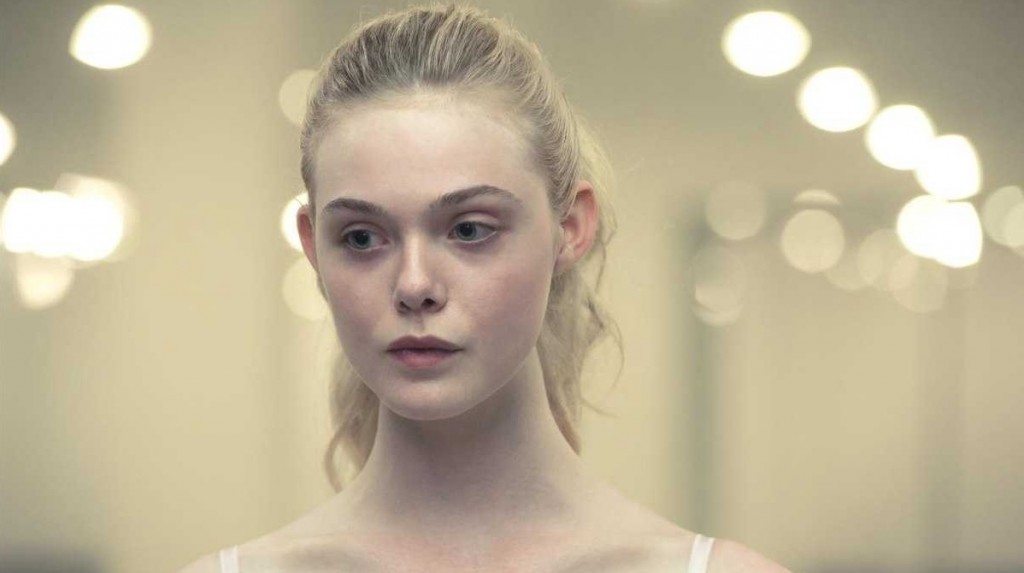 A psychological horror, 'The Neon Demon' went on to suffer huge losses at the box office owing to its lacklustre script and non-existent character development. Featuring Elle Fanning as Jesse, who is new to LA and aspires to be a supermodel one day, 'The Neon Demon' follows the stories of Jesse and the people around her. She dates Dean, who is also her photographer. After being selected as the best among other models by the agency, two envious models Gigi and Sarah plan their revenge with Jesse, something that may not go down well with the duo. Although 'The Neon Demon' has its own scary moments and showcases many hot, sultry women in their inner wears, it has a loosely done script which brings the whole movie down.
14. Sister My Sister (1994)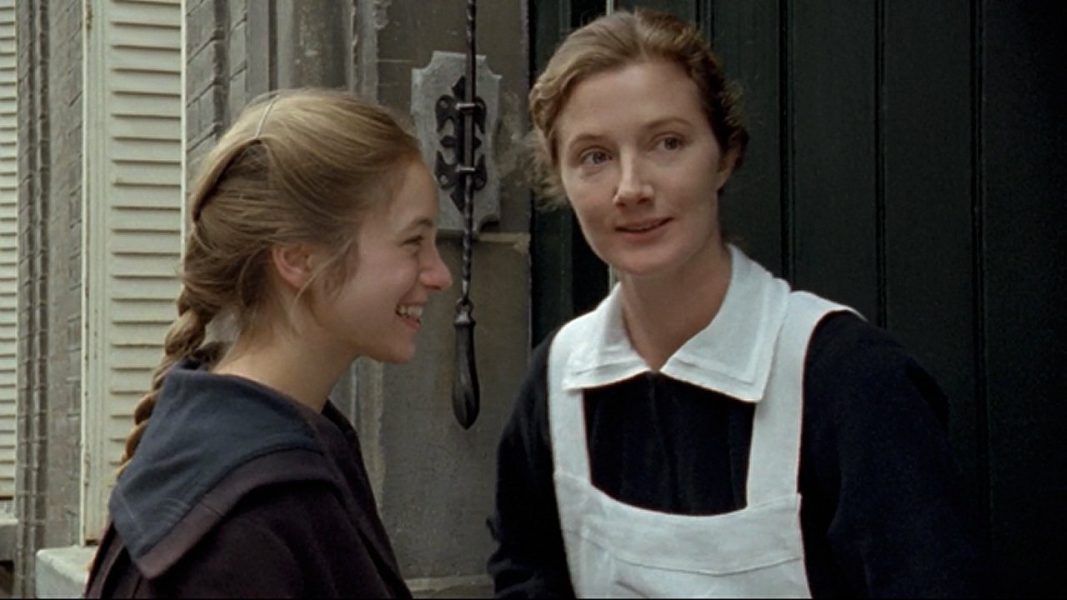 Based on a shockingly true set of events based out in 1930's France, 'Sister My Sister' is the tale of two sisters – Christine and Lea. While Christine has been employed with Madame Danzard, a widow, she talks Madame Danzard into employing Lea, her younger sister, for menial works. Because of the class divide, Christine and Lea have only each other to turn to and are ignored and are ill-treated by their employers. Their likeness for each other turns into an incestuous, lesbian relationship and ultimately leads to the murder and brutal killing of Madame Danzard and her teenage daughter. Shocking and deeply disturbing, 'Sister My Sister' is sexy only because of the sensational and controversial sex scenes filmed between Joely Richardson and Jodhi May. I leave the rest to your judgement.
13. Afternoon Delight (2013)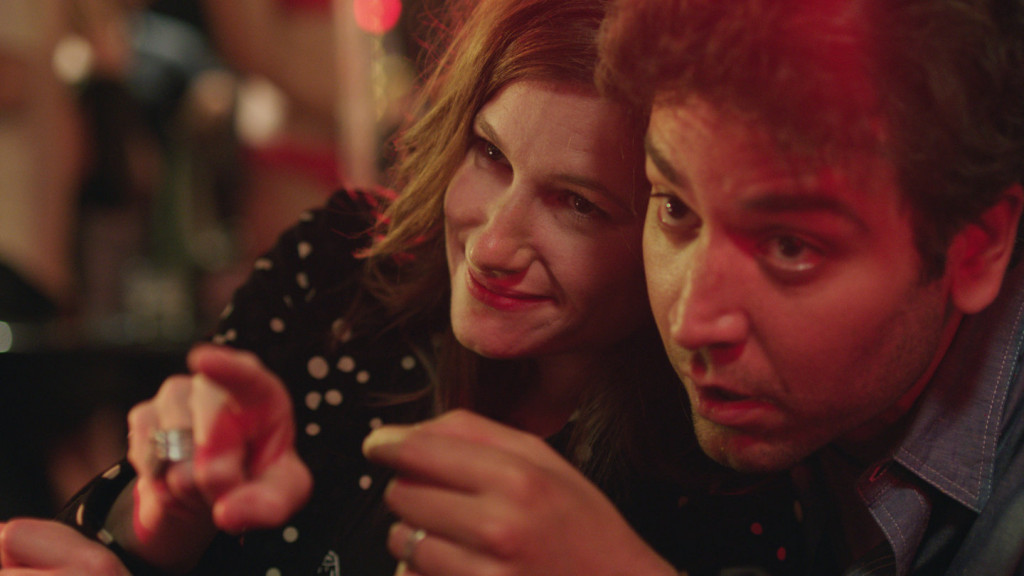 A film where Juno Temple has yet again undertaken the responsibility of carrying all the movie's sultriness on her soldiers, 'Afternoon Delight' is the story of Rachel (Kathryn Hahn) who is unhappy with her no-sex and mundane life. She, along with her husband Jeff, visits a strip club where she meets up with McKenna (Juno Temple) who is a stripper. Later, Rachel connects with McKenna and because McKenna is homeless, she asks the latter to stay at their house. On one of her client visits, McKenna takes Rachel along with her where Rachel comes to know that McKenna is also a sex worker. Fearing problems in her marriage, Rachel drives McKenna out and reconciles with Jeff. Although the story is nothing but familiar, the film was praised for its fresh outlook and redefining love. A coming-of-age film with a lot of "sexy" elements embedded in it. And psst…Kathryn Hahn is delightful.
12. Sliver (1993)
An erotic thriller that borderlines with voyeur porn, 'Sliver' is based on a novel of the same name. Carly is a book editor and is currently single, and has moved into apartment 113 of NYC's Sliver building. She meets up with other tenants of the building, most notably Zeke, a video game designer. Zeke and Carly begin an amorous, sexual relationship and later it is revealed that Zeke, using comprehensive video surveillance, has been stalking on Carly as well as all the previous tenants of the house. Borderline sick and disgusting, but still with its own way of sexiness, 'Sliver' will arouse you if you've been a die-hard fan of Sharon Stone.
11. The Handmaiden (2016)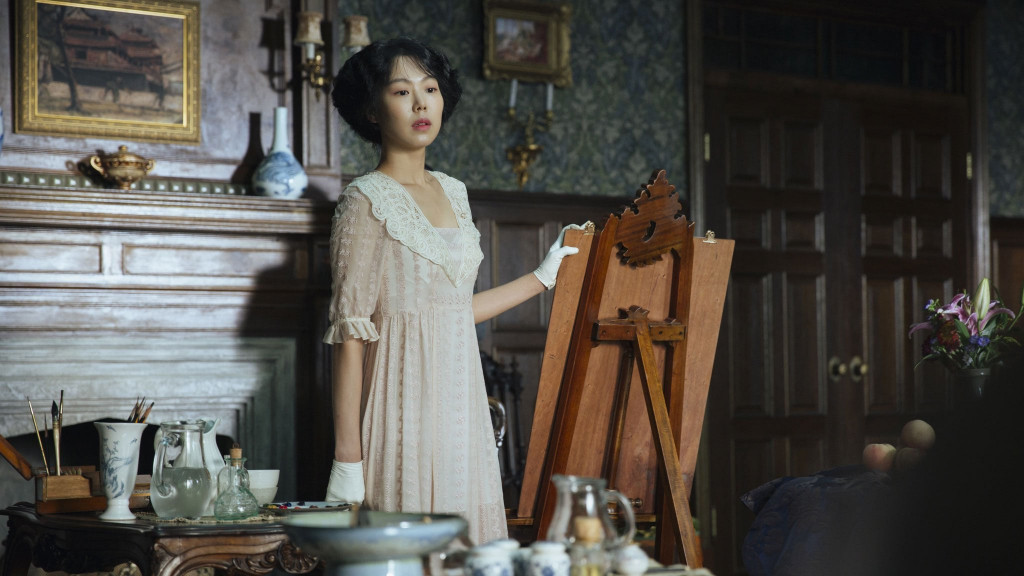 Set in the 1930's Korea which is under Japanese rule, 'The Handmaiden' features Lady Hideko who is a beautiful Japanese heiress who lives an idyllic life with her callous uncle Kouzuki within a large estate. Kozuki is shown as an enthusiastic collector of erotic literature and is very protective of his niece. However, a new handmaiden Sookee, with obscure intentions has arrived at the estate. She is planning to assist Count Fujiwara to seduce Lady Hideko and rob her of her fortune. Nevertheless, their plan quickly changes as the movie progresses. From ace-director Park Chan-wook, who is known for his masterpieces like 'Oldboy (2003)', 'The Handmaiden' brings a lot of eroticism and sensuality to the table, hints of which we've seen with Chan-wook's films before.
10. Basic Instinct (1992)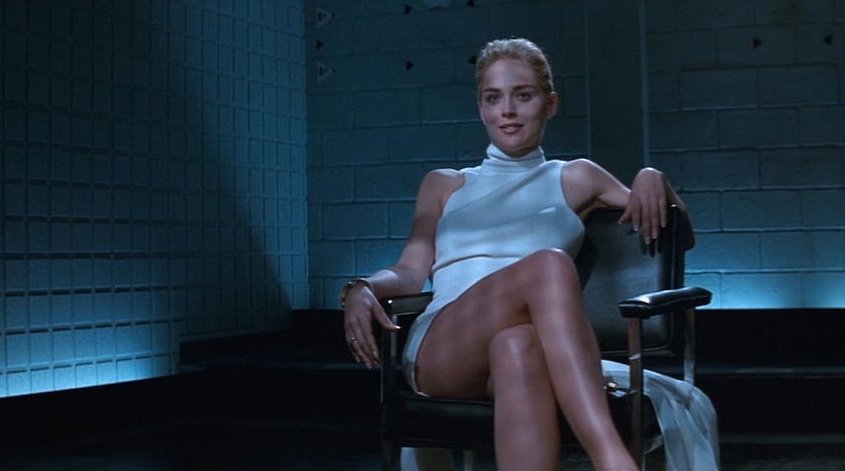 One of the most popular psychological thrillers of all time, 'Basic Instinct' stars Sharon Stone and Michael Douglas in leading roles. Douglas here plays the role of a police detective called Nick Curran who has been put in charge of a murder case where an ice pick was used to brutally kill a rock star called Johnny Boz. Nick suspects that Catherine Tramell, who was Boz's girlfriend when the murder happened, has something to do with the crime. Catherine, on the other hand, turns out to be an extremely difficult character whom Nick never gets to understand despite trying really hard to get into her head. She becomes the most likely suspect in the case because she has written a novel when a similar murder is vividly depicted. The film brilliantly creates the noirish atmosphere which suggests that no one can be trusted, no matter how close you are to said person.
9. Disobedience (2018)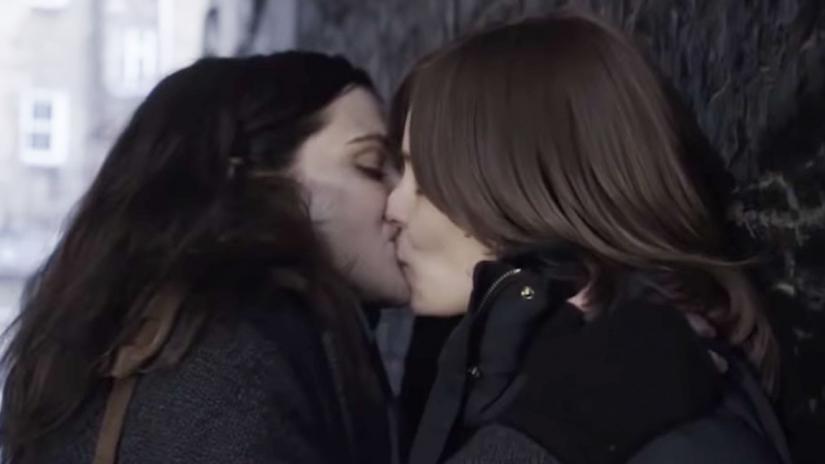 The central character of this film is Ronit (Rachel Weisz), a photographer living in New York who finds out that her father has passed away. Ronit had grown up in a rather orthodox Jewish community which never accepted her as one of its own, and thus this reunion naturally is about to bring a lot of tensions in her life once again. Ronit goes to her childhood friend Dovid's house where she comes across Esti, his wife with whom Ronit had a passionate sexual relationship while she was living in the community. Though awkward at first both of them cannot hide their mutual attraction for each other and soon find themselves in a sexual encounter once again. However, their secret does not live for long and soon the world starts spiralling downwards for Esti who works as a school teacher. Brilliant performances are the best aspects of the film besides its treatment of the subject matter. The community in which Esti and Ronit find themselves intends to suppress the desires of its members and these two characters act as catalysts of change in this regard.
8. Bound (2015)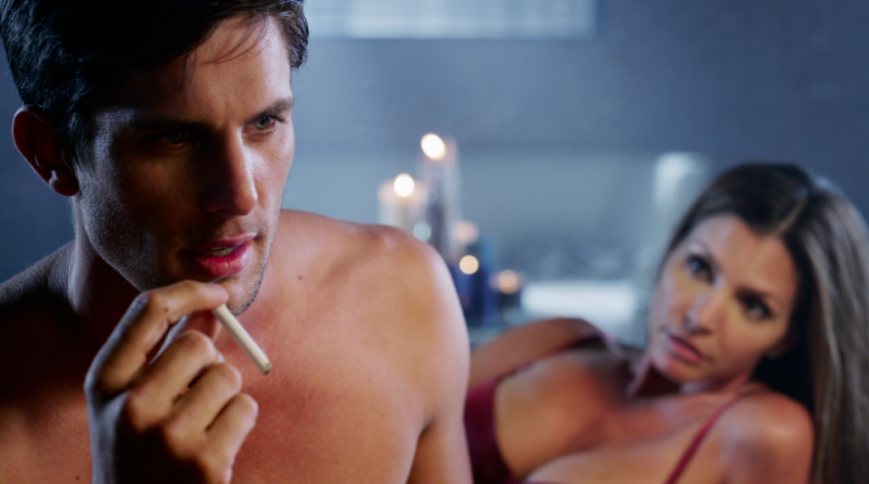 After 'Fifty Shades of Grey' gained a lot of popularity with its BDSM themes, some mockbusters were created to ride on the tide of popularity of the film. One of them, 'Bound', is the story of a woman called Michelle who wants to merge her father's business with a bigger organization as the former is not doing that well in the market. Michelle has a boyfriend, but she is rather unsatisfied with the sexual aspect of her relationship with him. She finds a way of changing this scenario when she comes across a man called Ryan Black at a restaurant. Though much younger than her, he manages to entice her by introducing her to the world of BDSM and making her surrender to his dominating personality. The two of them enjoy their time together and feed off each other sexual needs.We can be sure that this film is a mockbuster because it is a production of the film company simply known as The Asylum. They have earlier made films like 'Transmorphers', 'Snakes on a Train' and 'Atlantic Rim'.
7. Lila Says (2004)
This French film shows us the lives of Muslim people across the world who had to pay the price of the 9/11 terror attacks despite having nothing to do with the crime whatsoever. The central character of 'Lila Says' is a boy called Chimo who is a rather talented writer and even manages to get a scholarship to a writing school in Paris. He lives in Marseilles and mostly spends his time in the Arab ghetto with his friends. Chimo soon comes across a girl called Lila who has recently shifted to his neighbourhood. Despite being only 16 years of age, Lila shows a rather sexually attractive side of hers to everyone. It so happens that one of Chimo's friends, Mouloud, gets attracted to Lila and continues to sexually harass her at every chance he gets. Because his advances are not reciprocated by Lila, Mouloud plans on getting his way using any means necessary. Brilliantly shot and written, 'Lila Says' is a film you must check out.
Read More: Best Taboo Movies
6. The Babysitters (2007)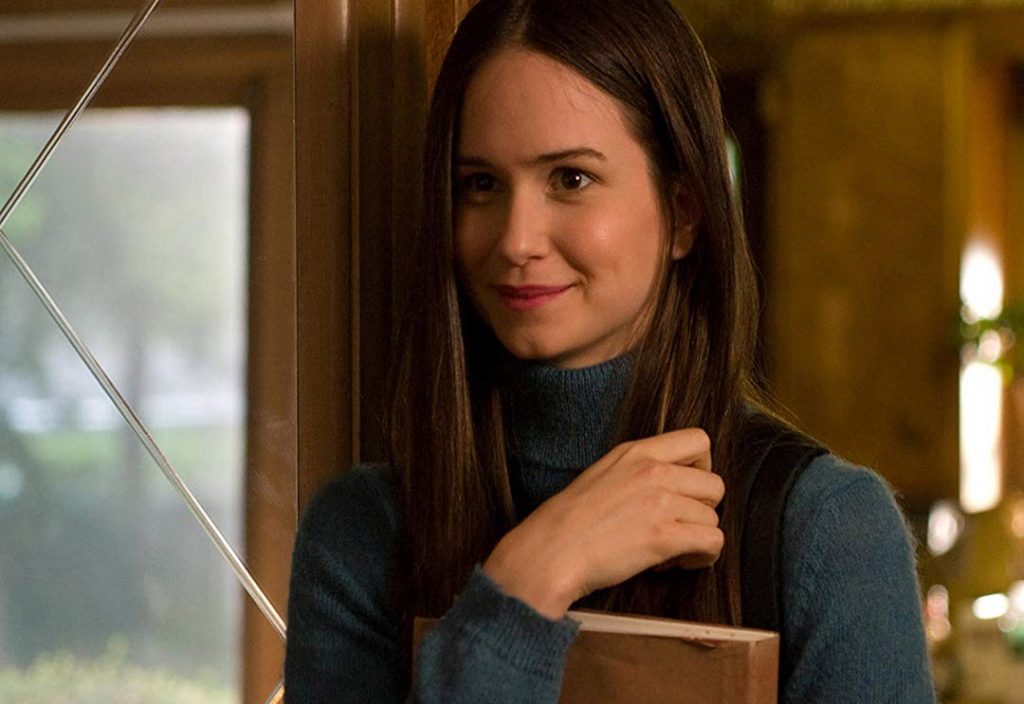 The leading character of this film, Shirley Lyner, is the proprietor of an interesting business she has started. On the front, it is a babysitting business, but it actually provides fathers of children with girls who can do a lot more than just babysit. We get to see how this idea comes to her in the first place. She was a babysitter for a family and ended up having a mild sexual encounter with the father, Michael. After that, Michael himself asked Shirley if any other girl was available for a similar job, and she manages to send her friend Melissa for the same while charging her 20% commission on whatever she will be earning. Soon, more girls sign up for the business and Shirley sees this to be a rather profitable enterprise. But as it always happens, cracks soon begin appearing in her plan when a girl starts doing a similar job on her own and some clients bring drugs for the girls under her. The film is not that engaging and is mostly based on the titillations that it can offer.
Read More: Sexiest Movies on Netflix
5. Appropriate Behavior (2014)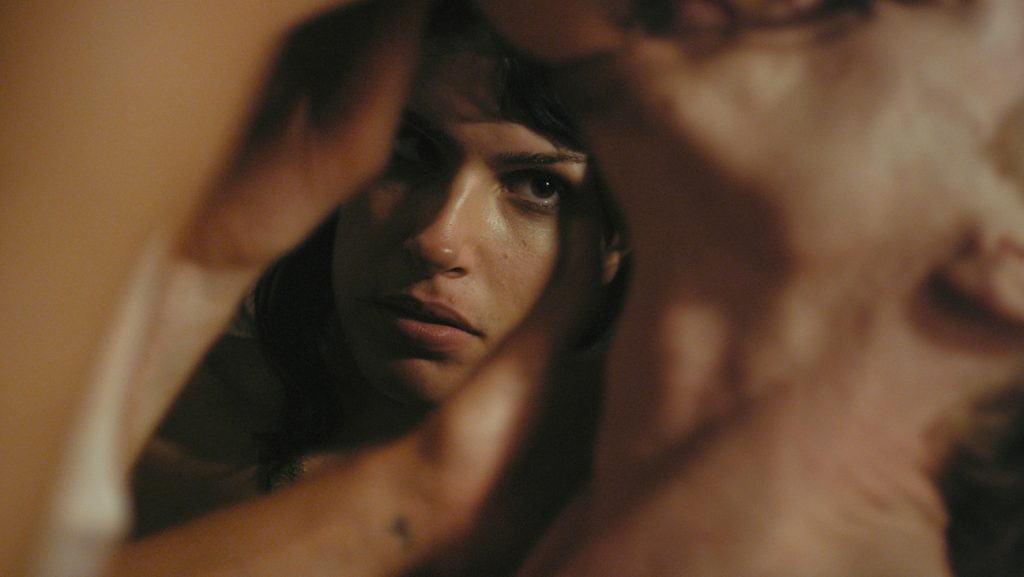 The debut feature film of Desiree Akhavan, 'Appropriate Behavior' tells the story of a girl called Shirin who lives in Brooklyn and belongs to a conservative Persian family. After she breaks up with her girlfriend Maxine, Shirin seems to be completely lost about her life. She moves out of the apartment they were sharing and instead moves in with some new roommates. Shirin manages to find a job at a school where she has to teach the kids the basics of filmmaking. While Maxine has moved on and is now dating someone else, Shirin still seems to believe that there is a chance that the two of them would get together once again. 'Appropriate Behavior' stands out because of the way it depicts a romance among a lot of other things that keep New York busy. Shirin is just another person with her problems in the city as are thousands of others. Moreover, the fact that this film deals with a Persian family provides us with a fresh cultural perspective on the problems we might encounter in our own lives.
Read More: Actresses Who Went Nude For Movies
4. Sirens (1994)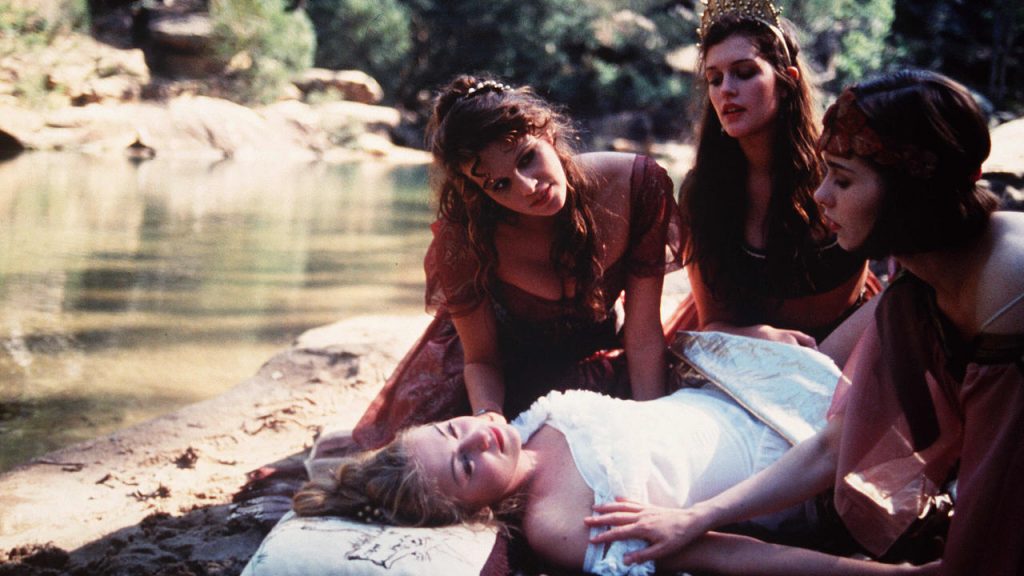 Directed by John Duigan, 'Sirens' is the story of an Anglican priest called Tony and his wife Estella who has been sent on an inspection visit by the church. They are to go to the home of an Australian painter called Norman Lindsay (based on a real person with a similar name) who is about to unveil a painting with blasphemous content. Once they reach Lindsay's home, the couple is a bit taken aback to see the people there talking about sexuality quite openly. Further, a lot of nudity is on display, not only in the paintings of Lindsay but also because of the women who live there and work as his models. Estella soon befriends these women and finds herself indulging in some of their sexual practices. Though her husband notices it, he does not say anything because Estelle's new knowledge had made her more passionate in their conjugal sexual encounters. Hugh Grant's performance as the priest is one of the major highlights of the film.
Read More: Movies Like Basic Instinct
3. Keep the Lights On (2012)
Set in 1998, this film revolves around the relationship between two men and the ups and downs of the same. Documentary filmmaker Erik Rothman (Thure Lindhardt) comes across a closeted lawyer called Paul Lucy (Zachary Booth) and the two of them take part in a passionate sexual encounter, only to later realize that their relationship is turning into something much deeper than that. The two of them want to create something meaningful out of their association, but they are both troubled by their inner demons which continue to create a rift between them. Drugs, STDs, emotional abuse, and a lot of other serious issues come between them and continue making their lives more and more difficult. The film shows us a homosexual relationship in all its nuances and complexities, while completely steering clear of any sort of stereotyping. The two leading actors are simply outstanding in their respective roles. Interestingly enough, filmmaker Ira Sachs based the story of 'Keep The Lights On' on one of his personal encounters.
Read More: Movies With Most Nudity
2. Gia (1998)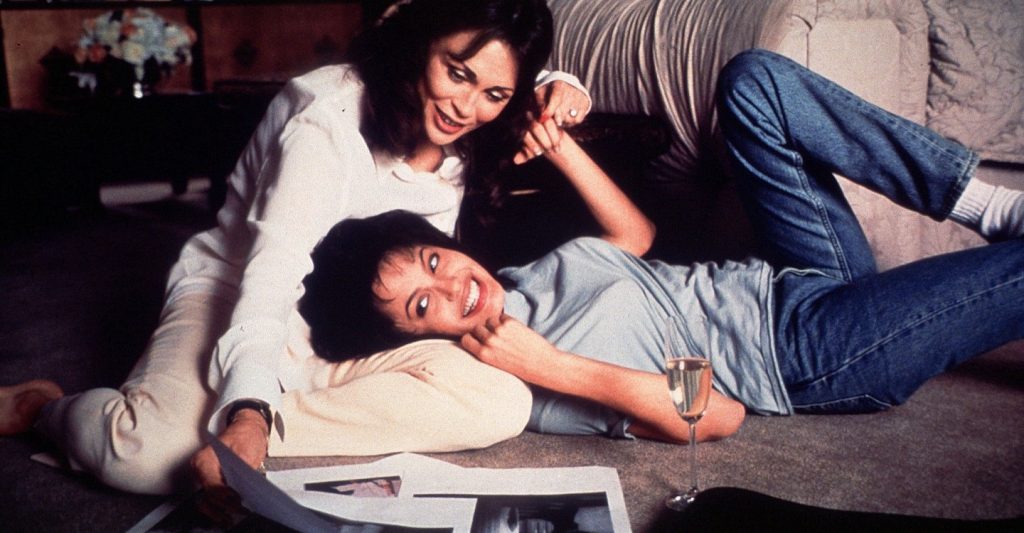 This 1998 HBO film is a biographical drama based on the life of Gia Carangi, who is well-known by many as the first-ever supermodel. Angelina Jolie portrays the character of Gia in this film. We meet her for the first time when she arrives in New York wanting to be a model. Wilhelmina Cooper, a rather powerful agent in the fashion industry soon takes a liking to her and helps her rise to the top of the modelling world. However, Gia's career and her life take a downward plunge when Wilhemina dies. Gia starts using cocaine and heroin, only to find some respite in the passionate affair she begins with a make-up artist called Linda. Jolie puts her heart and soul in the characters and brings out every single facet of her life splendidly, and ended up winning the Golden Globe award for her performance. The film documents the rise and fall of one of the biggest models the world has ever seen, while also making clear to us the pitfalls in the highly competitive fashion industry where everyone is trying to make a name for himself/herself in any way possible.
Read More: Best Movies Like Porn on Netflix
1. The Virgin Suicides (1999)
Sofia Coppola might have got easy access to the world of films because of her father, but she is a brilliant filmmaker in her own right. Her debut film, 'The Virgin Suicides', was enough to show the world that she is a rather special talent. This 1998 film centres around some boys and their obsession with the five Lisbon sisters whom they saw growing up beside them. The girls in question are all teenagers and have to live a strict and disciplined life owing to their father's conservative values. We are taken aback at the beginning of the film itself when we see one of the sisters trying to kill herself and even managing to do so after a failed attempt. Over some time, one of the boys in question manages to start a romantic relationship with one of the Lisbon girls and they even end up having sex on the school's football field. As the story progresses, we realize that all the Lisbon sisters have some kind of tragedy just waiting to happen to them. The story of this film is rather compelling, and Copolla's brilliant direction manages to leave us in a dazed frame of mind by the time the film ends.
Read More: Best Adult Movies of 2017