50 Celebrities Who Turned Down Major Movie Roles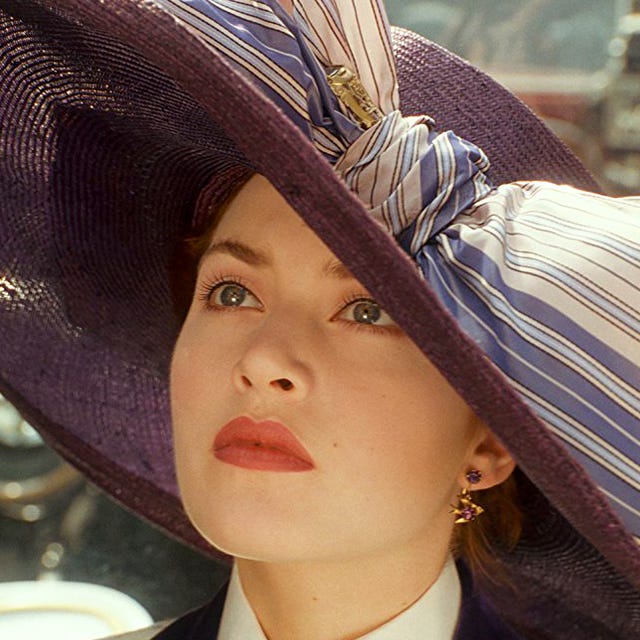 Paramount | The Weinstein Company | Lionsgate
It's hard to imagine Legally Blonde without Reese Witherspoon. Or what about Titanic without Kate Winslet??? But hang on to your hats, kids, because both parts almost went to completely different actors. Whether they declined because of scheduling conflicts or due to those classic "creative differences," here are 50 actors who turned down major movie roles (and some of them probably regret their decisions, to be honest!).
1 of 50
Anne Hathaway – Alison (Katherine Heigl) in Knocked Up
Hathaway turned down Katherine Heigl's part of Alison Scott in Knocked Up, telling Allure it was because of the movie's explicit birth scene. "My issue with it was that having not experienced motherhood myself, I didn't know how I was gonna feel on the other side about giving birth," she said.
2 of 50
Benicio Del Toro – Khan (Benedict Cumberbatch) in Star Trek: Into Darkness
Del Toro was in talks to play the iconic villain Khan in the 2013 Star Trek sequel, but the star walked away from negotiations after he and the production weren't able to agree on the pay, Vulture reported. The buzzy part ended up in the lap of Benedict Cumberbatch instead.
3 of 50
Beyoncé – Plumette (Gugu Mbatha-Raw) in Beauty and the Beast
Director Bill Condon wanted Ms. Knowles-Carter for the live-action remake of the Disney classic, but not to play Belle, as one might expect. "I tried to get her into Beauty and the Beast, but it wasn't a big enough part," he told Yahoo! Entertainment. "She would have been a good feather duster." Mon Dieu! It's no surprise that she turned down the small role of Plumette, which went to Gugu Mbatha-Raw.
4 of 50
Charlie Hunnam – Christian Grey (Jamie Dornan) in Fifty Shades of Grey
Hunnam famously pulled out of the much-hyped Fifty Shades adaptation, with the part eventually going to Jamie Dornan. Scheduling conflicts between the movie, his show Sons of Anarchy, and the Guillermo del Toro film Crimson Peak became too much to handle, and Hunnam called Fifty Shades director Sam Taylor-Johnson with the bad news. "We both cried our eyes out on the phone for 20 minutes," he told V Man. "There was a lot of personal stuff going on in my life that left me on real emotional shaky ground and mentally weak. I just got myself so f–king overwhelmed, and I was sort of having panic attacks about the whole thing."
5 of 50
Chiwetel Ejiofor – C (Andrew Scott) in Spectre
The 12 Years a Slave star appeared to decline a hefty paycheck to play the villainous role of C in the 2015 James Bond entry, Spectre. Emails from the Sony hack indicated that Sherlock's Andrew Scott snapped up the role for a million dollars less.
6 of 50
Christina Applegate – Elle Woods (Reese Witherspoon) in Legally Blonde
Applegate admitted that she received the script for Legally Blonde just after finishing her show Married… With Children, and she was worried Elle Woods was too similar of a role. "I got scared of kind of repeating myself," she told Entertainment Tonight, adding, "What a stupid move that was, right?"
7 of 50
Emily Blunt – Black Widow (Scarlett Johansson) in Iron Man 2
Blunt came very close to starring as one of the Avengers when she was cast in Iron Man 2 for Black Widow's first appearance in the Marvel Cinematic Universe. Instead, scheduling issues with the movie Gulliver's Travels led to her dropping out. "It was one of things that was conflicting," Blunt told MTV News. "So it's a shame the two of them couldn't work together. It just got complicated, so I think I had to pull out for my own sanity more than anything."
8 of 50
Emma Roberts – Brit (Ashley Benson) in Spring Breakers
Scream Queens star Emma Roberts was set to star as one of the main gals in Spring Breakers alongside Selena Gomez and Vanessa Hudgens. But she pulled out of the film, with director Harmony Korine chalking it up to "creative differences." He told the New York Post, "I make a specific type of film, and it goes hard. It's not always for everyone." Pretty Little Liars star Ashley Benson replaced Roberts in the indie hit.
9 of 50
Emma Stone – Unknown role in Ghostbusters
When it was announced that Paul Feig would be directing an all-female version of Ghostbusters, the internet was flooded with articles dreaming up the perfect cast. Even original star Bill Murray voiced his picks, a list that included Stone. Feig apparently agreed, as Stone later revealed she'd turned down a role in the movie after starring in The Amazing Spider-Man films. "The script was really funny," she told the Wall Street Journal. "It just didn't feel like the right time for me. A franchise is a big commitment—it's a whole thing. I think maybe I need a minute before I dive back into that water." Melissa McCarthy, Kristen Wiig, Leslie Jones, and Kate McKinnon ended up as the flick's leading ladies instead.
10 of 50
Emma Watson – Mia (Emma Stone) in La La Land
A different Emma was originally reported to star in the Oscar-nominated musical La La Land, but Watson was unable to take on the role due to her commitment to Beauty and the Beast. "I knew I had horse training, I knew I had dancing, I knew I had three months of singing ahead of me, and I knew I had to be in London to really do that," she said in a SiriusXM Town Hall interview. "And this wasn't a movie I could just kind of parachute into. I knew I had to do the work, and I had to be where I had to be. So scheduling conflict-wise, it just didn't work out."
11 of 50
Gwyneth Paltrow – Rose Dewitt Bukater (Kate Winslet) in Titanic
After confessing to Howard Stern in 2015 that she declined a part in Boogie Nights, Paltrow attempted to evade discussion of passing on the iconic role of Rose in Titanic. "My mother will kill me that I'm talking about turning down movie roles," Paltrow said. "She says it's not ladylike." She added that she "couldn't change the past."
12 of 50
Hugh Jackman – James Bond (Daniel Craig) in Casino Royale
Jackman told Variety that when the search was on for a new James Bond to follow Pierce Brosnan in Casino Royale, a call came asking if he'd be interested. He wasn't. "I just felt at the time that the scripts had become so unbelievable and crazy, and I felt like they needed to become grittier and real," he said. "And the response was: 'Oh, you don't get a say. You just have to sign on.' I was also worried that between Bond and X-Men, I'd never have time to do different things."
13 of 50
Jake Gyllenhaal – Rick Flag (Joel Kinnaman) in Suicide Squad
After Tom Hardy dropped out of Suicide Squad owing to a packed schedule, Warner Bros. reportedly sought out Gyllenhaal for the role of Rick Flag. Alas, he declined the part that eventually found its way to Joel Kinnaman. This happened just a year after Gyllenhaal dropped out of Into the Woods because of a scheduling conflict with Nightcrawler. He was to play Rapunzel's Prince, which went to Billy Magnussen.
14 of 50
Ja Rule – Tej (Ludacris) in 2 Fast 2 Furious
The rapper played the small role of Edwin in 2001's original The Fast and the Furious, and the sequel's director John Singleton offered him a nice pay day to return. "Ja got too big for himself. He turned it down. He turned down a half a million dollars," Singleton told Grantland. "He was acting like he was too big to be in the sequel. He wouldn't return calls. I went to the studio to go see him — that's just my mantra, I deal with a lot of music people. He was kinda playing me to the side and I was like, 'What? What is this s–t?' This was all initiated by me. I then made a call. I called Ludacris." Ludacris, of course, became a key part of the massive franchise, starring in five films so far.
15 of 50
Jennifer Hudson – Precious (Gabourey Sidibe) in Precious
The Oscar-winning American Idol alum admitted in her autobiography, I Got This: How I Changed My Ways and Lost What Weighed Me Down, that she was moved by the Precious script, but "wanted to try a role that had nothing to do whatsoever with [her] weight." She later backtracked that comment and told the Huffington Post, "I just felt the character was doing things, at least in my script that I got, that were places I did not want to go and not where I needed to go." The film's title role instead turned Gabourey Sidibe into an Oscar nominee and household name.
16 of 50
Jennifer Lawrence – Daisy Domergue (Jennifer Jason Leigh) in The Hateful Eight
Director Quentin Tarantino told Entertainment Weekly he met with Lawrence to discuss starring in his movie, The Hateful Eight, but it was to no avail. "She was just doing me a courtesy to see me, I think," he said. "She was doing Joy. She had to do all this publicity on the Hunger Games movies. There was just no f—ing way in the world that she was available." Jennifer Jason Leigh, 28 years her senior, took the part instead and landed her first Oscar nod.
17 of 50
Kevin Hart – Alpa Chino (Brandon T. Jackson) in Tropic Thunder
In a 2015 interview with New York's Power 105.1 radio station, Hart revealed he turned down the part of closeted rapper Alpa Chino in Tropic Thunder because he didn't want to play a gay character. "The dude, he was doing a lot of stuff in the draft that I read," Hart said. "It was real flagrant… I was like, 'I can't do this.'" He then went on to say he didn't see himself ever taking on a gay role: "I can't. Not because I have any ill will or disrespect. It's because I don't think I'm really going to dive into that role 100 percent because of insecurities about myself trying to play that part."
18 of 50
Leonardo DiCaprio – Alan Turing (Benedict Cumberbatch) in The Imitation Game
Deadline reported in 2011 that Leonardo DiCaprio had "the inside track" to play Alan Turing in what would become The Imitation Game, but a year later Variety said he was "no longer… eyeing the lead." Benedict Cumberbatch eventually filled the mathematician's shoes and garnered an Oscar nod for his work. An in-demand leading man, DiCaprio has also turned down roles in Boogie Nights and Steve Jobs.
19 of 50
Lindsay Lohan – Jade (Heather Graham) in The Hangover
In 2009, it was widely reported that Lindsay Lohan had passed on the role of Jade the stripper in the original The Hangover, a part that ended up in Heather Graham's hands. Years later, director Todd Phillips refuted this, telling the Hollywood Reporter, "Honestly, it felt like she ended up being too young for what we were talking about. People love to attack her for everything, like: 'Ha, she didn't see how great The Hangover was going to be. She turned it down.' She didn't turn it down. She loved the script, actually. It really was an age thing."
20 of 50
Mark Wahlberg – Lead role in Brokeback Mountain
Wahlberg reportedly told Premiere magazine that he read the script for the gay romance Brokeback Mountain and was "a little creeped out." "It was very graphic, descriptive," he said. "I told [director] Ang Lee, 'I like you, you're a talented guy, if you want to talk about it more…' Thankfully he didn't." The resulting film starred Jake Gyllenhaal and Heath Ledger, both of whom received Oscar nominations.
21 of 50
Matt Damon – Jake Sully (Sam Worthington) in Avatar
Damon passed on the lead role in Avatar due to a scheduling conflict with The Bourne Ultimatum. Avatar went on to become the highest-grossing film worldwide of all time, leading Damon to joke to Access Hollywood, "Clearly my not participating cost the film a lot." Damon has a history of turning down big roles: he also declined to play the titular superhero in Daredevil and passed on playing Harvey Dent in The Dark Knight because of another scheduling issue.
22 of 50
Matthew McConaughey – Ego (Kurt Russell) in Guardians of the Galaxy Vol. 2
In an interview with Playboy, McConaughey claimed to have turned down a big role in the Guardians of the Galaxy film in favor of the Stephen King adaptation The Dark Tower. "I like Guardians of the Galaxy, but what I saw was, 'It's successful, and now we've got room to make a colorful part for another big-name actor.' I'd feel like an amendment." McConaughey didn't reveal what role this was — Vulture speculated it could have been a character cut from an early version — but reports that it was a villain indicate it may have been Kurt Russell's Ego.
23 of 50
Michael B. Jordan – Dr. Dre (Corey Hawkins) in Straight Outta Compton
Dr. Dre reportedly wanted Michael B. Jordan to play him in Straight Outta Compton, the NWA biopic. But Jordan accepted the role of the Human Torch in the ill-fated Fantastic Four reboot, making him unavailable. Corey Hawkins got the part in Compton, which became a runaway box office success in the U.S. with $160 million in receipts compared to Fantastic Four's paltry $56 million.
24 of 50
Reese Witherspoon – Sidney Prescott (Neve Campbell) in Scream
Early in the movie's development, Drew Barrymore was set to play Sidney, but she changed her mind and wanted to play Casey, who is famously killed off in the movie's first few minutes. A casting hunt led to an offer for Reese Witherspoon, who turned it down, paving the way for Party of Five star Neve Campbell to swoop in.
25 of 50
Sarah Michelle Gellar – Amber (Elisa Donovan) in Clueless
Clueless co-producer Adam Schroeder loved Gellar on the soap opera she was then starring on, All My Children. After he showed tapes of her to writer-director Amy Heckerling, they offered Gellar the role of Cher's nemesis, Amber. "There became a big negotiation for All My Children to let her out," Schroeder told Vanity Fair. "It was just for a couple of weeks, and they absolutely stuck their feet in [and] wouldn't let her." Gellar had no choice but to turn down the movie.
26 of 50
Selena Gomez – Mitchie Torres (Demi Lovato) in Camp Rock
In an E! special about Gomez, Disney Channel's Gary Marsh revealed that Gomez was the original pick for the music-centric movie that starred Demi Lovato opposite Joe Jonas. "She wasn't ready to explore that part of her talent yet," said Marsh. "She wanted to build her acting base first."
27 of 50
Willow Smith – Annie (Quvenzhané Wallis) in Annie
The Will Smith-produced Annie remake was originally intended as a star vehicle for Smith's daughter, Willow. Will revealed to an audience at Temple University why that didn't happen: "Willow had such a difficult time on tour with [her song] 'Whip My Hair' and she said, 'You know Daddy, I don't think so,' and I said, 'Baby, hold up!' I said, 'No, no, no, listen, you'll be in New York with all of your friends… You will be singing and dancing,' and she looked at me and said, 'Daddy, I have a better idea, how about I just be 12.'" Beasts of the Southern Wild breakout Quvenzhané Wallis took over and earned a Golden Globe nomination.
28 of 50
Will Smith – Neo (Keanu Reeves) in The Matrix
Smith turned down the lead role of Neo in The Matrix, which ultimately went to Keanu Reeves. "In the pitch, I just didn't see it," he later explained to Wired. "I watched Keanu's performance — and very rarely do I say this — but I would have messed it up… At that point I wasn't smart enough as an actor to let the movie be. Whereas Keanu was smart enough to just let it be. Let the movie and the director tell the story, and don't try and perform every moment." Years later, Smith also passed on the title role in Django Unchained, which went to Jamie Foxx. He told The Hollywood Reporter he felt the movie should have been "a love story, not a vengeance story."
29 of 50
Zendaya – Aaliyah (Alexandra Shipp) in Aaliyah: The Princess of R&B
Zendaya was cast as the late R&B star in a Lifetime biopic, but after backlash ensued, Zendaya pulled out of the TV movie. "The reason why I chose not to do the Aaliyah movie had nothing to do with the haters or people telling me that I couldn't do it, I wasn't talented enough, or I wasn't black enough," she explained in an Instagram video. "The main reasons were the production value wasn't there, there were complications with the music rights, and I just felt like it wasn't being handled delicately considering the situation." She went on to add that she'd been unsuccessful in reaching out to Aaliyah's family, so she did not feel "morally okay" doing the movie. She was replaced by Alexandra Shipp, who went on to appear in Straight Outta Compton and X-Men: Apocalypse.
30 of 50
Angela Bassett – Leticia Musgrove (Halle Berry) in Monster's Ball
Halle Berry became the first (and thus far only) African-American woman to win the Academy Award for Best Actress, thanks to her work as Leticia Musgrove in Monster's Ball. But it could've been Angela Bassett, who turned down the part. "It's about character, darling," she told Newsweek. "I wasn't going to be a prostitute on film. I couldn't do that because it's such a stereotype about black women and sexuality."