Are Clinton Moxam and Uche Nwosu From Are You the One Still Together?
'Are You the One?' is an engaging and interesting dating reality show that holds a thrilling twist. In a battle of reality versus technology, a pool of singles is paired up into couples through an algorithm that considers their personalities and compatibility through various tests and questionnaires. The singles are then asked to interact within themselves in an effort to find the exact person the algorithm has matched them with. Being successful in doing so nets them a grand prize.
Clinton Moxam and Uche Nwosu met during season 6 of the show. Showing immediate chemistry from the get-go, fans have always rooted for these two to be together. However, with cameras turned away from their lives, audiences are impatient to get an update on the couple's present relationship status. Worry not, as we come bearing answers!
Clinton Moxam and Uche Nwosu: Are You the One Journey
Clinton and Uche met while filming season 6 of 'Are You the One?" Even though the couple was not a "perfect match," according to the algorithm, they found a mutual and instant attraction that drew them towards each other. With both being in a new place and among 20 other singles, the pair took some time to open up and get comfortable, but once they had their hearts set, there was no looking back.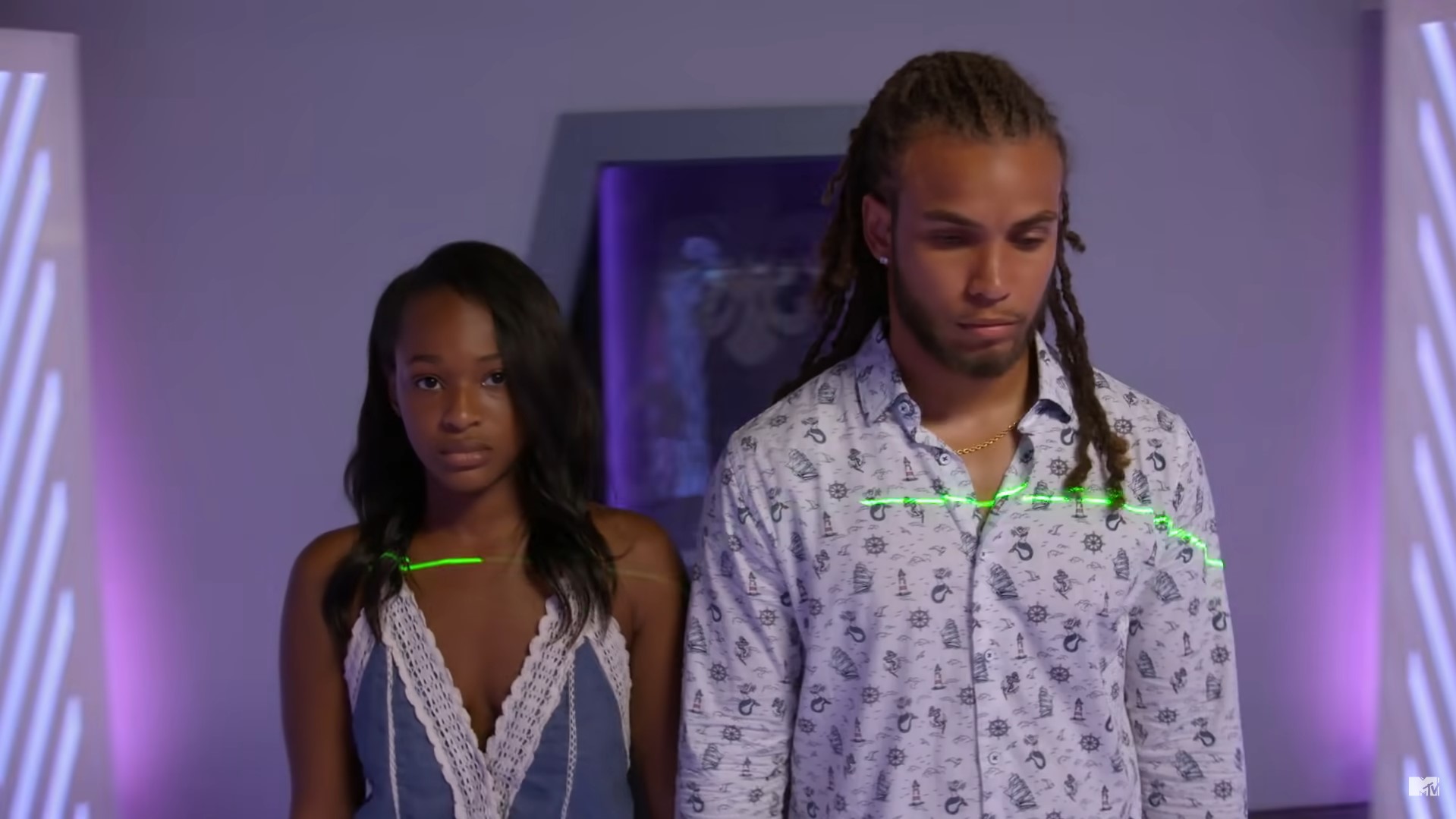 On their first date while on the show, the two entered the "truth-booth" and learned that they weren't a "perfect match." However, that did not discourage the pair, as they stuck together even after the cameras stopped rolling. Although they feared that with the end of the show, the feelings might vanish as well, it was not to be, and the couple realized that they were meant for each other. They kept seeing each other but did not make their relationship official for the next few months. Uche even moved from her hometown of Grand Rapids, Michigan, to be closer to Clinton in Florida. Finally, in November 2017, during the reunion episode, the pair officially announced that they are together.
Since getting together, the pair have seen their fair share of arguments and struggles, but they have never let negativity get the better of them. Instead, they actively worked towards eliminating any barriers and have emerged stronger from all of life's curveballs. Speaking about how they overcame their issues, Clinton said, "We had to learn how to talk to one another about our past and the things we struggle with as individuals. We navigated those conversations by proving to one another over time that we can be trusted with knowing the hard things that neither of us wants to tell people we cannot 100% trust. As time passed and we continued to prove ourselves to one another, we opened up more and became even closer."
Are Clinton Moxam and Uche Nwosu Still Together?
Fans will be ecstatic to know that Clinton and Uche are still going strong. They have managed to iron out their creases and are now looking forward to a wonderful life together. The couple had an incredible dating life, and they love sharing their memories on social media. Their commitment and dedication were also clearly visible when they stayed and worked on their relationship instead of separating at the first sign of trouble. Finally, after being officially together for almost two and a half years, Clinton proposed to Uche on June 17, 2020. Uche later revealed how Clinton had taken her to the beach and then surprised her with a proposal.
The couple was overjoyed after getting engaged officially, and Clinton wrote a heart-touching post on Instagram where he said, "Uche I've been searching for you since I was like 9. Our relationship and the love we have for one another came out of nowhere & it's undeniable you're my wife. You're perfect, thank you for choosing to love me. Let's get these wedding plans started because I want some babies soon." Uche, too shared similar thoughts as the couple looked forward to exchanging marriage vows.
Currently, the pair seems to be having a blast with each other and often take to social media to profess their love and admiration. They also have a YouTube channel together where they keep their fans updated through regular vlogs. Moreover, the happy couple is now living together in Chicago where they are gearing up for their upcoming marriage. Uche and Clinton's happiness is almost contagious, and we can't help but marvel at their adorable relationship while we wish them the very best for the days to come.
Read More: Are Cam and Emily From Too Hot to Handle Still Together?