Are Donna Marie Lombardi and Alex Robinson From Black Ink Crew Still Together?
Tattooing as an industry and an art form has gotten quite popular in recent times. Nowadays, tattoo shops are a common sight in most neighborhoods, and tattoos have become a favored symbol of expression. VH1 took note of this trend and conceived 'Black Ink Crew,' a reality show that follows the personal and professional lives of the staff members at a high-end Harlem, New York, tattoo store. Along with serving celebrity clientele, the show focuses on the workers' interpersonal relationships and how it affects their everyday lives.
Once divorced, tattoo artist Donna was in a relationship with Moe when she met Alex, a new employee. The two soon found mutual attraction, and Donna ended up having an affair with Alex, which ended her relationship with Moe. However, she ended up with her newfound love, and the two started a wonderful relationship. Still, their journey together has always been rocky and filled with numerous snags, which has led to fans being unsure about their current status. Let's find out if Donna and Alex are still together, shall we?
Donna and Alex's Black Ink Crew Journey
In season 6, Alex Robinson joined the tattoo store as a new employee when he met Donna Marie Lombardi and was immediately attracted to her. Even though Donna reciprocated his feelings, she was in a relationship with Moe at that time. However, her relationship status did not prevent Donna from getting intimate with Alex in a bathroom. As luck would have it, their affair was caught on camera, and the infamous video was leaked, which led to Moe breaking up with his then-girlfriend. In a surprising turn of events, Donna turned to Alex, and the two began seeing each other.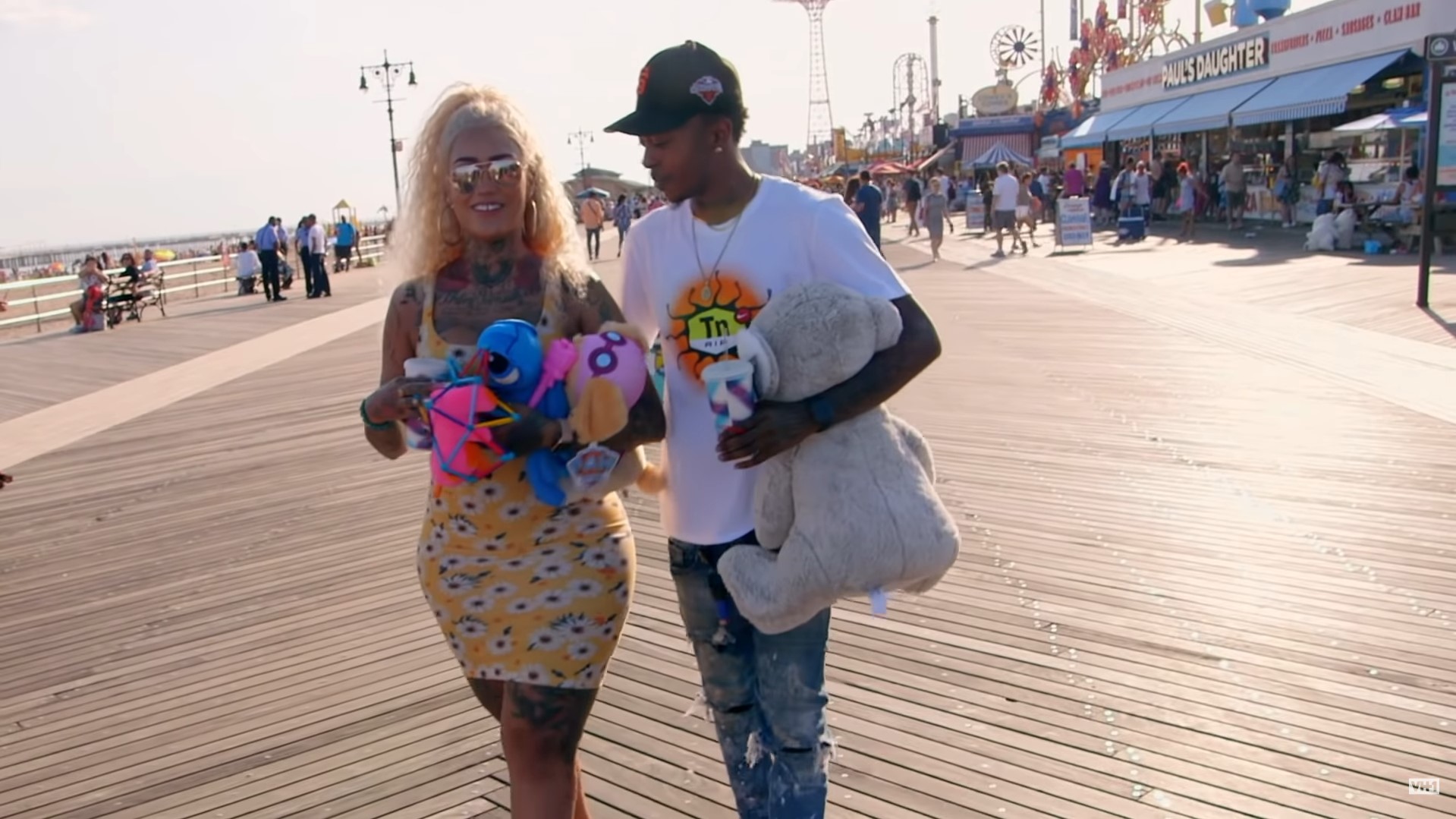 When Donna and Alex started living together, they hoped things would smooth down. However, they were both fired by the tattoo store owner, Ceaser, after numerous fights and altercations with Donna. Still, Ceaser soon retracted his decision after getting into a fight with Alex, which ended with the latter getting a severe back injury. Unfortunately, this injury formed cracks between the couple as Alex reportedly held Donna responsible for causing the altercation resulting in his injury.
However, Donna stuck to her boyfriend's side, and the two managed to iron out the creases in their relationship. In season 8, the couple decided to take their relationship up a notch when Alex finally popped the question while celebrating the marriage ceremony of Walt and Jess in Hawaii. Donna accepted, and the two looked forward to getting married soon.
Are Donna and Alex Still Together?
Yes, it seems like Donna and Alex are still together. After their engagement, the couple seemed to be well on their way towards marriage. Once the Covid-19 lockdown hit, the couple engaged themselves otherwise after the tattoo stores closed down. However, in July 2020, Alex wrote a now-deleted Instagram post through which he apologized to Donna for his shortcomings, stating the immense love he has for her. However, Alex refused to reveal the reason behind the apology. With the ambiguous post giving rise to rumors about their breakup, Donna decided to set the record straight and publicly declared her love for Alex.
Since then, the couple has had to navigate choppy waters. They have struggled to communicate, and in an interview with VH1 in November 2020, Donna even explained their situation as, "We're trying not to let the…you know, it's been a lot of togetherness like a lot, a lot, a lot of togetherness. So we're trying not to let it break us. And we're good like I think so." In the same interview, Donna also revealed that while the couple worked things out, they had put their engagement on a hiatus. However, the duo did agree to a wedding sometime in 2022.
From the looks of their social media accounts, it seems as if the couple are still together as they often declare their love for each other publicly. Furthermore, they also have plans for the future as in an interview in April 2021, Donna revealed that she and her fiance were planning to open a nail and tattoo shop together. The way Donna and Alex rose above their numerous issues speaks volumes about their commitment to their relationship, and we want to wish this couple the very best as they look towards a beautiful future.
Read More: Where Are Black Ink Crew Season 1 Cast Members Now?