Are Dr. Phil and Robin McGraw Still Together?
Dr. Phil, the host of a TV show of the same name, has won over all of our hearts through his heart-touching, emotional yet sensible advice. Born as Phillip Calvin McGraw, Dr. Phil is a licensed clinical psychology practitioner, although he has let his license expire. Rising to fame through his appearances on 'The Oprah Winfrey Show,' he soon took Oprah's help to launch and host his own advice show in 2002.
However, long before earning fame as Dr. Phil, Phillip was going through a hard time in 1973 when his marriage with his first wife got annulled. That was when Robin Jo Jameson came into his life and filled it with light. The couple married three years later in 1976 and have been enjoying a wonderful married life. Since then, Dr. Phil has gone on to find extraordinary fame through his show while Robin is now a New York Times bestselling author. Still, being a celebrity couple, they have had the added misfortune of dealing with rumors and speculations since their rise to fame. So, let's find out if Phillip and Robin McGraw are still together, shall we?
Phillip and Robin McGraw: How Did They Meet?
Before Robin, Phillip McGraw was married to his high school sweetheart, Debbie Higgins. The two married in 1970, but the union did not last long, and the couple decided to separate in 1973. While their annulment was going on, Phillip met Robin for the very first time. The latter was a friend of his sister, and the two met for the first time in Phillip's parents' family room. Phillip later mentioned that he was getting over his previous marriage as well as going to school to get his master's degree which was why he did not wish to fall in love right then. However, fate intervened, and Phillip found himself asking Robin out on a date.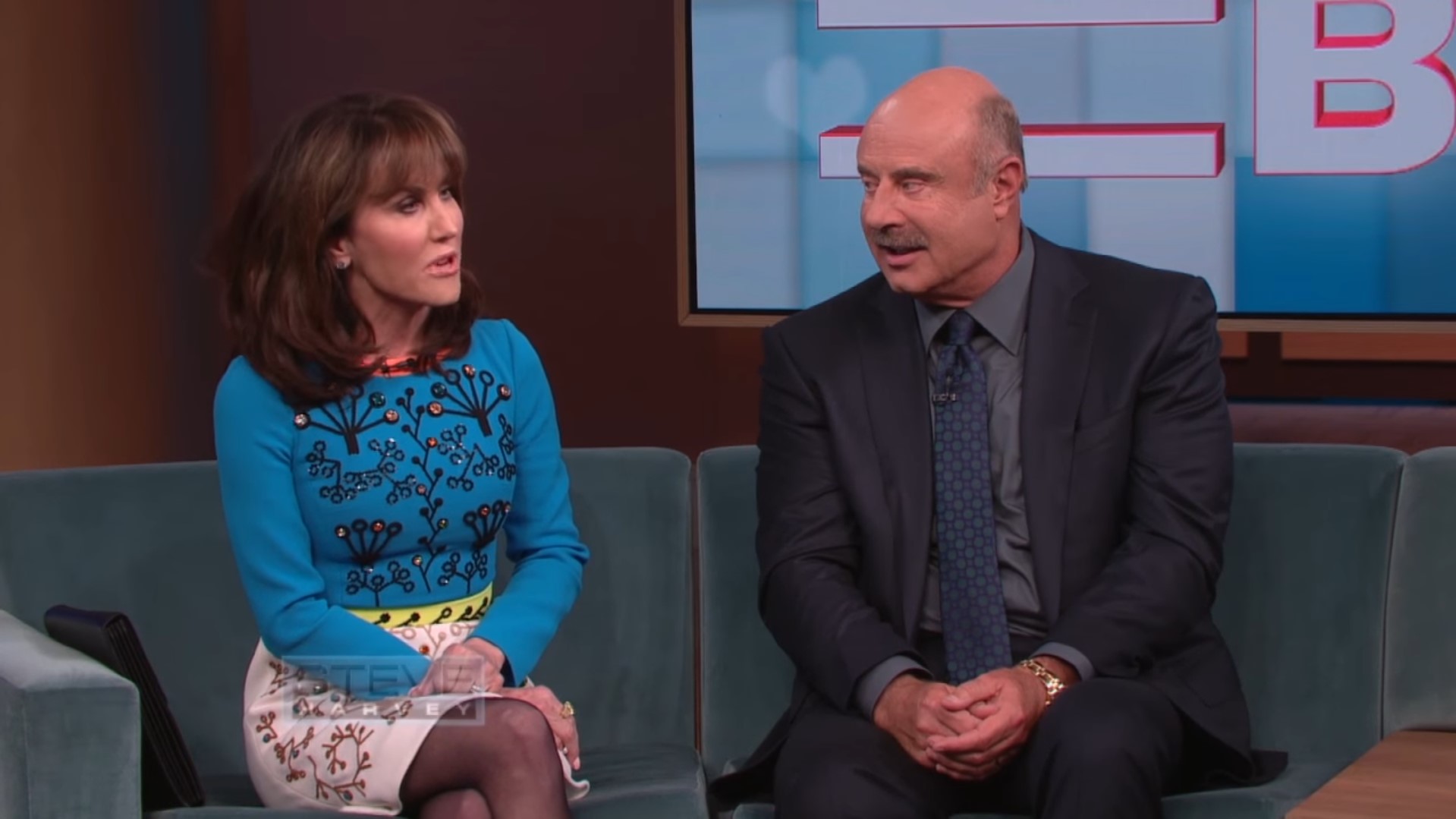 The couple's very first date was in Phillip's airplane, which he piloted himself. He took Robin on a night-time flight, and that was when she fell in love with him. The couple dated for three years before Phil surprised Robin by popping the question on February 14, 1976. Robin was only too glad to accept, and they got married in a simple yet beautiful ceremony on August 14, 1976.
Since then, the couple has shown extreme dedication and commitment to each other, with their 44-year long marriage standing as a testimony to their love. Their union has also resulted in the couple welcoming their children, Jay McGraw and Jordan McGraw. Jay was born on September 12, 1979, while his younger brother, Jordan, came into this world on October 21, 1986. Coming from such a close-knit family and with their parents sharing an excellent relationship, both of their sons are now successful individuals in their own fields.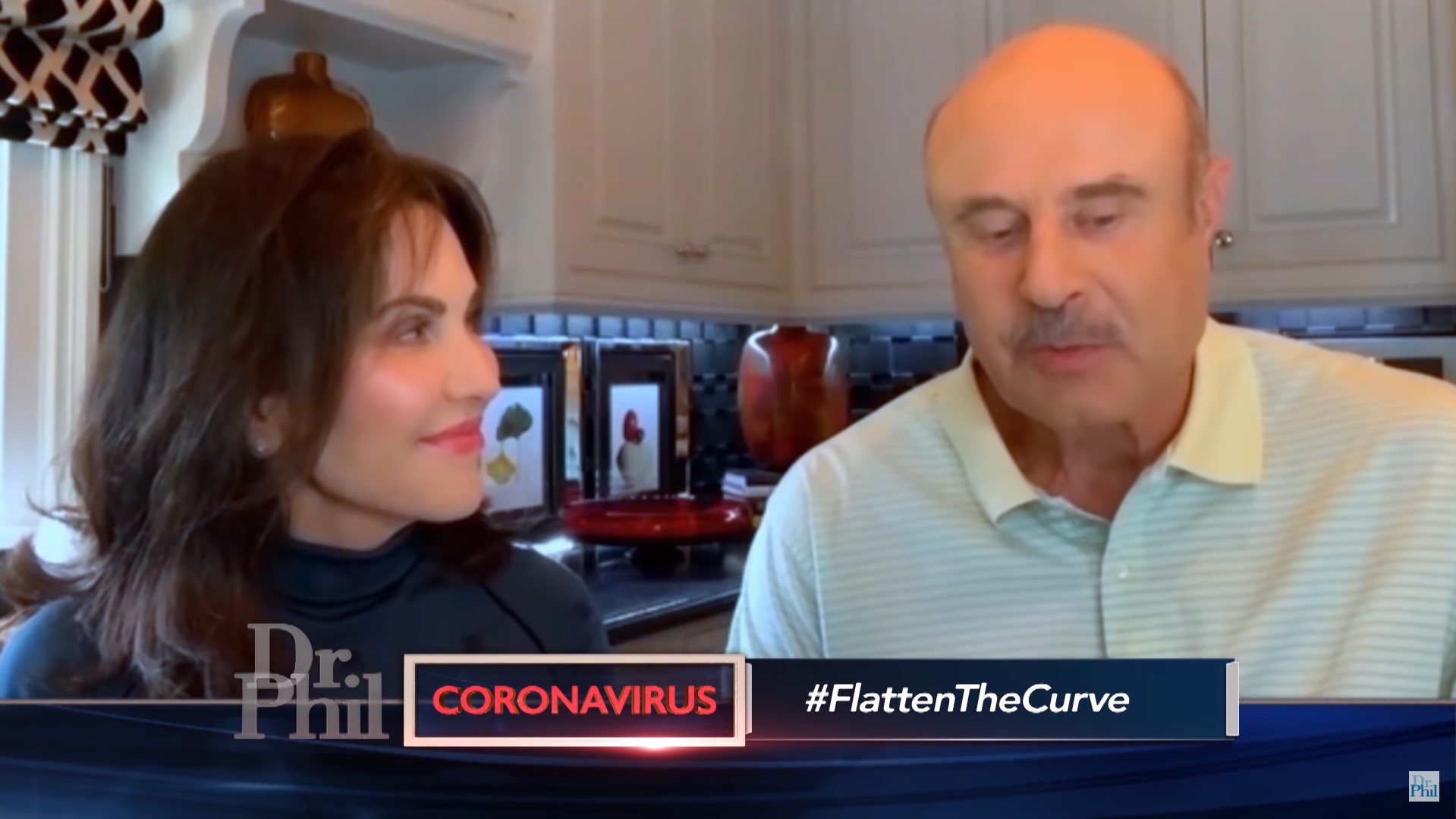 What is terrific about Phillip and Robin's marriage is how the couple supported each other even before Phillip earned his fame as Dr. Phil. The couple had already built up a lifetime of dedication and togetherness when in 2002, Phillip launched his own TV show. Since then, they have been cited as one of the strongest celebrity couples. Phillip has even mentioned that Robin plays a critical role in the success of his show, and without his wife, it would have been impossible for his show to have gained the insurmountable fame it enjoys today.
Are Phillip and Robin McGraw Still Together?
Yes, Robin and Phillip McGraw still share a rock-solid relationship and are living a happy married life. Unfortunately, with their fame, the couple has been plagued by numerous divorce rumors throughout their relationship. Even though both Phillip and Robin have come out denying the rumors multiple times, new speculations, although uncorroborated, seem to spring up. There have been numerous made-up tales about their supposed divorce, and Phillip had to go public in 2012 to deny all rumors outright and assure fans of his marriage.
However, the speculations remained, and in 2019, Phillip took another stand while on the 'Rachael Ray Show' where he mentioned that he had told his wife he would never leave her. He further went on to state, "We are not getting a divorce, and for them to obsess on something that is so at the core definition of our family is just astounding to me." In 2019, the couple also issued a warning about fake divorce stories which were being used to scam viewers.
Currently, it seems like both Phillip and Robin are enjoying their lives. They are not just married but are also best friends and often share the memories they make on social media. Throughout the years together, the couple has proven that their love, commitment, and dedication are undeniable and unmistakable. It is truly lovely and inspiring to see these two wonderful personalities living each day like it's their first, and we hope happiness never eludes them in the coming days.
Read More: Dr Phil Net Worth