Are Harry and Francesca from Too Hot to Handle Still Together?
If there is one thing that people remember from the first season of 'Too Hot to Handle,' it is the intense romance between Francesca Farago and Harry Jowsey. Their steamy antics initially cost the group a hefty amount that got sliced off from the prize pot before they won it back. On the dating reality show, the contestants are not allowed to kiss or have any interactions that are sexual in nature.
The deal is to build a connection with someone without sex and physical intimacy being a part of the equation. Another highlight of season 1 is Harry proposing to Francesca in the reunion special, albeit with a Ring Pop candy. So, are the lovebirds still together? Well, here we have everything that will answer your question!
Harry and Francesca's Too Hot to Handle Journey
While Harry is from Australia, Francesca is from Canada. They first met in Spring 2019 while filming the freshman season of the show. Their sizzling chemistry was hard to ignore as they hit it off almost immediately. Soon Harry and Francesca became a fan favorite. Harry is known for his cheeky catchphrases, which made quite an impression on the ladies. At first, Chloe hoped to get close to him, but it seemed like Harry only had eyes for Francesca. Their kiss got the first $3000 slashed off the prize money for the group.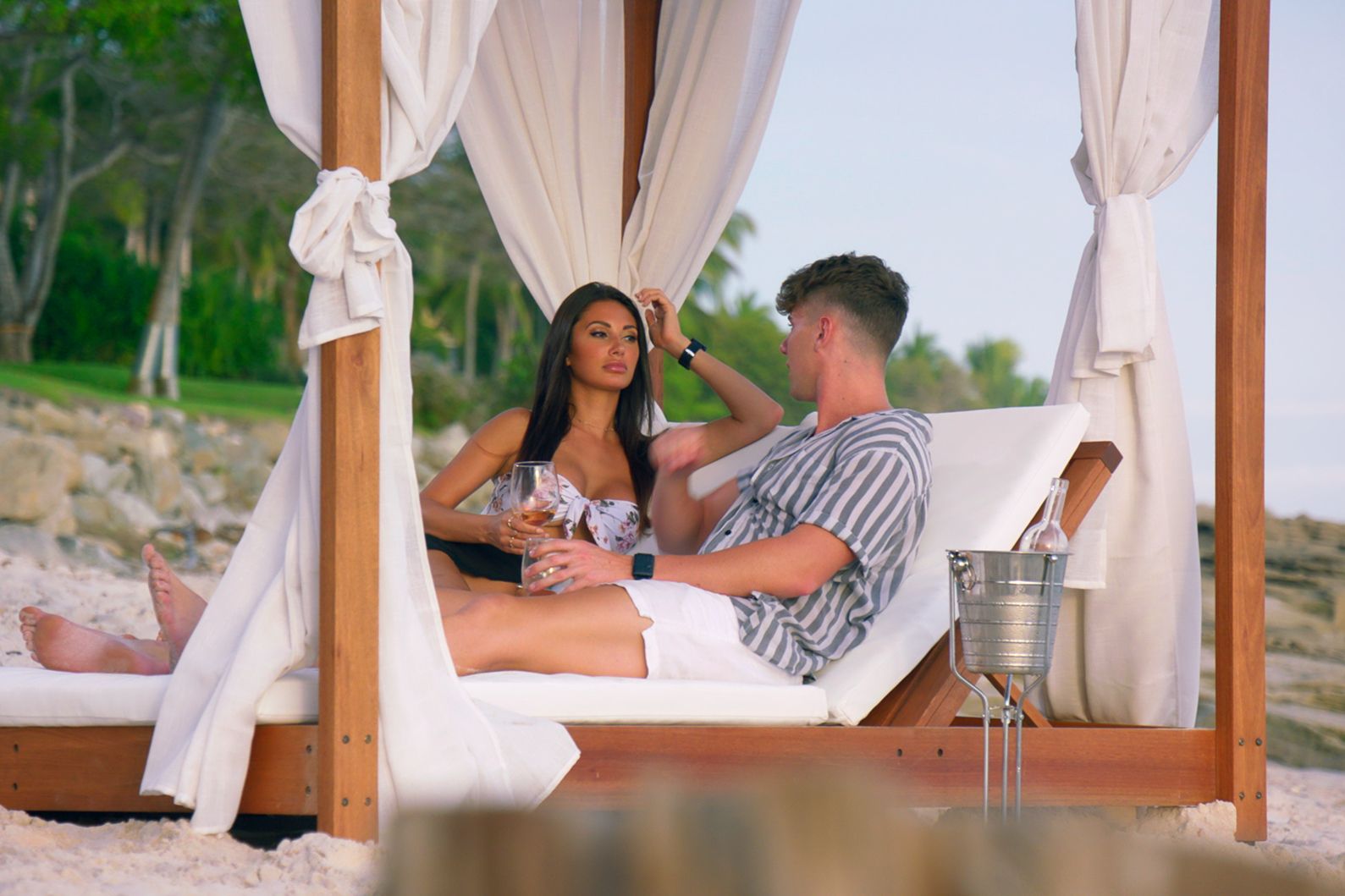 The famous kiss also caused Harry and Francesca's first onscreen friction as Harry lied to everyone, blaming Francesca for initiating it. Despite these little tensions between them, the two found it hard to stay away from each other. As the first season came to an end, they finished their stint on the show as a couple and even seemed eager to continue their relationship out in the real world. So, are Harry and Francesca still going strong?
Are Harry and Francesca Still Together?
After season 1 of the reality series wrapped up filming, Harry visited Francesca in Vancouver while she flew down to Australia to spend time with him. However, it looked like their whirlwind romance could not withstand reality, and they reportedly broke up in the summer of 2019. Months flew by, and Harry reached out to Francesca in the first half of 2020. This raked up old feelings, and they got back together. He even proposed to her with a Ring Pop candy in the reunion special, and Francesca said "Yes." The Australian hunk moved to LA, which got the pair closer, but this reconciliation did not last long either.
Francesca took to social media to announce their breakup in June 2020. In a tearful video on Francesca's YouTube channel, she shared that even though she and Harry seemed to be serious about getting married, the latter broke up with her because he did not want a long-distance relationship. The COVID-imposed travel restrictions couldn't have made things easier. Harry had also put up a video explaining his take on the breakup and recalled that their relationship always swung in extremes.
However, things took an ugly turn when Harry alleged that Francesca's response to their breakup affected his family, friends, and also his brand. The reality star even considered suing her. Since then, the two remained apart until May 2021, when their Mexico trip fuelled rumors of their reconciliation once again. They were also seen celebrating Harry's 24th birthday together. On June 2, 2021, Francesca discussed this on 'The Domenick Nati Show' and said, "We were getting back together. We were getting to know each other slowly. And then, he was just being extremely disrespectful to me online."
Francesca also stated, "I'm 27 now, and I can see through bulls**** really easily, and I wasn't gonna put myself back in a situation where I was just gonna be heartbroken again. So I spent a week crying over it, but now I'm done, and I'm ready to move on [and] completely close that chapter of my life." Harry also addressed the speculations in a recent conversation with Us Weekly. He said, "We tried to give it another go, but [there was] just clear miscommunication on lot fronts."
Harry also disclosed, "I've been trying to handle the whole situation privately and offline. And that's what I'm going to continue to do if there's anything that arises with her." Harry also echoed Francesca's emotions and said, "I can tell you now [until] forever [that] I'll never be put in a relationship or put myself in that situation again." Even though the on-again-off-again relationship has left a sour aftertaste for Francesca, Harry seemed more willing to let bygones be bygones.
The Australian native concluded, "I just want all the best for her. I know she's a great person, and she's got a really big heart, so I want her to be happy and find peace and love and continue to do great things." He continued, "Obviously, I still love her. I think she's a great person. It would be good to be put in a situation where it's super private again, and we can figure it out. But again, for me now, like where I'm at mentally, I'm just focused on becoming the best version of myself."
While Harry has been busy with his podcast 'Tap In w/ Harry Jowsey,' Francesca is increasingly gaining success as a social media influencer. She has also launched her line of biodegradable swimwear called Farago The Label. Therefore, it seems that both of them share a sense of finality as far as their past relationship is concerned and are now focused on shaping their respective futures.
Read More: Where Is Too Hot to Handle Filmed?