Are Trisha Paytas and Moses Hacmon Still Together?
Trisha Paytas is a brilliant actress and YouTuber who is best known for running the channel 'blndsundoll4mj.' Taking to acting from a very young age, Trisha has appeared in several music videos, television shows like 'Who Wants to Be a Superhero?' 'The Greg Behrendt Show,' as well as podcasts like 'Frenemies.' They have also dabbled their foot in music and gone on to release numerous well-received singles and EPs.
The multi-talented personality met Israeli artist and architect Moses Hacmon while on a dating show organized by Ethan and Hila Klein. Moses, who even has a YouTube channel of his own, took a liking to Trisha, and the two built up a special relationship. With scarce updates about the pair, fans want to know where the two currently stand. Let's find out, shall we?
Trisha and Moses' Journey Together
In February 2020, Trisha met Moses on the "Bachelorette" style dating show on the H3 podcast hosted by Ethan and Hila Klein. Determined to find Trisha a boyfriend, they showed them numerous video entries from which they chose Moses Hacmon, who turned out to be Hila's brother. Once the contest was put on pause because of the Covid-19 lockdown, Trisha decided to take matters into their own hands and contacted Moses even though they were not supposed to. The two then got close and even ended up social-distancing together.
social distancing together ❤️ pic.twitter.com/HVsz4g4019

— Trisha Paytas (@trishapaytas) March 23, 2020
However, Ethan and Hila had no idea about the relationship and claimed that Trisha and Moses left them in the dark. Initially, the couple seemed happy together, and the pictures on social media spoke volumes about their commitment. However, cracks soon appeared when Trisha blamed the Kleins for ruining their relationship and alleged that they were trying to change Moses' mind about them.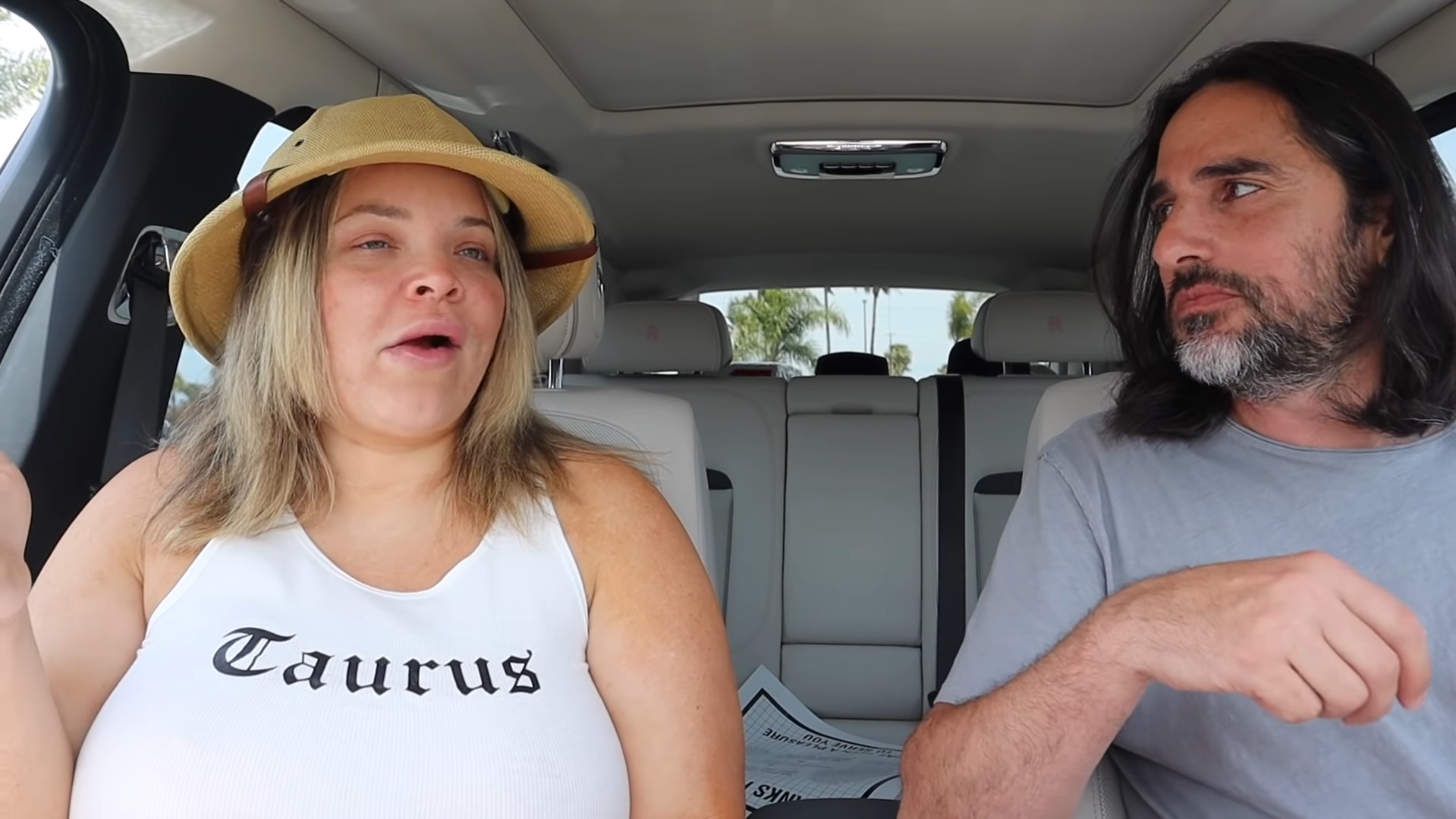 The Kleins, on the other hand, retorted that they just wanted to get to the bottom of the matter. Still, the drama continued, and on April 14, 2020, Trisha uploaded an emotional video on YouTube titled 'h3 ruined my relationship,' where they held the Kleins responsible for their apparent breakup. Yet, it seemed like nothing could separate the couple, as just a week after posting the emotional video, Moses featured in a mukbang video on Trisha's channel where the two seemed comfortable with each other.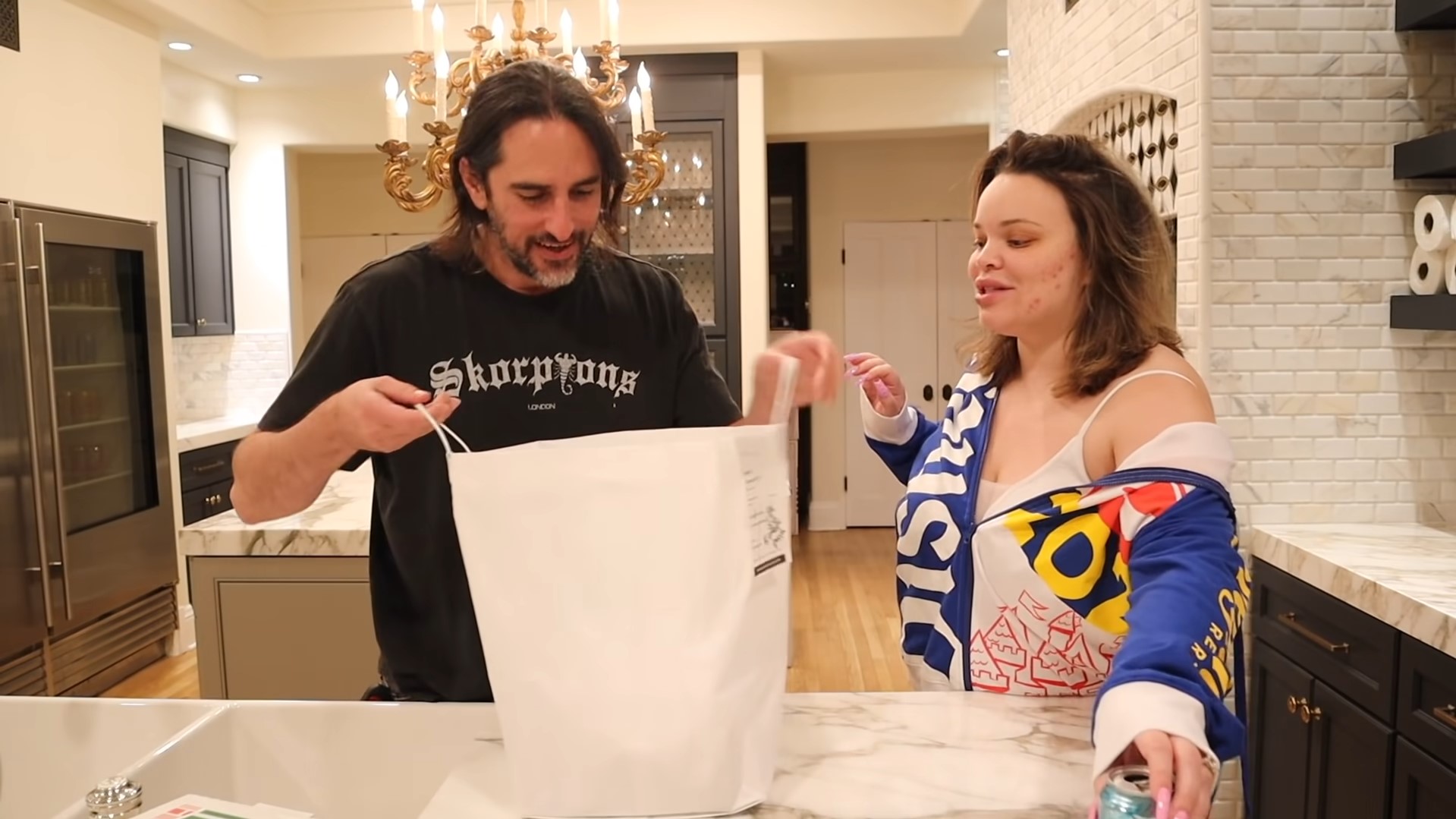 Over the months, the couple has gone through numerous ups and downs. They quarantined together, but in a now-deleted video, Trisha accused Moses of talking to other women and getting catfished on the internet. Still, they never let the bumps slow down their relationship, and their brilliant chemistry is very apparent in the videos they put out. Trisha even went the extra mile to learn Hebrew and become accustomed to Moses' customs and traditions in order to show their commitment to the relationship.
Are Trisha and Moses Still Together?
Yes, Trisha Paytas and Moses Hacmon are still together and seem very happy as of today. With neither the Kleins nor fans sure about the authenticity of the relationship, Ethan Klein decided to address the issue while starting the podcast 'Frenemies.' In the first video of the podcast, hosted by Trisha and Ethan, they cleared up all doubts about the relationship and Trisha announced that their relationship with Moses was official. Although there was a slight hitch about the Israeli artist not being open to his family about Trisha, the couple soon managed to sort out the issue.
In Christmas 2020, the couple had fantastic news for fans as they got engaged. In a magical photoshoot right out of a Disney movie, the couple dressed up as Alladin and Princess Jasmine at the Imperial Sand Dunes in California. While there, Moses finally popped the question, and Trisha was ecstatic with joy. The couple still had some choppy waters to navigate post-engagement when Trisha went public about their mental health and how they were susceptive to anger and rage. Yet, they praised Moses and said that the couple managed to iron out the creases through patience and communication.
In January 2021, Trisha and Moses took their relationship to the next level when they moved into a gorgeous mansion together. At present, the couple seems to be having a lovely time together. They love spending time with each other, and their social media profiles stand as a testimony to their love and dedication. Even though the couple has had to face numerous speculations, rumors, and controversies, they have always stood firm in the face of adversity and have made it out together.
Recently, Trisha got into a fix when some of their old comments, where they spoke badly about the Kleins and Moses, resurfaced. However, with their dedication, it looks like the couple will remain unperturbed by such controversies. In June 2021, Trisha even announced that they would be having three weddings and would be going "all-out" for this once-in-a-lifetime event. We hope the couple gets to fulfill their every wish as we wish them all the happiness for the future.
Read More: Are Landon McBroom and Shyla Walker Still Together?