Are Zachary Todd and Alexandra Teran Still Together?
Alexandra Jennifer Teran, better known as Alex, is the person behind the successful YouTube channel 'InquisitorMaster.' Gaining popularity through her hilarious and exciting 'Roblox' videos, Alex now enjoys a massive subscriber base of over 8.7 million people. She regularly makes videos with her group of 10 friends known as "the squad." Alex and Zachary "Zach" Todd started dating in 2017. Since then, the pair has gained popularity as an iconic YouTube couple.
Zach also has his own YouTube channel 'ZacharyZaxor' with a significantly large fan following. Throughout their relationship, the pair have been plagued by numerous rumors and speculations. They also had to tread a rocky path but stayed dedicated to each other. With fans now curious about Zach and Alex's current relationship status, let's find out if they are still together, shall we?
Zach and Alex's Journey Together
The start of Zachary Todd and Alexandra Teran's wonderful relationship dates back to 2017 when the two got together. The content creator duo was already acquainted with each other when rumors about them dating started doing the rounds. Finally, in November 2017, Zach took to YouTube and revealed that he was dating Alex. Before Zach, Alex was in a long-distance relationship with a boy from the United Kingdom who was also featured on her channel several times. On the other hand, Zach prefers to keep his past under wraps and has never divulged his dating history.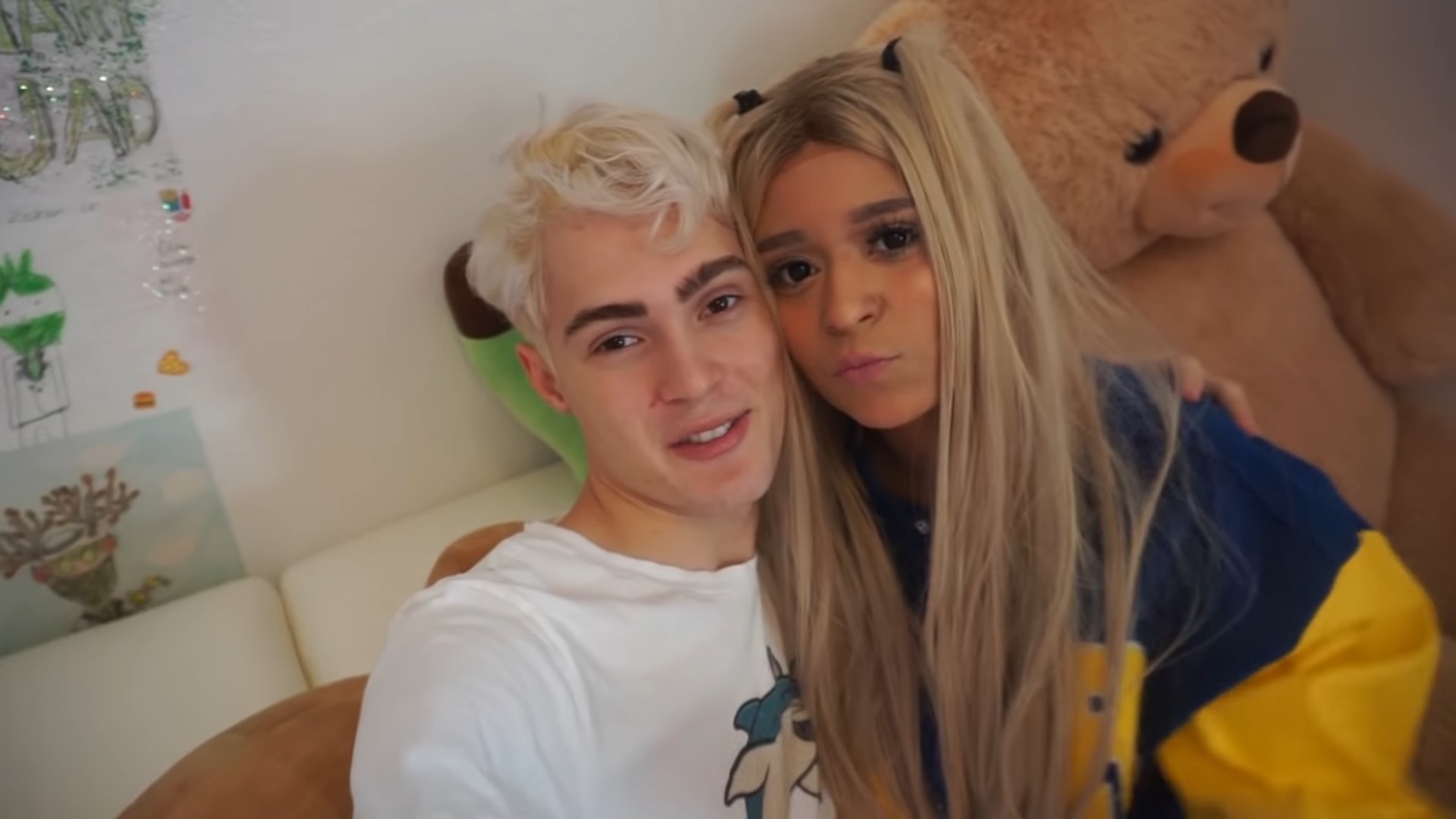 Over the course of their relationship, Zach and Alex have gained popularity for their interesting and exciting 'Roblox' videos. Even though they play other game modes with "the squad," the roleplay videos are most requested and watched by fans. They also appeared on each other's channels, and their videos together stand as a testimony to their love. The pair have always supported each other through thick and thin and have never shied away from professing their adoration on YouTube and social media. Throughout the years, their relationship has blossomed through pleasant surprises, lovely gifts, and heartwarming videos.
Are Zach and Alex Still Together?
Recently, there has been a shroud of mystery over the current status of Zachary Todd and Alexandra Teran's relationship. Hence, it is unclear if the two are still together. With numerous videos online linking Zach and Alex to other YouTubers or members of "the squad," rumors about the couple's supposed breakup have run rampant. However, one should note that most of these videos and storylines are made for their 'Roblox' roleplay videos and do not transcend to real life.
Zach and Alex have always held each other responsible for their successes and have shown extreme dedication and commitment. They have managed to stay strong through the numerous breakup rumors and have always emerged stronger. In a video uploaded on April 16, 2021, Zach ended up proposing to Alex, and fans were ecstatic about a marriage being on the cards. However, we have to note that the whole proposal thing could very well be just for entertainment purposes.
However, even with marriage rumors doing the rounds, Zach and Alex got into another breakup controversy when they deleted their pictures from each other's social media. Zach has also stopped appearing in videos with "The Squad," and, since May 2021, made his own group called "The Pack," which does not include Alex.
Furthermore, Zach did not post anything commemorating Alex's birthday in May. Still, the couple has refrained from addressing their current status in public and prefers privacy when it comes to their personal lives. We want to respect that privacy as we hope the two find the happiness they deserve in the coming days.
Read More: Are Mark Fischbach and Amy Nelson Still Together?