Brian Klinefelter Murder: How Did Thomas Kantor Die? Where Are Michael Roering and Brian Ederhoff Now?
On a cold winter night in Minnesota, a young police officer was gunned down after a traffic stop. Investigation Discovery's 'Dead of Winter: As He Lay Frozen' delves into officer Brian Klinefelter's murder, unveiling the series of events that led to his death and put the police force on high alert, pursuing the culprits all over the city. So, if you're curious about what happened to Klinefelter and how the culprits were eventually caught, we've got you covered.
How Did Brian Klinefelter Die?
Brian David Klinefelter was a 25-year-old police officer in St. Joseph, Minnesota. He was married to Wendy, and at the time of the incident, the couple had a daughter, Katelyn, who was a little over two months old. He was remembered as someone with a great smile and a big personality. At around 9:14 PM on January 29, 1996, Klinefelter carried out a traffic stop on a stolen pickup truck. That was when tragedy struck.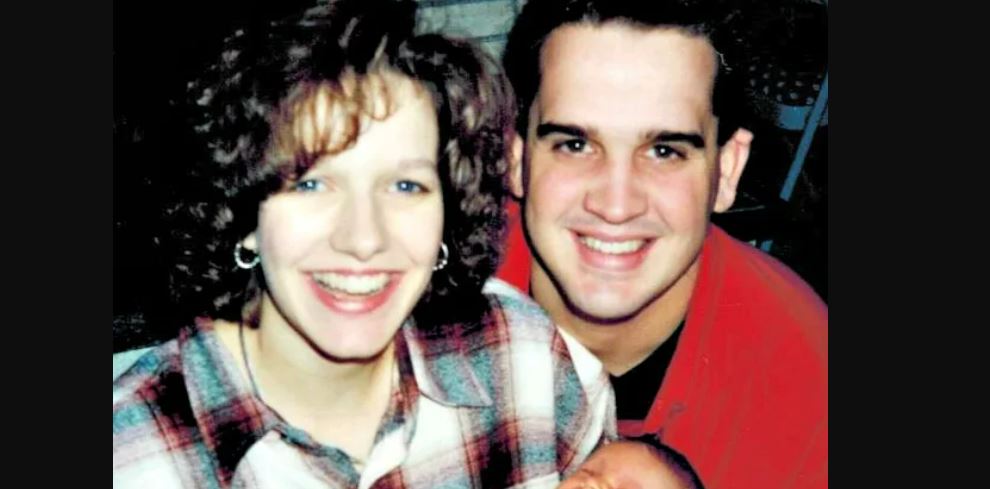 Klinefelter was later found lying on the road by a 17-year-old woman. Once backup arrived, they realized that he had multiple gunshot wounds. Klinefelter was shot twice in the chest, once in the stomach, and twice in the neck. He was pronounced dead about an hour later. The woman told the police that she saw a white pickup truck speed away from the scene. Klinefelter's bulletproof vest stopped two of the bullets, but the others proved to be fatal. The police would quickly find out who was responsible.
Who Killed Brian Klinefelter?
Sometime before the traffic stop, 26-year-old Thomas Kantor, 19-year-old Michael Roering, and 26-year-old Brian Ederhoff rolled up to a liquor store in Albany, Minnesota, in a stolen pickup truck. The three of them walked in, and Thomas pulled a gun on the clerk. They robbed the store and left her tied up in the storage room. As they were heading towards St. Cloud, Minnesota, Klinefelter made the traffic stop. He asked Thomas for his license and registration. Instead, Thomas pulled out his .38 caliber pistol and shot the officer.

The three of them continued to St. Cloud, where they abandoned the truck in a residential area. At this point, they split up. Thomas first broke into a home of an old woman and asked her for her car keys. When she refused, Thomas broke into another house, held resident Doug Thomsen at gunpoint, and forced him to drive past the police officers stationed in the neighborhood. After covering some distance, Thomas forced Doug into the boot of the car and started driving away.
Elsewhere, Roering and Ederhoff fled on foot and tried to evade police. Tracker dogs and a 911 call where a witness reported seeing them led the authorities to the two men. They were found hiding behind an air-conditioner under a deck. In the freezing cold, the men were arrested without incident. The two of them were charged in relation to Klinefelter's murder. However, Thomas would never face any charges despite being the one who pulled the trigger.
How Did Thomas Kantor Die?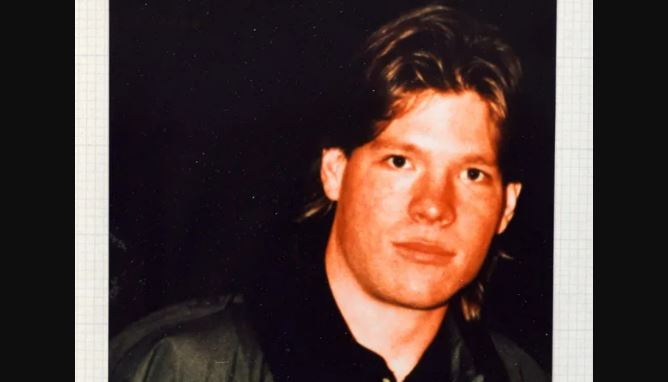 Thomas was stopped by a Benton County Deputy Nancy Wiggin while he was driving around Doug's car with Doug still in the boot. Thomas got out with a gun in his hand. The deputy warned him to drop his gun, but Thomas walked towards her, threatening to kill her. When he didn't stop after repeated warnings, the deputy shot him once, killing him. In a later interview, the deputy went on to say, "I was hoping for a miracle that night so I wouldn't have to pull that trigger, but it didn't work out that way. I was going to end up getting shot. This isn't a job that I want to die for."
Where Are Michael Roering and Brian Ederhoff Now?
Both Michael Roering and Brian Ederhoff were charged with first-degree murder under a Minnesota law that allowed accomplices to be charged with the crime. They also faced a multitude of other charges. Michael was tried twice, both resulting in a mistrial. Following the mistrials, he pleaded guilty and was sentenced to 13 years in prison. Michael seems to have been released from prison since then but not a lot is known about his current whereabouts or what he does.
Ederhoff initially appealed the charges of kidnapping, burglary, assault, and theft against him. While a lower court initially dismissed these charges, the appeals court reversed the dismissal in April 1997. Ederhoff then pleaded guilty and received a 36-year sentence. His sentence was reduced to 19 and a half years after Michael's sentence was finalized. He spent over 13 years in prison and was released in 2009.
After his release, Ederhoff stated that he had a difficult time making a life for himself, given his past. But that changed soon after. As per a report from 2016, Ederhoff landed a job with a road construction company and was also part of a band. About prison, he said, "I'm not going back to prison. I'm just not. It's not a life for anybody. There's a better life out there for people. If people could only understand that." From what we can tell, Ederhoff still seems to live in Minnesota.
Read More: How Did John Hillrich Die?