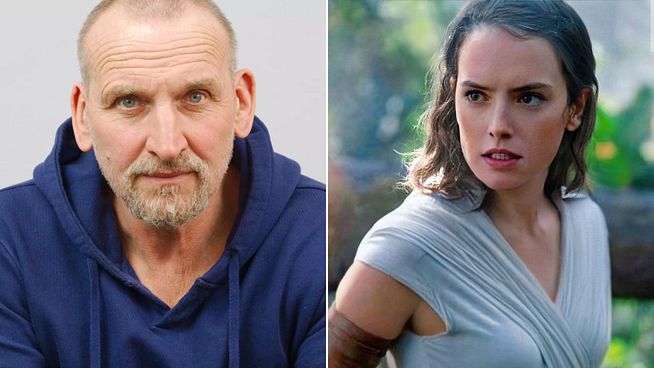 Bafta Award nominee Christopher Eccleston is the latest to join the cast of "Young Woman and the Sea," the biographical drama about Gertrude Trudy Ederle, the first woman to swim across Disney+'s UK channel.
We will watch Daisy Ridley in the role of Gertrude Ederle in the movie that will be directed by Joachim Rønning, who has also directed films such as "Pirates of the Caribbean: Dead Men Tell No Tales" and "Maleficent: Mistress of Evil".
Based on Glenn Stout's book of the same name, the film chronicles Ederle's life as she tries to push her limits by winning an Olympic medal and swimming on some of the world's most famous channels. After winning a gold medal at the 1924 Olympics, Ederle first swam 22 miles from Battery Park in New York to Sandy Hook in New Jersey. This success earned him an unbreakable record for 81 years. In 1926, Ederle became the first woman to swim 21 miles of the English Channel, making her name go down in history forever.
Known as the ninth Doctor Who incarnation and receiving a BAFTA nomination for this role, Christopher Eccleston also has an International Emmy Award for Best Actor for the British anthology series "Accused." Other major roles in Eccleston's career include Matt Jamison in HBO's supernatural drama series "The Leftovers" and Malekith in "Thor: The Dark World." Having a prolific career in theater, the famous actor most recently played the lead role of Shakespeare's Macbeth in the Royal Shakespeare Company.
The cast of "Young Woman and the Sea" includes Eccleston and Ridley, as well as Tilda Cobham-Hervey (Hotel Mumbai) and Stephen Graham (The Irishman). The movie is currently under production.