Dean Fawcett's Murder: Where Are Paul Modrowski and Robert Faraci Now?
Investigation Discovery's 'Dead of Winter,' as the title suggests, examines the harrowing homicide matters that came to a head in unrelenting cold conditions, leaving the remains of the victims frozen in eerie silence. From the icy wilderness to snowy ranges, people can uncover a body anywhere at any time. Then, it's up to the officers and their evidential-based work to bring the case to a satisfactory close. Thus, of course, its episode entitled 'Last Christmas,' reviewing the murder of Dean Fawcett, is no different. So now that it's been a while since the tragic incident, let's find out all the details of the same!
How Did Dean Fawcett Die?
At the age of 22, Dean Charles Fawcett was a happy resident in La Grange, a sleepy village in Cook County, Illinois. To secure some financial stability, though, he reportedly started to lay the foundation for a massive check-writing scam by opening a checking account at a bank in Berwyn. On December 1, 1992, Dean began the record with a $100 deposit, but from December 22 through December 27, Dean moved to a spree and wrote over 40 bad checks under the same. He was often accompanied by friends and acquaintances when he actively used them, all of whom benefited from the hustle.
Unfortunately, the next day, on December 28, 1992, Dean vanished, never to be seen alive again. He was quickly reported missing but to no avail. It was almost 3 weeks later that a woman and her daughter walking near the railroad tracks beside their house in Barrington noticed a human body in the snow along the trails. The officials were immediately summoned, and that's when they marked that the remains were already frozen, with the left arm, right hand, and head decapitated and missing. There were no IDs on him, but DNA and clothes confirmed that the shot to death victim was Dean Fawcett.
Who Killed Dean Fawcett?
The investigations into Dean Fawcett's murder began on January 18, 1993, itself, especially as the detectives recovered a note from his clothing with two phone numbers. These digits led authorities to Robert Faraci, his wife Rose Faraci, Paul Modrowski, and most importantly, Nadine Lenarczak, all of whom helped Dean with the check-writing scam. According to Nadine's statements, they were together on December 27 and had spent the better part of the evening in her motel room after purchasing goods with the bad checks. That's when she'd warned Dean that he could get in trouble.
Dean told the group that he intended to move to California soon after and that if he did get caught, he would reveal the truth to the police. With that came further discussions, and Nadine inviting Robert Faraci to ensure the out-of-state travel so they wouldn't be implicated. The following morning, Nadine testified, she got a call from Dean insisting that his wallet, ID, and checkbook were missing and that he suspected Robert and Paul Modrowski for the theft. She also stated that Faucett told her that the two men were to come over to the hotel to pick him up. Nadine picked Dean up, brought him back to her room.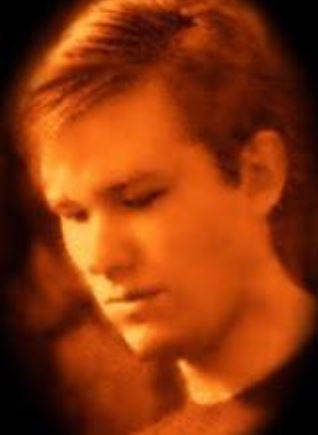 Nadine further stated that Dean tried to reach Robert over call and when she and Dean were about to leave, Robert and Paul came over, and they got into a verbal argument. Nadine last saw Dean alive when he was being forced into Robert's car by Paul. It turned out that the two men and the former's wife had migrated to Clearwater, Florida, for nearly 3 months before returning to Illinois.
On April 22, 1993, Robert was arrested in connection to the offense, and he confessed that Paul was the one who killed their friend. He said that he could only watch as Paul shot Dean in a remote field before the butchering; otherwise, he'd be slain as well. The motive, Robert claimed, was Paul's worry over Dean going to the police. It later came to light that they'd discussed the murder on December 23.
Where Are Paul Modrowski and Robert Faraci Now?
Robert Faraci was acquitted of first-degree murder when he stood trial in 1995. However, this came even after his wife admitted that she'd lied about the beheading plans at her husband's behest, and he revealed that instead of the 50 yards he'd originally claimed, he was only 7 to 10 feet away when Paul shot Dean execution-style. Another friend took to the stands to state that Robert, not Paul, wanted to kill their mutual acquaintance. Yet, as his testimony conflicted with his previous remarks, the friend's claims were dismissed. Since then, Robert favors leading his life away from the limelight.
As for Paul Modrowski, having been arrested on April 28, 1993, he stood a separate trial in 1995 as well. Even though he'd been diagnosed with mild autism, it was not revealed to the jury. Thus, his perpetual awkward body language, lack of eye contact, and aloofness, combined with the evidence and lack of remorse, were reportedly determined to be guilt. Paul was liable for Dean's murder, as declared by the authorities before they sentenced him to life in prison without the possibility of parole on April 27, 1995. From 2009-2015, Paul produced a blog named Paul Modrowski – On the Inside.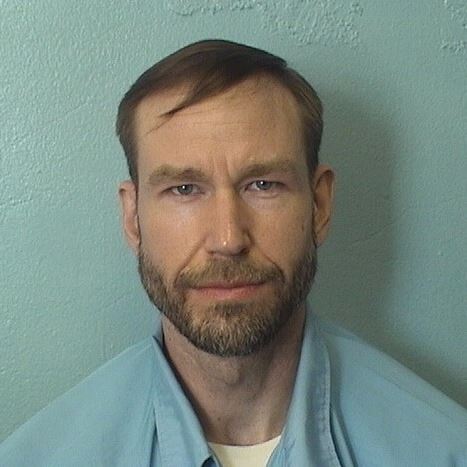 Since then, Paul has exhausted every imaginable set of appeals. In 2000, the Illinois Supreme Court refused to hear his motions, citing poor lawyer representation at trial, and a federal appeals court dismissed his filings in 2003. Moreover, after five failed clemency petitions, he has now placed a sixth with the Governor of Illinois, requesting further DNA testing. Still, to this day, 46-year-old Paul Modrowski remains convicted and incarcerated at the maximum-security Stateville Correctional Center in Crest Hill.
Read More: Shawn Williams' Murder: Is Karl Myers Dead or Alive?