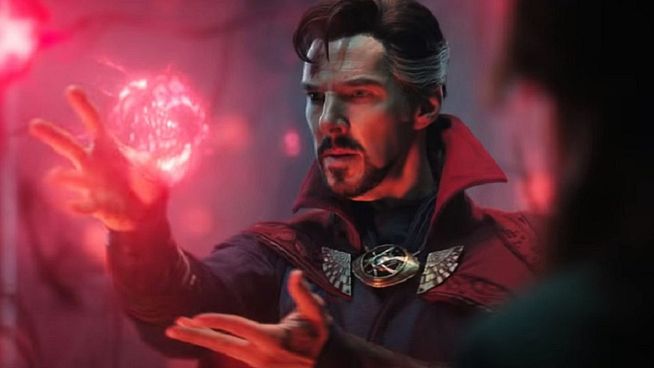 The movie "Doctor Strange in the Multiverse of Madness", which was released last Friday, was watched by 616 thousand 854 spectators in the first weekend and became the best opening foreign film of the year. Among all films, it came right after "Bergen" and ranked as the second best opening film. It also became the sixth best opening foreign film of all time.
At the weekend when the other productions in the vision were under the influence of "Doctor Strange", the animated movie "Who Said We Are Bad?" "Sonic the Hedgehog 2" took the second place with 34 thousand 366 spectators, while "Hedgehog Sonic 2" took the third place with 23 thousand 792 people.
"Fantastic Beasts: Dumbledore's Secrets," the third sequel to the "Fantastic Beasts" franchise, is in fourth place at the box office. The movie was watched by 15,880 people. In the last place of the top five list, there is the local horror movie "Zebun" with 13 thousand 221 people.
Here are the 10 most watched films of the week of May 6 – 8 and the number of audiences on the weekend:
Doctor Strange in Multiverse Madness

616,854

Who Said We Are Bad 34,366
Sonic the Hedgehog 2 23,792
Fantastic Beasts: Dumbledore's Secrets 15,880
Zebun 13,221
Representative from Erzurum 11,989
If You Summon Love, It Will Come 7,721
Head to Caravan 5.048
Brave Firefighter 4,848
Bergen 3,606