False Positive Ending, Explained
Directed by John Lee ('Pee-wee's Big Holiday'), 'False Positive' is a psychological horror film that tells the story of Lucia "Lucy" Martin (Ilana Glazer). She and her husband Adrian (Justin Theroux) are an urban millennial couple. They are trying to have a child for the past two years without much success. Adrian suggests that they should visit his erstwhile teacher Dr. John Hindle (Pierce Brosnan), who is apparently one of the best fertility doctors in the world. Shortly after Lucy undergoes artificial insemination, she discovers that she is pregnant.
However, she soon starts having terrifying dreams and hallucinations and comes to believe that Hindle has done something to her, and Adrian is in on it. 'False Positive' is reportedly a modern rendition of Roman Polanski's 1968 film 'Rosemary's Baby,' which is based on Ira Levin's 1967 namesake novel. Here is everything you need to know about the 'False Positive' ending. SPOILERS AHEAD.
False Positive Plot Synopsis
After exhausting almost all the options of naturally getting pregnant, Lucy reluctantly visits Hindle's facility with Adrian. Hindle promises her that he will give her "the best possible chance of getting pregnant." After performing some tests, Hindle declares that the issue is the low hCG levels in Lucy's body and suggests appropriate treatment. Lucy has a hard time believing that the issue has been solved this easily. She undergoes the artificial insemination process and finds out shortly after that she is pregnant. She and Adrian try to come up with names for the baby. They decide that if it's a girl, they will name her Wendy, after her late mother, and if it's a boy, they will name him after Adrian.
During an ultrasound scan, Lucy discovers that she is carrying twin boys and a girl singlet. Hindle tells her that there is a significant chance that she might suffer a miscarriage in the future and suggests selective reduction, in which she and Adrian have to choose between the twins and the girl singlet. He further suggests that they should pick the twins as they are healthier. Later, Lucy and Adrian have a heated argument. He seems to agree with Hindle, while Lucy wants to keep Wendy alive. Ultimately, Adrian seemingly agrees with Lucy's decision to save Wendy.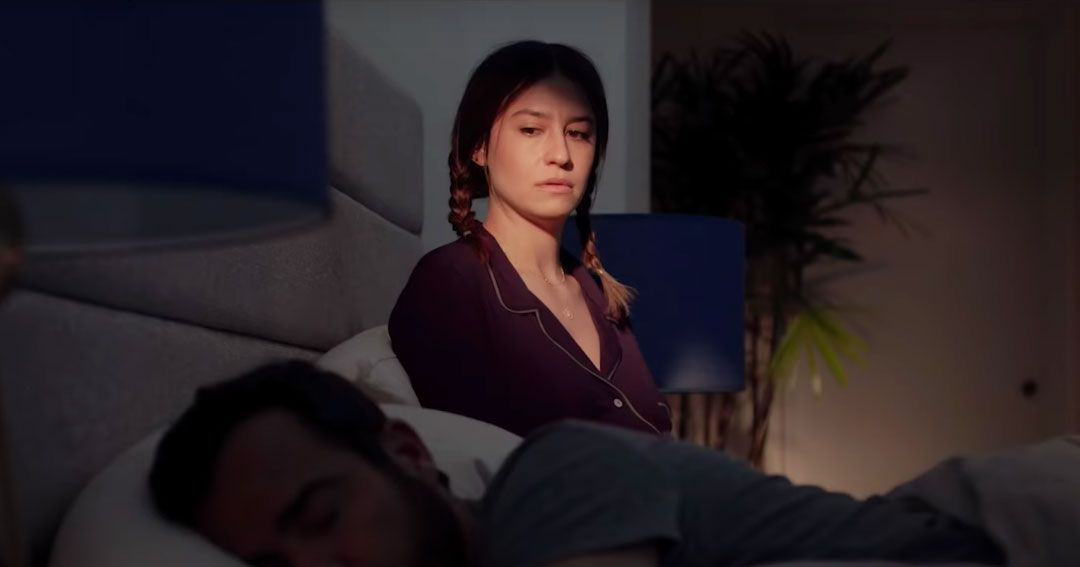 Lucy subsequently starts having these disturbing dreams and hallucinations and oftentimes finds herself losing the grasp on reality. She thinks that Hindle has done something to her, and Adrian knows about it. As her behavior becomes more and more erratic and unpredictable, the number of people she can trust rapidly diminishes. Meanwhile, her work life suffers as well. She seems to be the only woman working at the New York-based ad agency. The initial promises of extra responsibilities and raise in salary vanish as she starts showing signs of pregnancy.
Deciding that she needs to make drastic changes in her life, she quits her job and replaces Hindle with a midwife, Grace Singleton (Zainab Jah). But the incessant feeling of dread continues to persist within her as her mental health worsens. When she finally gives birth, it's the twins who come out healthy.
False Positive Ending: Is Wendy Dead or Alive?
Yes, Wendy is likely dead. The film opens with the scenes after the climax, depicting a bloodied Lucy walking with a package in her hand. Back at the apartment she shares with Adrian, she has another hallucination in which she sees herself throwing the twins out the window. The film makes multiple references to Peter Pan. In her hallucination, Lucy sees the twins flying away like Pan after she lets go of them. When Adrian returns, she rightfully accuses him of colluding with Hindle to ensure that the twins will survive. In one of the most memorable scenes of the film, she takes the twins from the cradle and hands them over to Adrian before demanding that he leaves, effectively severing her bonds of motherhood with the boys.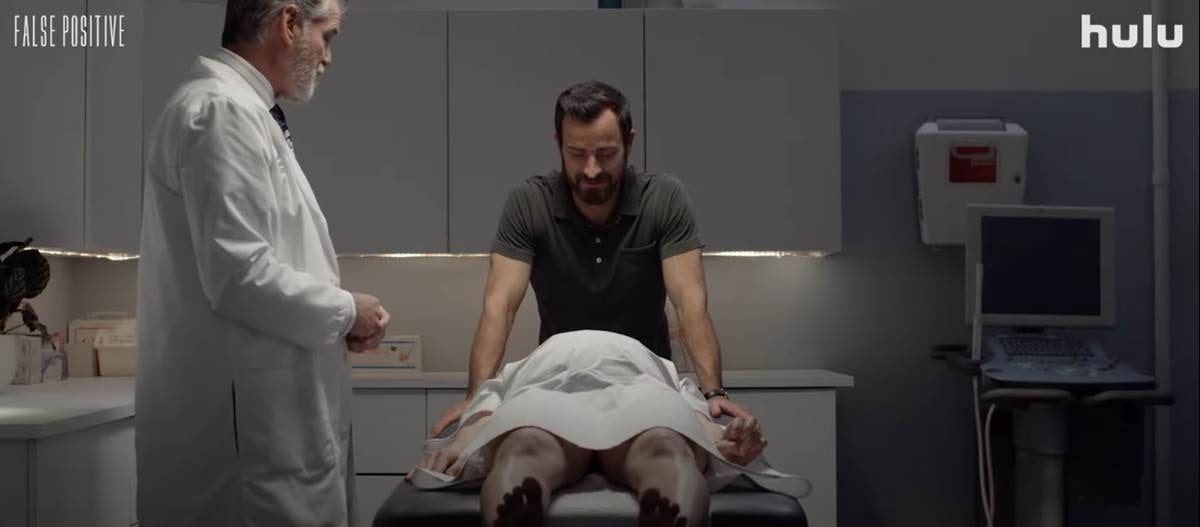 In the final scene, Lucy takes Wendy's underdeveloped fetus and tries to feed it her breast milk. The movie ends with the fetus suddenly moving. This is likely another of the hallucinations that have plagued her since she became pregnant. She desperately wanted to be the mother of a baby girl and form that unique mother-daughter bond she had experienced with her own mother. But that possibility was wrenched away from her when the men making decisions in her life chose not to save Wendy because they thought she was weak.
Why Does Lucy Accuses Hindle of Rape?
After giving birth to the twins, Lucy revisits Hindle's clinic and learns from Nurse Dawn (Gretchen Mol) that Adrian is going to work with Hindle, something that Adrian didn't tell her. Dawn realizes this and remarks that she thought Lucy and Adrian were closer. Later, while confronting Hindle, Lucy discovers that he secretly impregnated her with his sperms. This leads her to accuse him of rape. He violated her trust and implanted his seeds in her womb without her consent. Along with her husband, he convinced her that it was the female singlet that they saved.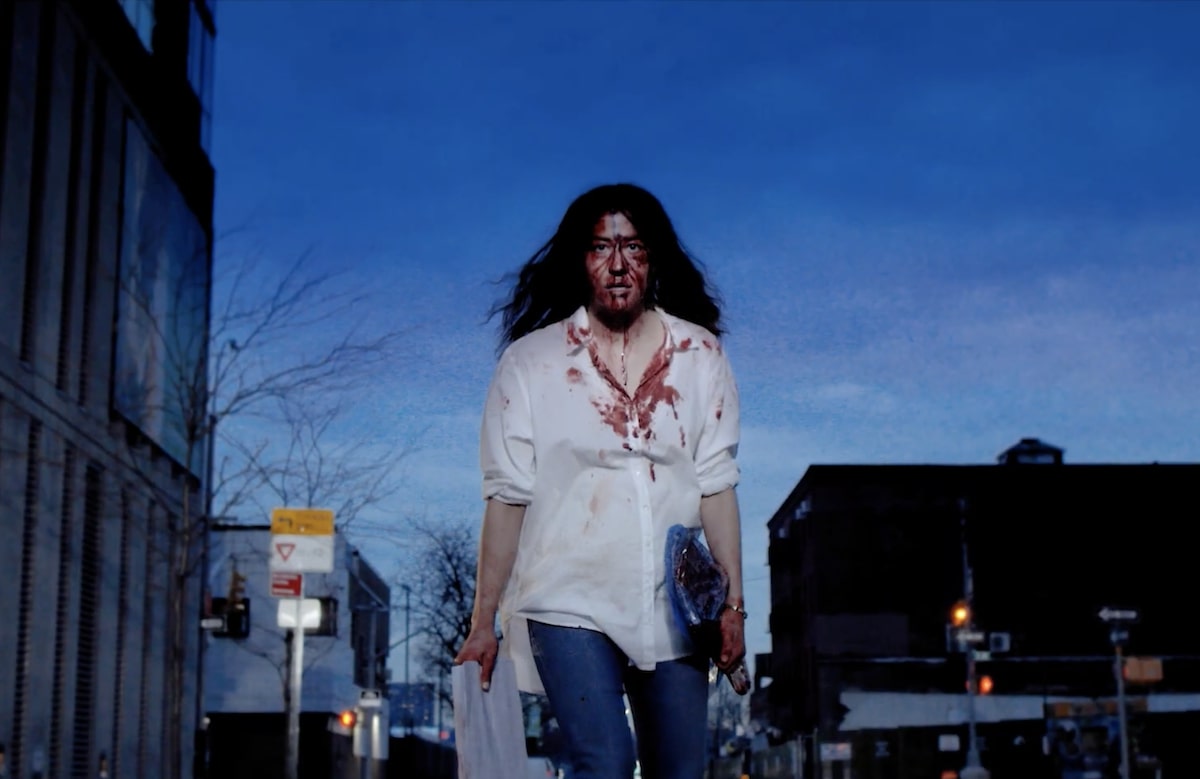 Hindle also instigates the violence that inevitably happens. Having already gotten what he wanted from her, he decides not to let her leave. But fortunately for Lucy, her instincts kick in, and she is able to defend herself against both Hindle and Dawn. The latter gets injected with the same red liquid that Hindle was going to use on Lucy and likely dies. As for Hindle, although Lucy lets him live, he is all but done as a doctor. Lucy has destroyed all the sperm samples, ensuring that there will be no more victims in the future.
Read More: Best Horror Thriller Films of All Time