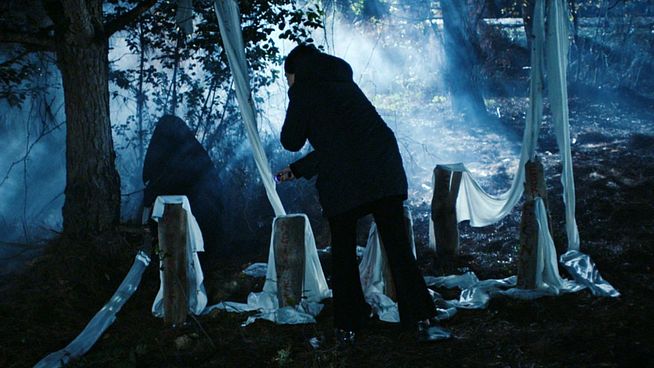 Yunus Şevik, who also signed the 2019 movie "Kulyas: The Price of Curse", sits in the director's chair; "Horror Calendar", which won the "Best Horror Film" at the Awesome Film Festival in California, USA, and the honorable mention at the Hollywood New Directors Festival in Los Angeles, is getting ready to meet with its audience in movie theaters on Friday, May 13.
Pushing the limits of emotion of the audience with nearly 25 horror scenes, the movie's premiere held on May 5 saw the audience leaving the movie unfinished out of fear. The words of an audience who came out of the movie, "I didn't expect such a movie, I don't have the joy of living," left their mark on the premiere.
The screenplay of the film, which differs by not basing its horror elements on supernatural beings such as jinn, was written by Esma Şevik. The film tells the story of Hülya, who grew up with no one and her biggest dream is to become an actress one day. Nevin Efe in the lead roles in the movie, Melisa Seda and Zafer Kora.
The lead role that Hülya is waiting for comes one day, but she does not know that she will not play the lead role, life will play with her cruelly. In his adventure that started with the unfortunate accident he encountered on his way to the movie set, this accident remains the most innocent event.
Hülya encounters events that she cannot understand on the night of the day she reaches her dreams. Who really is the man in your nightmares? What does her deceased family want from Hülya? He will find himself in the middle of a dead end while trying to solve many questions like this and many others that he does not know the answer to. As the boundaries between nightmares and hallucinations and reality are being pushed, events will take a mysterious turn. Faced with the facts that she cannot accept, Hülya's only dream is to escape from the labyrinth she has fallen into.