Is Daniel Toscan du Plantier Still Alive?
At the age of 39, French producer Sophie Toscan du Plantier was killed on December 23, 1996, right outside her holiday cottage near Schull, Ireland. Her case became nothing short of a media frenzy not only because of her profession but also because she was bludgeoned to death in an area with no other homicide cases in living memory. Thus, now, with the matter still being unsolved, Netflix's 'Sophie: A Murder in West Cork' looks into her life and the investigations into the same. And if you are interested in knowing more about her husband at the time, Daniel, we've got you covered.
Who Was Daniel Toscan du Plantier?
Born on April 7, 1941, in Chambéry, Daniel Toscan du Plantier was a renowned French film producer, recognized as the heart of the country's cinema due to all his contributions. Having graduated from Institut d'Etudes Politiques in the 1960s, he became the advertising manager for the France Soir daily newspaper before rising up the ladder and serving as the Director-General of the Gaumont Film Company from 1975-1985. Subsequently, in 1988, the producer was appointed to be the President of Unifrance, an organization that promotes French television and movies to the rest of the world.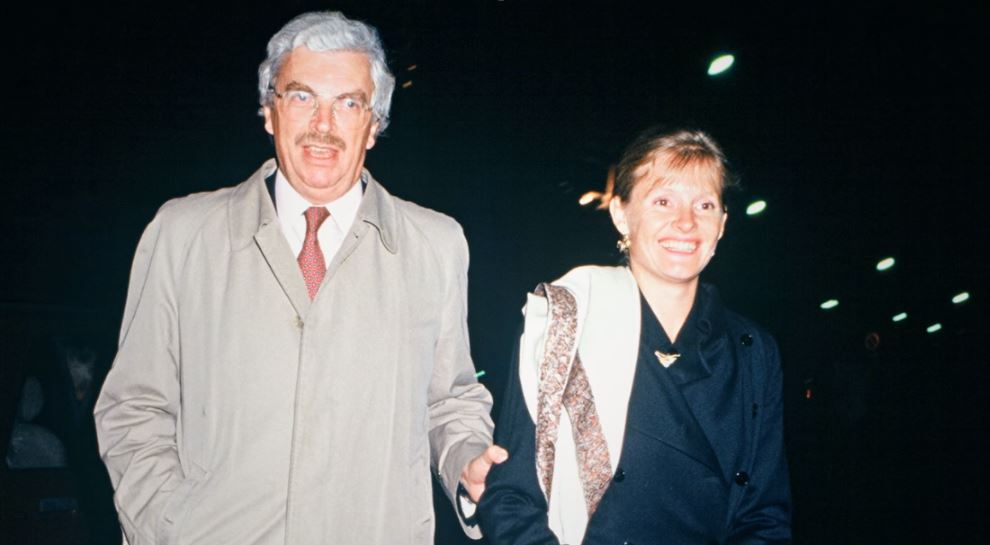 Although 16 years her senior, when Daniel met Sophie, they simply formed a connection. As per his accounts, they were mere colleagues at first, but once she left their work together around 1988, their relationship grew into something much more intimate. They began to share a life, and ultimately, a few years later, they tied the knot. The couple had their fair share of ups and downs, even separating for a short while. Yet, they re-bonded in 1993 and continued to exist glamorously within the entertainment industry until Sophie's untimely demise in 1996.
Due to the turbulent aspects involved in their alliance, the Irish authorities initially considered Daniel to be a suspect. But he had a concrete alibi and showed no signs of possibly hiring a hitman to kill his wife in Cork County, so he was cleared of any wrongdoings. One of the significant reasons the officials and the public were skeptical of him was that he refused to travel to Ireland to identify his wife and be interviewed by the Gardaí. Instead, Daniel shut himself away and did not entertain the media, the cops, or the speculations. He only spoke to family and friends.
Is Daniel Toscan du Plantier Dead or Alive?
With all that we've mentioned above, Daniel Toscan du Plantier did give a heart-breaking statement concerning his late third wife, their marriage, and the entire homicide case sometime later. Describing Sophie as "dynamic" and "impulsive," he said, "In effect, she was more than a tough character, with a strict moral code, who feared nothing…I have absolutely no idea as to the perpetrator of the crime and do not see any possible motive for such an act, other than it being an act of violence."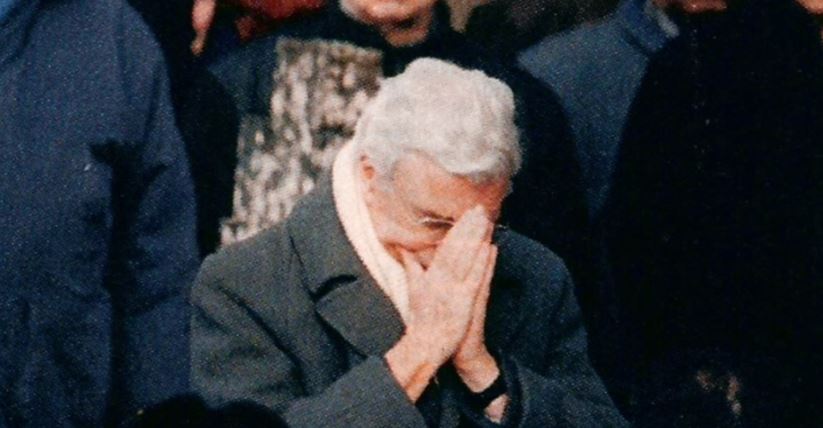 Daniel moved on to marry his fourth wife, Melita Nikolic, around two years later, in 1998, with whom he shared one son and one daughter. But alas, in February 2003, he suffered from a heart attack and sadly passed away. At the age of 61, Daniel was in Berlin, Germany at the time. Some of his most well-known financed movies include 'The Cook, the Thief, His Wife & Her Lover' (1989), 'Boris Godounov' (1989), 'Seven Sundays,' (1994), and 'The Marcorelle Affair (L'affaire Marcorelle)' (2000).
Read More: Where is Sophie Toscan du Plantier's Son Now?