Is Fear Street Part One: 1994 a True Story?
Directed by Leigh Janiak ('Honeymoon'), 'Fear Street Part One: 1994' is a slasher horror film and the first entry in the 'Fear Street' trilogy. The story takes place in 1994 in Shadyside, where murdering rampages happen regularly. Deena (Kiana Madeira), the protagonist of the film, is a native of Shadyside. She struggles to come to terms with her break-up with her girlfriend Sam (Olivia Scott Welch), who has recently moved to the neighboring town of Sunnyvale, where no violent crime has happened in the past three decades. Sam gets into an accident, after which she touches the bones of a long-dead witch with her bloodied hand and draws the latter's attention.
Soon, three murderers from Shadyside's gory history reappear in the town and target Sam, Deena, Deena's brother Josh, and their friends Simon and Kate. They realize that they must figure out why the witch is focused on them if they want to survive. If you are wondering whether there is any element of truth in what 'Fear Street Part One: 1994' depicts, here is what you need to know.
Is Fear Street Part One: 1994 Based on a True Story?
No, 'Fear Street Part One: 1994' is not based on a true story. The film has a witch exacting vengeance on her tormentors and their descendants from beyond the grave by possessing some people and killing others. The trilogy is the cinematic adaptation of the teen horror series 'Fear Street' by R. L. Stine. Since the first book's publication in 1989, Stine has written 50 other books of the original 'Fear Street' series. There are also several spin-off series, including 'New Fear Street,' 'Fear Street Seniors,' 'Fear Street Super Chiller,' and 'Ghosts of Fear Street.' A celebrated children's horror author, Stine has also written the 'Goosebumps,' 'The Nightmare Room,' 'Mostly Ghostly,' and 'Rotten School' series.
Kyle Killen originally developed the script of the first film. Janiak and her partner Phil Graziadei then became involved and introduced the changes they needed for this Netflix adaptation. This is not the first time an attempt has been made to adapt 'Fear Street.' Viacom Productions developed the pilot episode for a series titled 'Ghosts of Fear Street' in collaboration with Parachute Entertainment. On July 31, 1998, the episode was broadcast on ABC Television and garnered a poor response from the audience, and the rest of the series was never produced.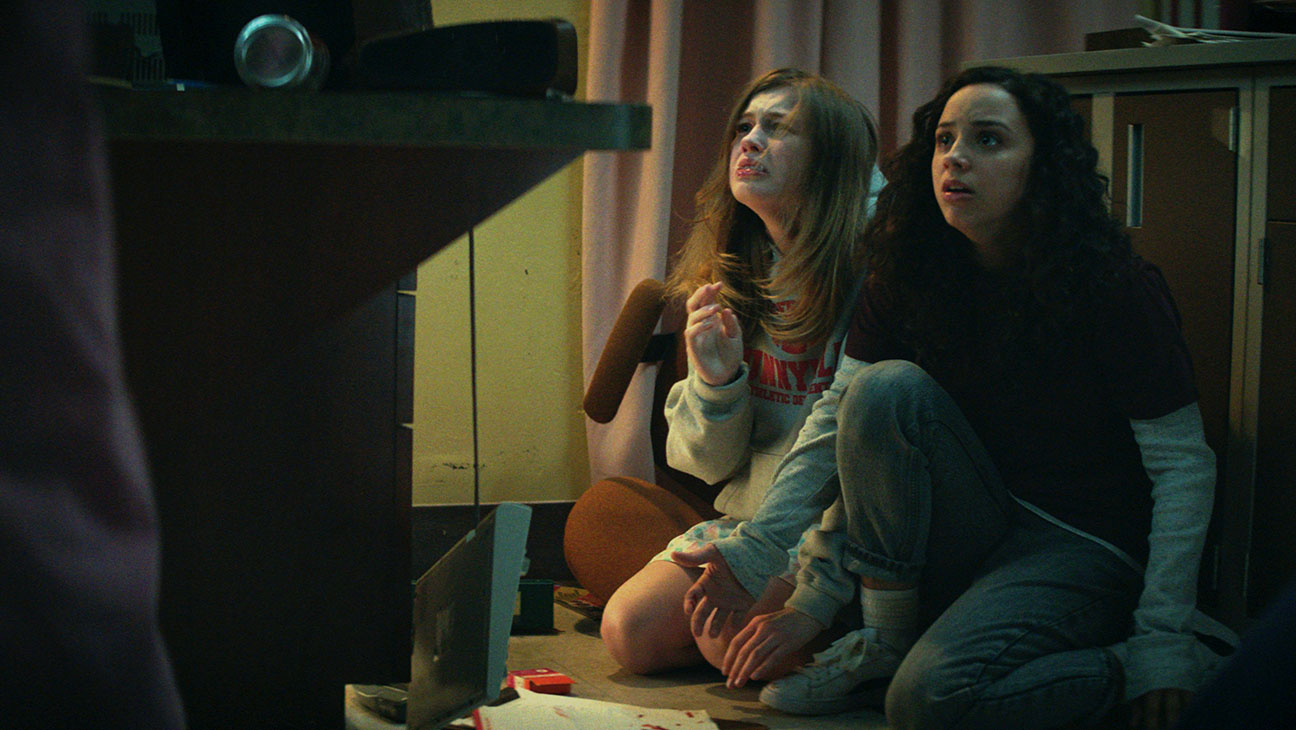 While Stine wrote the books for children, all three Netflix films received an "R" rating, and justifiably so. There is much blood, gore, and the deaths of attractive teenagers. 'Fear Street Part One: 1994' is a wonderful homage not only to the source material but also to the slasher films that came before it — from 'Friday the 13th' films to the 'Scream' movies. While the film proudly embraces its slasher credentials, there is an aspect of the film that is unique to the genre.
Most residents of Shadyside are working-class people. It is heavily hinted that they are forced to endure financial difficulties because of all the murders. In contrast, Sunnyvale is inhabited by wealthy and affluent residents. This dichotomy will probably be further explored in the sequels. Clearly, 'Fear Street Part One: 1994' is not based on a true story, but it's understandable if someone thinks it is.
Read More: Fear Street Part One: 1994 Ending, Explained