Is Haseen Dillruba a True Story?
'Haseen Dillruba' is an Indian murder mystery that puts a savage spin on domestic crime. A tumultuous marriage becomes the focal point of the story, with both husband and wife going to increasingly drastic lengths to save their relationship, if we can even call it that. Severed hands, explosions, and an elusive murder weapon bookend the chaotic love story that seems mostly too fantastic to be real. Could some of it be inspired by a true story though? Let's find out.
Is Haseen Dillruba Based on a True Story?
No, 'Haseen Dillruba' is not based on a true story. It takes inspiration from various sources and is a work of fiction by writer Kanika Dhillon, with additional input on dialogues by Ankana Joshi. The film's story is a kaleidoscope of themes that characterizes Bollywood films. The sinister aspects of the murder mystery are balanced by healthy doses of slapstick comedy hinging on stereotypical arranged marriages and romantic meet-cutes. However, the film's focal crime looms large in the background and takes inspiration from a few different sources.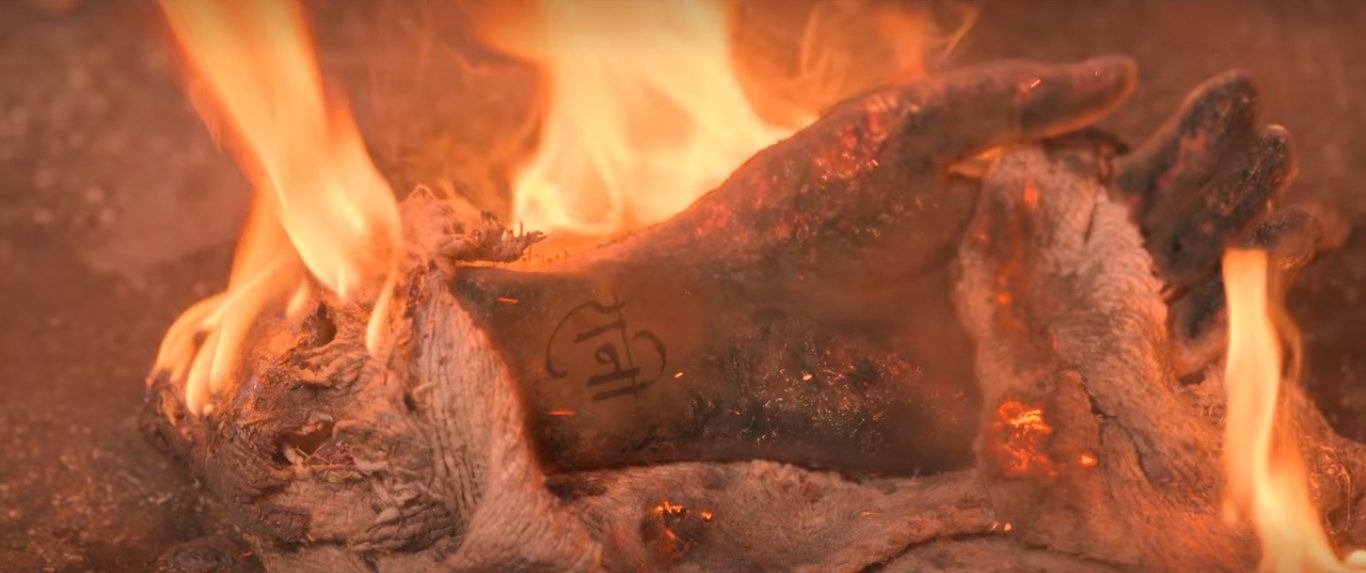 The murder mystery finds the victim's body completely decimated, save for a hand. Parts of the story about the victim's fate were allegedly inspired by an episode of the FOX police sitcom 'Brooklyn Nine-Nine.' The film also draws strongly from a short story by celebrated British author Roald Dahl titled 'Lamb to the Slaughter' and hinges much of its climax on a similar aspect of the crime. In the original short story, a recently widowed wife also attempts to prove her innocence in the case of her husband's murder, and has similarly solid alibis as the wife in 'Haseen Dillruba'. The elusive murder weapon is also inspired by Dahl's (fictional) short story.
We further see minor allusions to spy films as the grieving wife attempts to cheat on a lie detector test using a pin in her shoe. This trick has been seen in the Indian action thriller 'RAW,' and Steven Soderbergh's 'Ocean's 13' amongst many others. The film, in a very tongue-in-cheek way, confesses to its multiple sources of inspiration through the murder mystery novels that both the husband and wife keep reading and taking inspiration from.
'Haseen Dillruba,' though inspired by multiple sources, is stitched together by Dhillon, who has successfully brought together the varied stories and adapted them into an Indian context. The movie is a collage of romantic and mysterious fictional tales that form a colorful backdrop to the audacious murder mystery that remains at the core of the story.
Read More: Best Indian Movies of the 21st Century