Is Leonarda Cianciulli Dead or Alive?
A serial killer who used her victims to make soaps and teacakes seems like a plot too gruesome for real life. However, Leonarda Cianciulli was charged with the same when authorities found out that she murdered three women between 1939-1940. In a terrifying turn of events, Leonarda confessed to making human sacrifices to ensure her son's well-being. Investigation Discovery's 'Deadly Women: Evil Spirits' chronicles the horrifying crimes and shows how Leonarda was finally brought to justice. If you want to know more about this shocking case, we have got you covered.
Who Was Leonarda Cianciulli?
Leonarda had a difficult childhood, and reports stated that her mother emotionally abused her. She had already attempted suicide twice by the time she married Raffaele Pansardi in 1917. However, Raffaele was not accepted by Leonarda's family. The couple had to shuttle from place to place, and Leonarda was even arrested for fraud in 1927. Finally, the couple decided to settle down in Correggio, Reggio Emilia.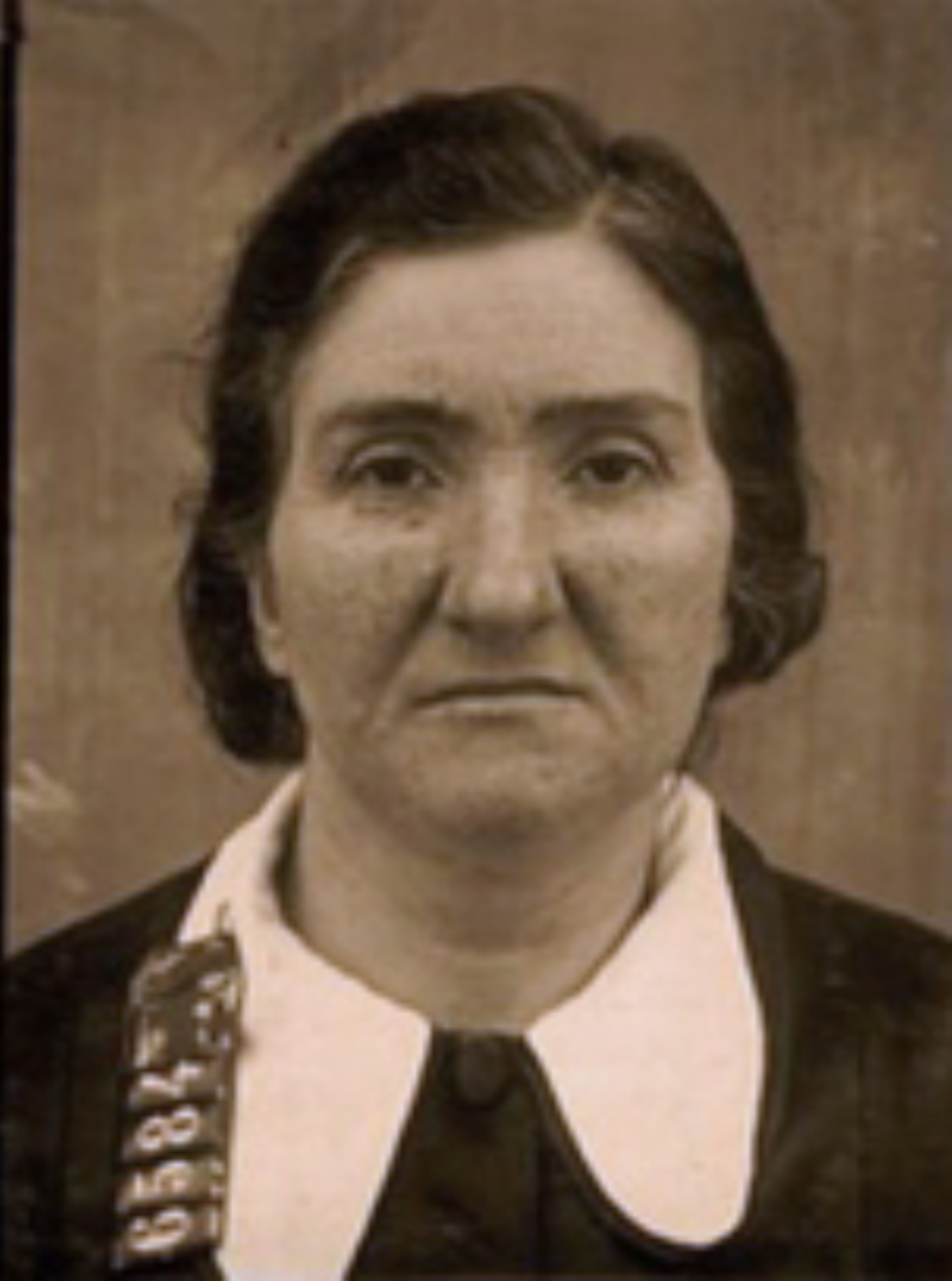 Even Leonarda's married life could not provide her any peace as she had seventeen pregnancies and ended up losing all children but four either from miscarriages or from her children dying when young. A mother who loses that many children will be extra protective of the surviving ones, and reports suggest her protectiveness led her to commit the heinous murders. After Leonarda learned that her eldest son would be fighting in World War II, she took it upon herself to ensure his safety and decided that the best course of action would be human sacrifices.
Leonarda was loved and respected in the community, and thus, no one suspected a thing when she began picking people from her neighbors in order to be sacrificed. Her modus operandi for all three murders were very similar. She persuaded each woman to go to a far-off place and also had them write letters in advance, which she could then mail to relatives. Once all preparations were done, she would kill them and turn their bodies into cakes or soaps.
The first two murders of Faustina Setti and Francesca Soavi went without a hitch, and she was able to turn their bodies into cakes which she even fed to her neighbors. Her third and final murder of Virginia Cacioppo, too, went the same way, and the victim was again turned into soap and cakes. However, the victim's sister had spotted Virginia meeting with Leonarda before the former's disappearance. Alarmed, she informed the police, who decided to check up on the matter. Initially, Leonarda denied being involved in the murder. However, when the police started suspecting her son, the protective mother had no choice but to confess.
Is Leonarda Cianciulli Dead or Alive?
As per the show, Leonarda seemed almost proud of the murders she committed. The police claimed that they did not notice a hint of regret or fear in her face. Once put on trial, she even corrected the prosecutor and gave him proper details about the murder. Once found guilty in 1946, Leonarda was awarded a 30-year prison sentence, after which she had to serve three years in a criminal asylum. She managed to complete her prison sentence but passed away on October 15, 1970, while being treated in the criminal asylum. The cause of her death was determined to be cerebral apoplexy.
Read More: Is Martin Roberts Missing or Found? Is He Dead or Alive?