Is Married to Medicine Scripted?
'Married to Medicine' on Bravo is a reality series that offers a peek into the lives of a few women from Atlanta who are medical professionals or significant others of those in the medical field. Much like most reality shows, the series packs ample drama between the women, who are usually seen partying or organizing get-togethers. If you follow the show, you would know that these events are frequently the settings where these women deal with their interpersonal issues. Supposed scandals come to light, threats are made, and arguments get extremely heated. Naturally, it makes one wonder whether or not the show is scripted. So, here is everything we've found that might help settle those doubts.
Is Married to Medicine Real or Scripted?
While 'Married to Medicine' has got many people questioning the show's authenticity, several cast members have spoken on various occasions and claimed that the show captures their lives honestly. In a conversation with E! News in October 2018, Mariah Huq said, "I think the fans have really connected with the cast's families because maybe we remind them of some of their own families. I think we have been very transparent. I also think people can relate to our ups and downs because they are very real situations."
Well, it is true that the show has documented the highs and lows of the cast members' personal lives. We have seen Quad Webb's rocky marriage with Dr. Gregory Lunceford play out on the show. Their divorce was ultimately finalized in October 2019. Dr. Jackie Walters's marriage also saw a turbulent time in 2017 after she learned that her husband Curtis had been unfaithful to her. None of these situations are what most of us would like to share with the world. But still, the cast members remained open to the viewers even through these difficult times.
Toya Bush-Harris and her husband had gone through some financial troubles, as was shown in the fourth season. However, the reality star did not regret sharing it on television. She said, "No one wants to have to share their financial issues, but again we realized that money is often a point of conflict in many marriages, so we decided to share our struggles." Therefore, instances like the ones discussed above further support Toya's statement: "We think that the audience has resonated with us so much because we have been so transparent with our real lives. We think people appreciate how honest we have been and that we are not going through any issues that the audience hasn't gone through too."
However, some viewers raised serious concerns about how Black women in the medical field have been represented in the show. In 2013, a then-student of Howard University College of Medicine, Olabola Awosika, initiated a petition calling for the show to be canceled. The petition deemed the series as problematic because it "heavily associates Black females in medicine with materialism, 'cat fights,' and unprofessionalism."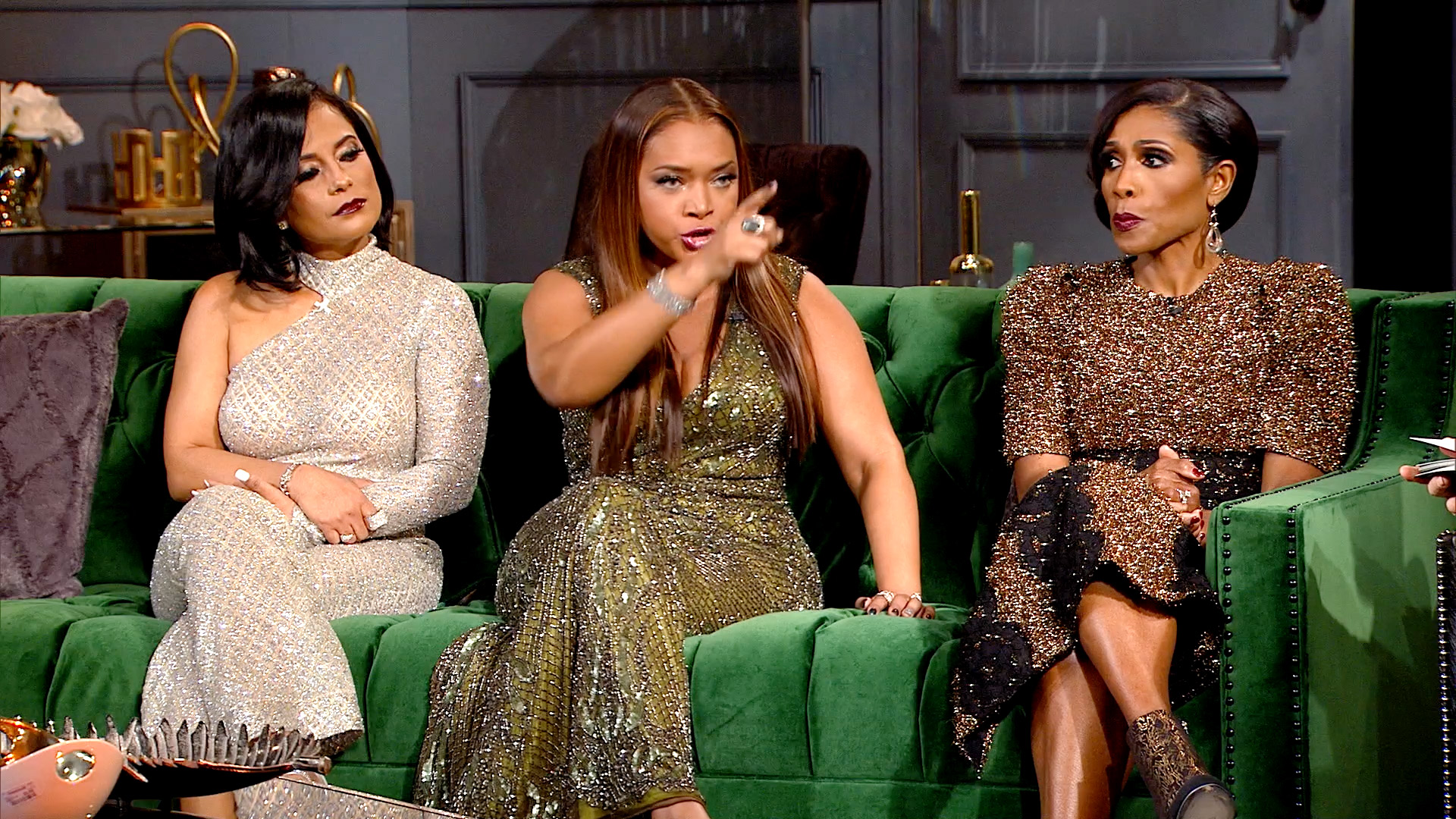 The petition further stated that the skewed depiction of Black female medical practitioners could potentially affect the future of the students since residency positions depended on the "social behavior of graduating medical students." Anyone who has caught a glimpse of the show would know that the onscreen behavior of the cast is far from impressive. So, it does raise a valid question. Do the cast members behave this way in real life, or are they playing things up for entertainment purposes?
However, in season 8, we see the Bravo series touching upon some real-world events beyond living rooms and party venues. In an interview in February 2021, Dr. Contessa Metcalfe pointed out that the show documented the impact of the pandemic in relation to the personal and professional lives of the cast members. It also covered the United States Civil Rights Movement of 2020.
In conclusion, one cannot be sure if the responses and reactions to situations are amped up for the show, but the life events are genuine. The cast members of 'Married to Medicine' take pride in laying out their lives in front of the audiences for this reality series.
Read More: Who is The Richest Married to Medicine Cast Member?