Is Smother Based on a True Story?
Directed by Dathaí Keane, 'Smother' is a thriller drama series that explores the tale of a woman who will go to any lengths to protect her family. Set in a small town on the wild coast of County Clare, Ireland, this domestic noir tale follows Val Ahern (Dervla Kirwan) on her brutal quest to uncover what truly happened to her husband Denis Ahern (Stuart Graham). After all, the morning following a seemingly pleasant family gathering, he suddenly turned up dead at the foot of a cliff near their home. With these aspects luring us to the story, let's find out if it's based on real events or not, shall we?
Is Smother Based on a True Story?
No, 'Smother' is not based on a true story. Although it seems realistic with its Agatha Christie-themed narrative, it is merely a fictional psychological mystery written by Kate O'Riordan ('Mr. Selfridge'). This RTÉ One program is produced by Treasure Entertainment in full collaboration with BBC Studios and delves deep into the harrowing secrets that a family keeps from each other. From complicated relationships with daughters, stepdaughters, and siblings to controlling behavior, this whodunit series reveals all before Val Ahern discovers who killed the man she'd been married to for 30 years.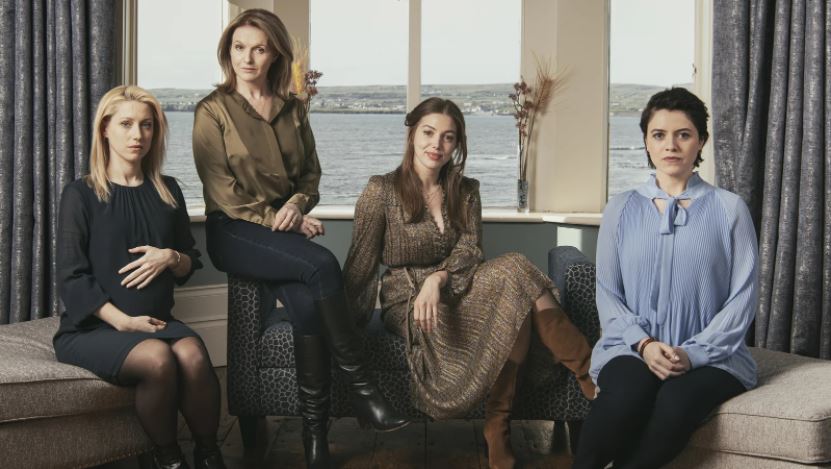 Within six episodes, this one-of-a-kind nail-biting show has Val reexamine the life she shared with the man she considered her one true love, how his behavior affected each member of their family, particularly her three girls, and the unraveling of why Dennis was actually murdered. 'Smother' is full of twists and turns at every step of the way, and despite the top suspects at different stages throughout the series, no one could guess the true killer and their baffling confession. In short, it is driven by an excellent mystery that even the actors could not help but be affected by.
However, we should mention that while 'Smother' was in active production in Lahinch, County Clare, in 2020, it did cause a few problems for Thomas Levin, who plays Carl Jensen. As posters of his face with the claim "Pedo" were pasted across the town for the show, along with free-hand graffiti of the same, Thomas often worried that the locals would think he's a real-life pedophile. Thus, of course, when filming of all such scenes concluded, he insisted that the props be withdrawn for good. "The subject matter is very uncomfortable," Thomas himself remarked. "It's just a horrible thing and it really provokes strong emotions."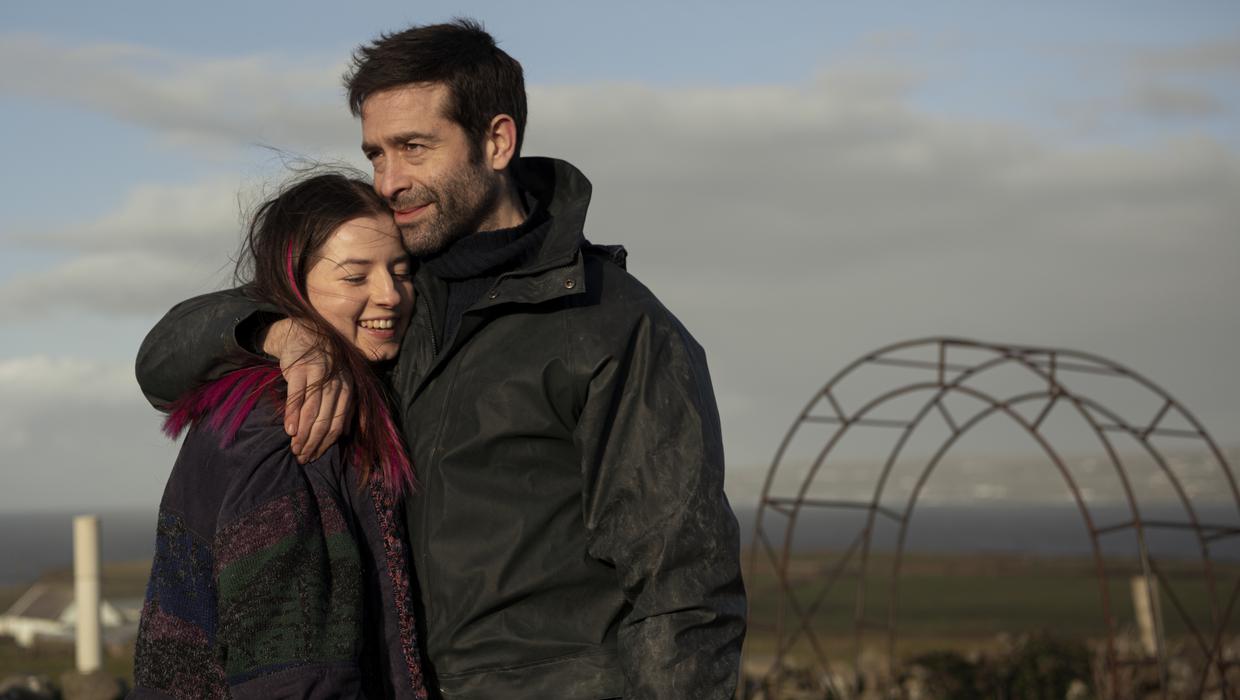 To be honest, he is right. Not only did his involvement in 'Smother' have a massive effect on the viewers, but the reaction of his on-screen daughter, Ingrid (Hazel Doupe), who stood by her father under such circumstances, along with the actual murder, led to a lot of reactions as well. Regrettably, we all have heard about, witnessed, or experienced, controlling relations, so with that being at the forefront of this thrilling drama, it resonates with many people while still highlighting how abuse and violence should never the answer. Love of any kind, 'Smother' exhibits, can help sometimes.