Is The Beast Must Die a True Story?
Developed by Gaby Chiappe, 'The Beast Must Die' is a British thriller drama series that follows Frances Cairnes, an ordinary woman whose life revolves around her 6-year-old boy. Although she has her own set of challenges, she finds strength in her son to cope with everything. Unfortunately, Frances's life takes a dark turn when her pillar of emotional support is taken away from her in a hit-and-run accident.
When law enforcement authorities fail to make any progress in the case, the grieving mother takes it upon herself to seek justice for her late son. The riveting story of loss, revenge, grief, and sorrow moved audiences worldwide, who may find themselves wondering whether the show is rooted in reality or is entirely fictional. Curious about the same, we took matters into our hands, and here's everything we could find.
Is The Beast Must Die Based on a True Story?
No, 'The Beast Must Die' is not based on a true story. It is an adaptation of the eponymous 1938 novel, written by Cecil Day-Lewis under the pseudonym of Nicholas Blake. Now, the mystery-crime thriller book revolves around a father who loses his son in a hit-and-run accident. However, as fans of the book may have already noticed, the Gaby Chiappe creation is not an accurate depiction of the events in the book.
While developing the novel for the screen, creator Gaby Chiappe has used creative license to the show's advantage and has conceived a far more intricate and captivating plot by introducing his own elements in the storyline. The most noteworthy difference that he has introduced is the gender reversal of the protagonist. Speaking about it and his excitement about the show, Nathaniel Parker, who essays the role of Blount, told BT TV, "I've always wanted to do this story, I've always thought it was the best plot I've ever read. It's the murkiest ending, it's the cleverest characters."
The actor further added, "We've updated it, we've relocated it, we've changed sexes, but I was gripped. It's always important to take a different look at things and we've got a fascinating three characters at the top of this. Jared, Cush and Billy, their characters are really powerful, each one of them and cast brilliantly." So, even though the series takes inspiration from Cecil Day-Lewis's novel, Chiappe deserves a lot of credit for the gripping plot.
The change of the protagonist's sex from a man to a woman enhances the emotional depth of the overall story. Because of it, the series can focus on the inner turmoil of a mother stuck in a dillemma, as seen on brilliant shows like 'The Undoing.' What also stands out in the show is the constant self-assurance that Frances Cairnes has to give herself. It seems as if the character is conflicted about exacting revenge. Although she desperately wishes to bring the man behind her son to justice, something in Frances is stopping her from stooping to the level of a killer.
However, despite her inner conflicts, she wishes to do whatever it takes to give her late son a twisted form of revenge cloaked as justice. Frances is ready to go to any lengths, even if it means fighting the voice inside her head all her life, taunting her for keeping all her moral and ethical values aside. 'The Beast Must Die' is not unique in this aspect from several films and shows that delve deeper into the consuming emotion of vengeance fueled by hate. Some names that immediately spring to mind include 'Every Breath You Take,' 'Ophelia,' 'Ray,' and 'Lust: A Seven Deadly Sins Story.' Another crucial aspect of the series, as mentioned above, is motherhood and grief.
Losing one's child is the worst experience a parent can probably go through. Unfortunately, it's a dark reality for millions of mothers around the world who have to deal with the horrific truth that their children will never return to them. Since it is such a moving and traumatizing human emotion, it is not surprising that there have been innumerable examples in popular culture where writers and filmmakers have looked into it. 'Mare of Easttown' and 'The Drowning' specifically look into the desperation of a mother who is separated forever from her child.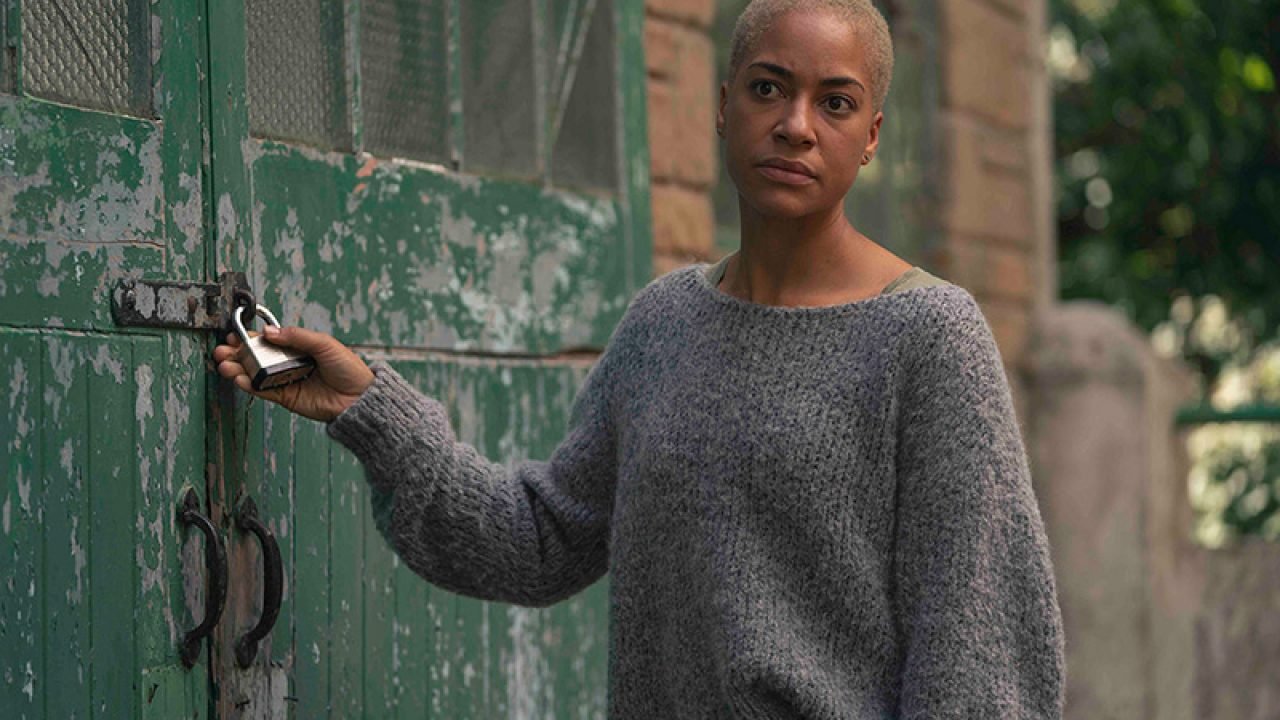 Like 'The Beast Must Die,' the aforementioned shows introduce viewers to the horrors of losing someone young, an emotional tragedy that is sadly prevalent in our world. Reflecting upon it, Cush Jumbo, who plays the role of Frances Cairnes, confessed to the Sunday Post, "I've had grief in my life, I've lost people young in my life." Although 'The Beast Must Die' revolves around everyday human experiences and emotions that many of us experience in our lives, the story only draws inspiration from such unforeseen incidences, and the characters that we watch on screen are not based on anyone in particular.
Read More: Where is The Beast Must Die Filmed?