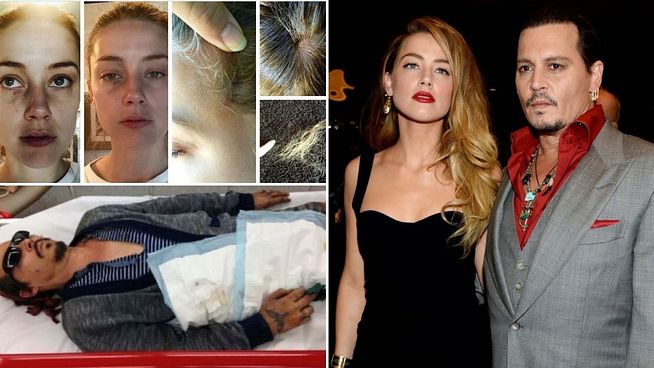 Even if you don't follow the Johnny Depp and Amber Heard case privately, you may have come across photos and videos in courtrooms recently, and various opinions and debates on the subject on social media, so you may be wondering what's going on.
In the case that is currently being heard, there are too many details and it is very difficult to follow the events, since many events that have happened since the first day of the relationship between the two are discussed again. We wanted to discuss this scandal-filled relationship for those who are curious and lost themselves amongst countless news, comments and social media posts, and to summarize all the events reflected in the media chronologically.
The lawsuit, which has been going on for a few weeks and will continue from May 16 after a short break, is a defamation lawsuit. Johnny Depp filed this lawsuit alleging that his career was damaged because of the slander Amber Heard made against him.
In the case, all the events in the couple's relationship came to the fore again because for Depp to win, the jury had to firmly believe Heard was slandering. Depp loses the case if the jurors believe even one of Heard's numerous charges.
In this case, Depp seems to have taken a big risk. Either he's really completely innocent and wants to prove it, or he just wanted everything to be revealed in front of the public. There's a lot of support for Johnny Depp right now from fans, and there's a general feeling that Amber Heard is a liar. This shows that whatever the outcome of the case, Johnny Depp will be acquitted in the eyes of his fan base.
Those who wonder what happened and how things got to this point before the duo went back to the courtrooms can read this dossier in which we dived deep into the relationship between Johnny Depp and Amber Heard…