Netflix let loose the last trailer for Volume 3 of Love, Death + Robotics ahead of its release tomorrow. The trailer provides us a peek at the 9 brand-new episodes of the anthological series 3rd volume while likewise making an unexpected tribute to British thinker Alan Watts.
As anticipated, the last trailer for Volume 3 of Love, Death + Robotics highlights the various animation methods utilized by the teams of the 9 brand-new stories. Developed by Tim Miller and David Fincher, Love, Death + Robotics welcomes groups of artists and film writers to produce short stories about great discoveries, remote corners of the galaxy, or surreal occasions. So naturally, that results in a substantial variation both in stories and in art instructions, making each episode of Love, Death + Robotics a self-contained phenomenon.
In Volume 3, we'll have ultra-realistic 3D stories such as Jibaro, a story about a siren who stops working to appeal a deaf warrior. We'll likewise have totally 2D episodes such as The Really Pulse Of The Maker, in which an astronaut should drag the body of her co-pilot while under the impact of hallucinogenic drugs. Volume 3 of Love, Death + Robotics will likewise have actually an episode directed by David Fincher, in which a group of sailors fights a highly-intelligent sea beast. There's something for everybody, and Volume 3 guarantees to include a few of the most innovative stories the series had the enjoyment to provide.
The brand-new trailer likewise has an unexpected nod to Watts, a scholar popular for making asian viewpoint more understood in the Occident. While we see all the sensational pictures of the 9 stories of Volume 3, we hear Watt's iconic "The Dream of Life" speech. In the speech, Watts protects the concept that we must all accept our presence and rejoice in belonging to this world. It's a stunning speech that welcomes us to accept today and do the most with our lives, and it's amazing to see it associated to Love, Death + Robotics.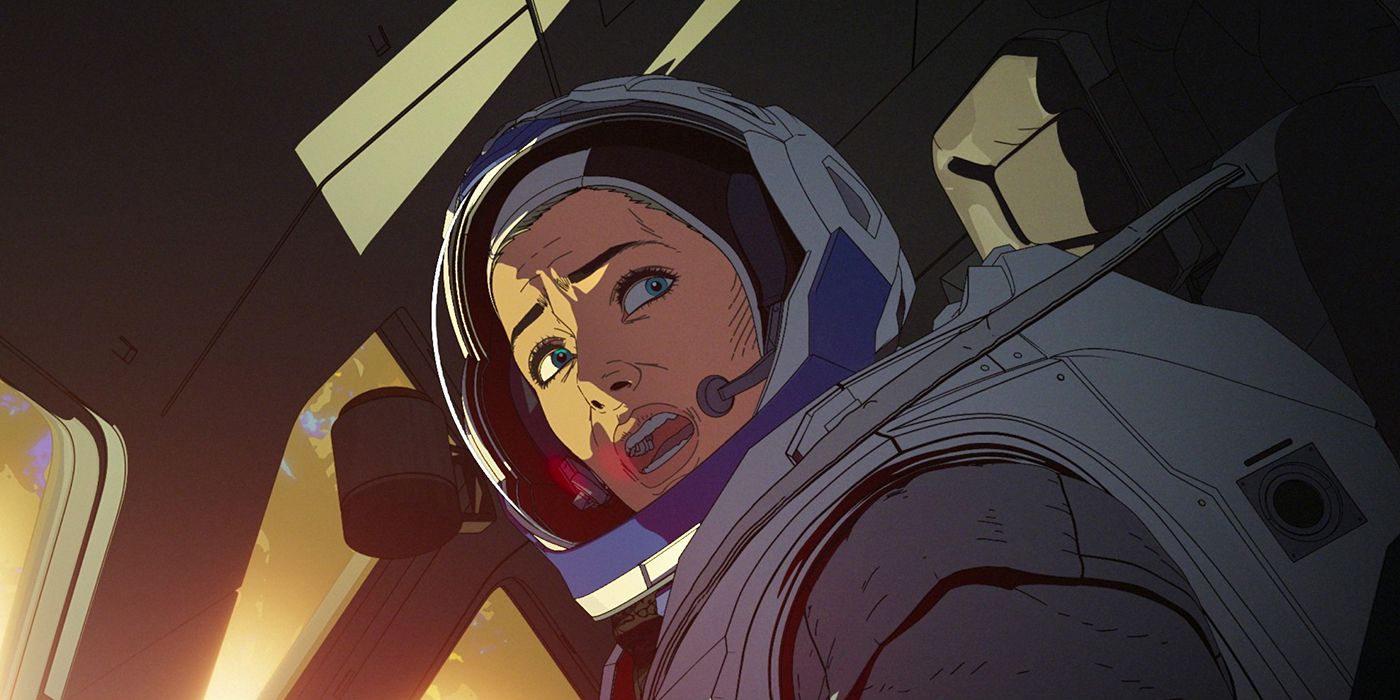 Volume 3 of Love, Death + Robotics voice cast consists of Rosario Dawson, Joe Manganiello, Christian Serratos, Jai Courtney, Mackenzie Davis, Joel McHale, Seth Green, and Gabriel Luna. The very first episode of Volume 3 was launched the other day by Netflix and is complimentary to watch.
Volume 3 of Love, Death + Robotics debuts on Netflix on Might 20. Take a look at the brand-new trailer listed below:
Here's the summary for the 3rd volume of Love, Death + Robotics:
Emmy-winning animated anthology Love, Death + Robotics returns with a 3rd volume executive produced by Tim Miller (Deadpool, Terminator: Dark Fate) and David Fincher (MIndhunter, Mank). Horror, creativity and appeal integrate in brand-new episodes which extend from revealing an ancient evil to a comical armageddon, informing stunning short stories of dream, scary and science-fiction with hallmark wit and visual innovation.