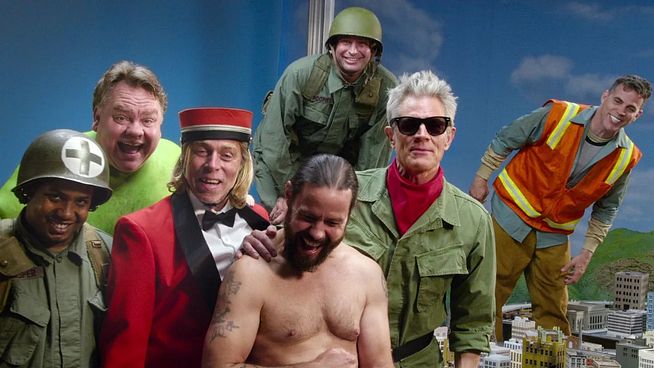 "Jackass" returns to the small screen after the immense popularity of "Jackass Forever" with a new lineup from the original creators at Paramount+. "Based on the success of Jackass Forever, we're working with creators to continue the partnership with a new series and bring even more ridiculous antics directly to Paramount+," Paramount Global CEO Bob Bakish said during the company's first quarter statement on Tuesday. said.
Jackass Forever, the fourth installment in the long-running franchise, made a better-than-expected $23.5 million entry at the top of the domestic box office in February. The film featured classic actors such as Johnny Knoxville, Steve-O, Chris Pontius, Dave England, Wee Man, Danger Ehren, and Preston Lacy, as well as several new faces such as Rachel Wolfson, Sean Poopies McInerney, and Jasper Dolphin.
The original "Jackass" series caused a sensation on MTV for three mini-seasons in the 2000-2001 calendar, spawning several spin-off series (including "Wildboyz" and "Viva La Bam") and a movie franchise adjoining the main four. "This could have ended big and bad," said "Jackass" leader Johnny Knoxville, after a bull was dealt a frightening blow during the filming of "Forever." Or worse. I've done enough. I have nothing to prove. I have children to raise. That's the most important thing."
The movie Jackass 4.5, which consists of extra footage shot during the production of Jackass Forever, is scheduled to be released on Netflix on May 20.