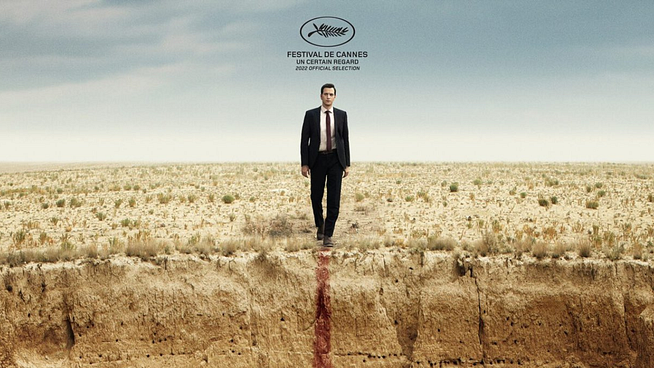 Emin Alper's fourth feature film "Burning Days", who has produced successful films such as "Beyond the Hill", "Blockade" and "Sisters", as well as BluTV's popular series "Alef", is 75. It will be screened in the Un Certain Regard section of the Cannes Film Festival.
The first official poster of the film, which is a co-production between Turkey-France-Germany-Netherlands-Greece-Croatia, was shared today. Selahattin Paşalı and Ekin Koç play the leading roles in the movie, whose script was written by Emin Alper. also in the cast of the movie Erol Babaoglu, Erdem Senocak, Selin Yeninci, Sinan Demirer, Nizam Namidar, Ali Seçkiner Buyer and Eylül Ersöz.
The plot of the movie is briefly as follows: Emre, who is a new prosecutor, is assigned to the town of Balkaya. Trying to do his job with great seriousness, Emre is greeted with respect by Mayor Selim Bey and the townspeople. The use of groundwater is banned by environmental committees and courts, creating a serious problem in the town. Selim Bey tries to realize his big project that will connect the underground waters to the town with big pipes. However, Selim faces serious opposition, especially Murat, who owns a local newspaper. Although Murat tries to provoke Emre against the mayor, Emre is cautious about the events. Trying to avoid being a party to the local elections that will be held in a short time, Emre finds himself in a difficult situation as a result of the voices rising against him. Before long, Emre is trapped in a vicious circle.