Ray: Hungama Hai Kyon Barpa Recap and Ending, Explained
In Netflix's original anthology series 'Ray,' the fascinating and amusing stories of Indian auteur Satyajit Ray get a 21st-century makeover. If Ray would be alive in the age of smartphones and OTT platforms, he could very well do something like it. The third episode, 'Hungama Hai Kyon Barpa,' is modeled upon Ray's short story 'Barin Bhowmick's Ailment,' and Indian filmmaker Abhishek Chaubey (of 'Udta Punjab' fame) gives it his own color.
The camera is lucid, the screenplay highlights the humor of the story, and the tale comes to life through commendable performances by Manoj Bajpayee and Gajraj Rao. The story unfolds during a train journey, moving seamlessly to theatrical spaces of the mind. Co-passengers Musafir Ali and Aslam Baig make acquaintances with each other, but in the meantime, Musafir comes to remember his previous meeting with the man ten years ago. The ending twist turns the narrative on its head. As the story comes to an end, it gives rise to a series of questions. And if you are looking for answers, let us guide you through it. SPOILERS AHEAD.
Ray: Hungama Hai Kyon Barpa Recap
Musafir Ali, a famed ghazal singer, is traveling to Delhi on a first-class coach, presumably for a concert. He meets a few fans in the railway station and is happy to entertain them. Afterward, he reaches his seat and gets comfortable. By the time, a man named Aslam Baig boards the train. Musafir and Aslam become fellow passengers, and conversation starts to flow.
Both seem to have previously seen each other, but they can't remember how or when. Aslam does not initially recognize Musafir, but when the service boy starts to praise Musafir, Aslam discerns him as the "cassette guy." Aslam, it seems, is not a man of poetry and music, but as he admits, his wife is a big fan of Musafir. Musafir is irked by Aslam's mispronouncing of his song lyrics. It moreover becomes apparent that Aslam is a man of refined taste.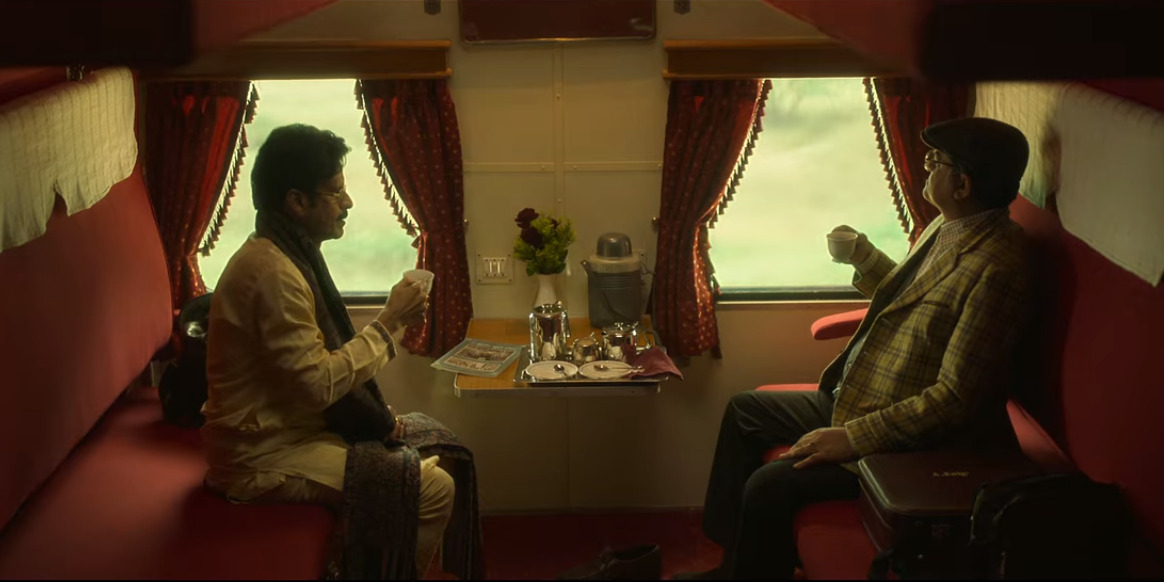 Musafir shows Aslam the ring that Ghulam Ali gifted him. Aslam tells Musafir of his past vocation of wrestling. Once known as "Jenga the Wrestler," Aslam broke his spine in a fight with the great Dara Singh, who arranged a job for Aslam as a kind gesture. As Aslam offers Musafir an exotic drink called "Chai Noomi Basra" (tea tweaked with dried lime), the past comes flowing back to Musafir. Nervous and unsettled, he takes his leave and goes to the bathroom.
Before an imaginary audience, Musafir admits of having stolen a watch from Aslam on a previous train journey ten years ago. The watch, called "Khusbakht," has the power to turn the luck of its owner. Musafir walks back in time. Ten years ago, Musafir was not yet christened with his stage name; he was still Raju. He was not yet famous – just an ordinary man traveling in search of a job.
On the way, Raju met Aslam, who was still a sports journalist back then. Aslam showed Raju his prized possession – the watch with the ability to reverse the course of destiny – and Raju was instantly enamored by it. When Aslam went to take a stroll by the rail tracks, Raju seized the opportunity to grab the watch from Baig's bag. After getting off the train, Raju went to a hakim who told Raju about his ailment – kleptomania. It becomes apparent that Raju was a skillful usurper from his early childhood, and as he was good at it, he felt obliged to continue stealing from others. The hakim gave Raju the idea of pursuing a career in music as a cure, which, in turn, made him Musafir Ali.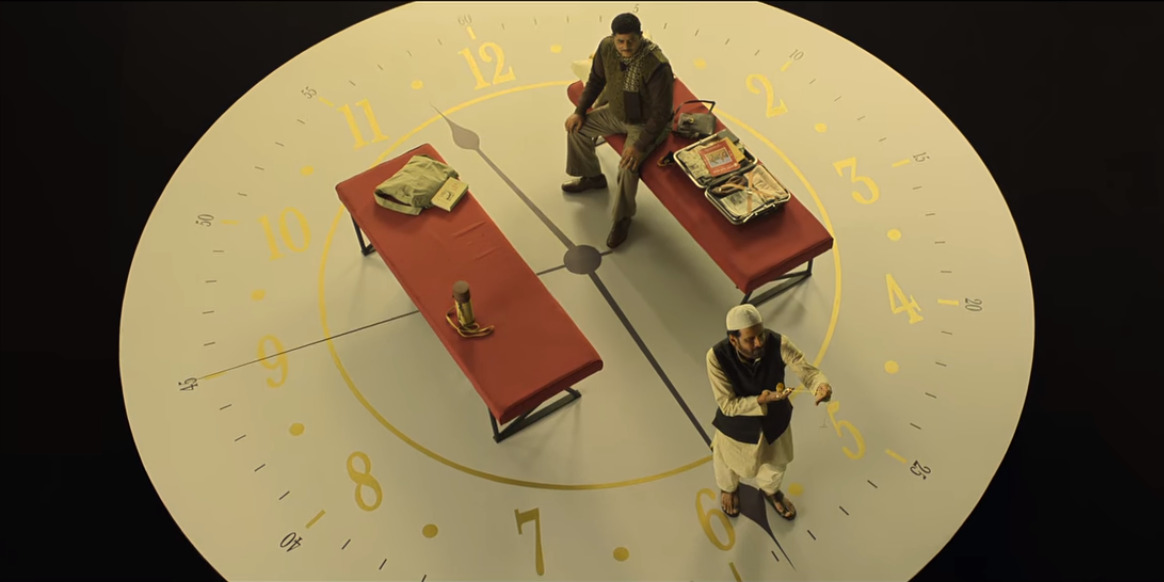 Coming back to the present, Musafir is tormented by the idea that Aslam has recognized him as the stealer of "Khusbakht," which, we are shown, is tucked away in Musafir's suitcase. At night, Aslam unveils a bottle of liquor, and the duo gets drunk to their heart's content. Aslam divulges to Musafir that his luck has left him with the watch. Musafir wakes up from a bad dream. His guilty conscience takes over, and he tries to take the watch out of his suitcase and place it in Aslam's bag. When Aslam catches him red-handed, he has no option but to admit his past mistakes. To Musafir's astonishment, Aslam gives the watch back to him and asks him to take it to a pawn shop called Rooh Safa, where a final twist waits for the viewer.
Ray: Hungama Hai Kyon Barpa Ending: Did Aslam Steal the Ring of Ghulam Ali?
Taking directions from Aslam, Musafir goes to the pawnshop. The name of the pawnshop, "Rooh Safa," roughly translates to soul cleansing. It becomes apparent that the pawnshop only takes stolen goods. When Musafir gives the watch to the shop owner, the owner asks Musafir the name of the person from whom he has stolen it. When Musafir takes the name of Aslam Baig, the shop owner seems to recognize him quite well.
Aslam, it turns out, is a regular visitor of the shop. It becomes evident that Musafir and Aslam are birds of the same flock – both are kleptomaniac. When the shop owner shows Musafir the ring of Ghulam Ali, Musafir bursts into laughter. As the story suggests, Aslam stole the ring from Musafir and brought it straight to the pawnshop after getting off the train. In the final moment, Musafir recognizes Aslam from the audience during the concert. As they exchange glances, it seems that both manage to cleanse their souls after all.
Is Musafir Cured of the Ailment?
Musafir claims to Aslam that he is cured of his ailment of kleptomania. In the end, he cleanses his soul by presenting a life's worth of stolen items before the pawnshop owner. However, as he bares his treasury of stolen goods, he brings out a shiny lamp straight from the tales of 'Arabian Nights.' As Musafir confesses, he has stolen the lamp from the very pawn shop where he comes to submit it. Therefore, we get the impression that Musafir's ailment is not yet cured.