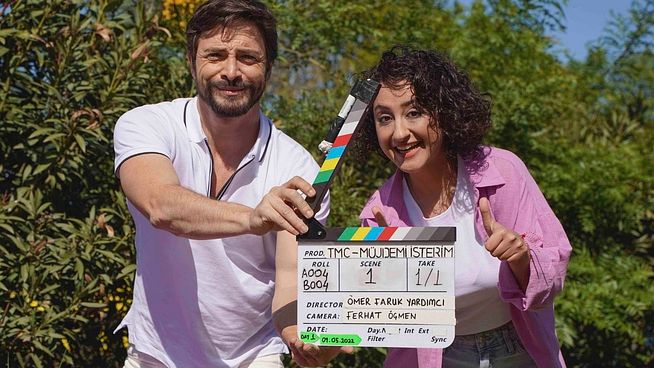 The set was set for the movie "I Want My Good News", which is preparing to become one of the ambitious comedy films of the next season. The pre-production phase of the film, which was produced by TMC and produced by Erol Avcı, was completed and shooting began.
Ömer Faruk Yardimci sits in the director's chair of "I Want My Good News", starring Ahmet Kural and Ecem Erkek, who has acted in productions such as "Have You Ever Seen a Firefly?" and "Hakan Guard". Olcay Onur Kaya and Ömer Faruk Yardimci co-wrote the script of the film.
"I Want My Good News", which invites the audience to a different adventure with its entertaining story, is coming to be the favorite of the audience with its entertaining story and rich cast. The cast of the movie also includes popular names Mehmet Özgür and İlker Aksum.
The shooting of "I Want My Good News" started with the first set day filled with laughter, while the stars of the movie Ahmet Kural and Ecem Erkek posed for the cameras as a memory of the first shooting day.