Shawn Williams' Murder: Is Karl Myers Dead or Alive?
Investigation Discovery's 'Swamp Murders' is a series that explores those salacious homicide cases which give words like heinous, cruel, and brutal a brand new meaning. Staying true to its title, each episode here provides us with the details of a killing where the victim was left to decay in murky waters by the least expected assailant. So, of course, its episode entitled 'Lost Highway,' chronicling the harrowing slaying of Shawn Williams, is no different. And now, if you're interested in knowing the details of the same, we've got you covered.
How Did Shawn Williams Die?
At the age of 22, Shawn Williams of Catoosa, Oklahoma, was a young yet doting mother of four children, the youngest of whom was just 7-weeks-old. On April 13, 1993, she was reported missing to the local officials after she went to a nearby convenience store that evening, never to return. Her pickup truck was located that night itself, out of gas and abandoned along U.S. route 412 highway, less than a mile from her place, but there were no signs of Shawn anywhere. Thus began a desperate search for the mother, only for it to be too late.
On April 16, during an aerial search of the secluded Rocky Point, an area a few miles south of the highway, Shawn's body was discovered in the port. Her shorts were backward, and her remains displayed injuries compatible with that of a thorough struggle. More importantly, though, she had been shot five times, with the fatal bullet rupturing her aorta through her chest. From wounds on her knees to lacerations to the back of her head, Shawn sustained it all, indicating that she was struck with an object and dragged into the swampy marshes.
Furthermore, during her autopsy, examiners found active sperm inside her vagina, intimating that her perpetrator raped her before the murder. All of this led the authorities to believe that Shawn was killed so that she could never identify her assailant. Whoever committed this act was well-versed in the art of deception and knew what he was doing, as per investigators. However, despite the DNA evidence, there were no substantial leads until 1996, when an officer's hunch led to the identification of a suspect known for being a convicted assaulter.
Who Killed Shawn Williams?
In mid-August 1996, Karl Myers of Rogers County was apprehended from his mobile home four miles away from Inola and charged with the murders of Shawn Marie Williams (in 1993) and Cindy Michelle Marzano (in March 1996). While Cindy was also raped and recovered from the same river only miles away, her cause of death was strangulation. Karl became a suspect in her case within 24 hours as many individuals had seen him asking Cindy on a date at her workplace the night she disappeared. From there, detectives found that he'd violated parole.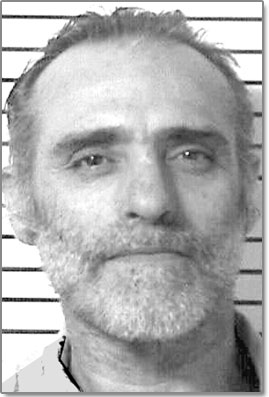 Karl owned a weapon and kept it inside his home, so he was booked into a county jail, where he submitted DNA for comparisons to the semen found in Cindy's remains. Due to the proximity of the two women, police deemed it fit to compare it to the fluid collected from Shawn's body as well. And when the results came back, Karl was ascertained to be a probable match for both. With that, the authorities came to believe that when Shawn's car ran out of gas, Karl agreed to give her a safe ride back home but killed her near the waters instead.
State Department of Corrections records show that Karl served almost 14 months for a 1969 burglary, was convicted and sentenced to 20-years for assault with intent to rape for abusing a 12-year-old girl in 1976, and even had two added sexual assault charges against him in 1981 from a 13-year-old relative. Moreover, he'd admitted to killing someone in 1978, for which he received immunity, and was a suspect in roughly six other homicides in different counties in Oklahoma. Karl's criminal spree resulted in him being considered a threat to society.
Is Karl Myers Dead or Alive?
Karl Myers' trial for the murder of Shawn Williams commenced on January 25, 2000. His defense tried to focus on his mental competency, especially considering how his IQ was 77, and he suffered a brain injury at the age of 8, which compromised his communication skills and ability to learn, but to no avail. Karl was found guilty on February 14 and condemned to death on March 7. This sentence was his second death term as he was also handed down the same in 1998 for Cindy's first-degree murder. He appealed, but the courts dismissed it.
Karl Myers was given no relief, partially because he'd confessed to others even before his arrest. However, he passed away at the age of 64 at the Oklahoma State Penitentiary in McAlester from natural causes. The death row inmate was in the prison's medical unit on December 28, 2012, when security officers observed that he was unresponsive. They instantly notified the doctors on call, who pronounced him dead soon after.
Read More: Janine Sutphen Murder: Where is Robert Petrick Now?