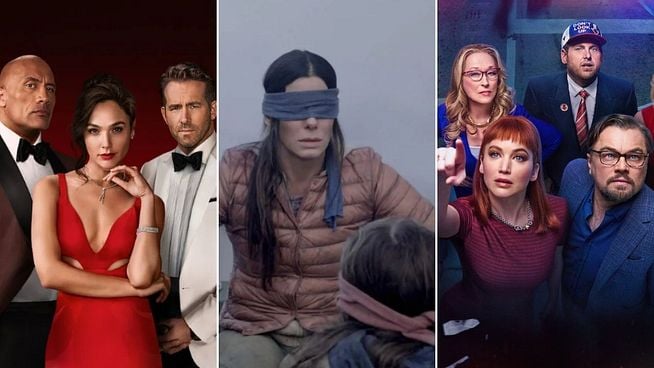 For those who are thinking about what to watch during the holidays, this file, where we have compiled the most watched movies of Netflix, is for you… You can watch the most popular movies of the platform you haven't watched, or you can browse the movies that you have watched before and want to remember again…
Since last November, Netflix has been sharing detailed data on the platform's most-watched content on a weekly basis. Earlier, each country could see the most popular content in their own country on the platform, however, "With the implementation of the "top10.netflix.com" site Together, users can see both data from other countries and the most watched content globally.
One of the most interesting lists shared here is, of course, the "Most Viewed Movies of All Time" list. Netflix publishes this list, which is prepared according to the total watch time of each movie in the first 28 days of broadcasting on the platform, in two separate categories for English movies and movies in different languages.
According to the current data, "Red Notice" is at the top of the list. Preparations for the two sequels of the movie, which was watched 364 million hours in total, have started. We can say that Ryan Reynolds, who shared the lead role with Gal Gadot and Dwayne Johnson in "Red Notice", is the most popular star of the platform. Reynolds is the most-watched actor with 3 movies in total, including "The Adam Project" and "6 Underground".
Here are the 10 most watched movies on Netflix.