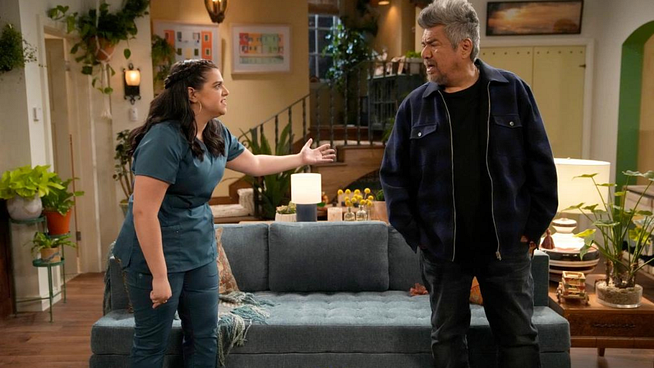 NBC's comedy pilot Lopez vs. Lopez's return to a full season series has been approved. The multi-cam sequence is described as a working-class family comedy about dysfunction, reconnection, and all the pain and joy in between. Selenis Leyva, Brice Gonzalez and Matt Shively will also be cast in recurring roles alongside Laci Mosley and Kiran Deol.
Kelly Park was announced as the series' director. Debby Wolfe on behalf of Mi Vida Loba Lopez vs. He is the screenwriter and executive producer of Lopez. Bruce Helford will serve as supervising and executive producer under Mohawk Productions. Katie Newman and Michael Rotenberg of 3 Arts are also executive producers. Universal Television serves as the studio.
Leyva plays Rosie, Maya's mother and George's ex-wife, who has declared herself the best insurance agent in town. Shively stars as Maya's lively boyfriend Quinten, who has been described as a kind-hearted beta male and "the scourge of George's existence." He is also the father of Mayan and Quinten's five-year-old son, Chance (Gonzalez), whose hobbies include meditating and puffing on green juice. Lucky is George's favorite grandson, albeit by default.
Mosley plays Brookie, Maya's coworker and best friend who always knows what's trending. Deol, the veterinarian who runs Maya and Brookie and is better at rescuing pets than talking to people. He revives Pocha. NBC picked up the "Lopez vs. Lopez" pilot in October 2021 after ordering a pilot episode in June.