These Movie Stars Switched from Movies to TV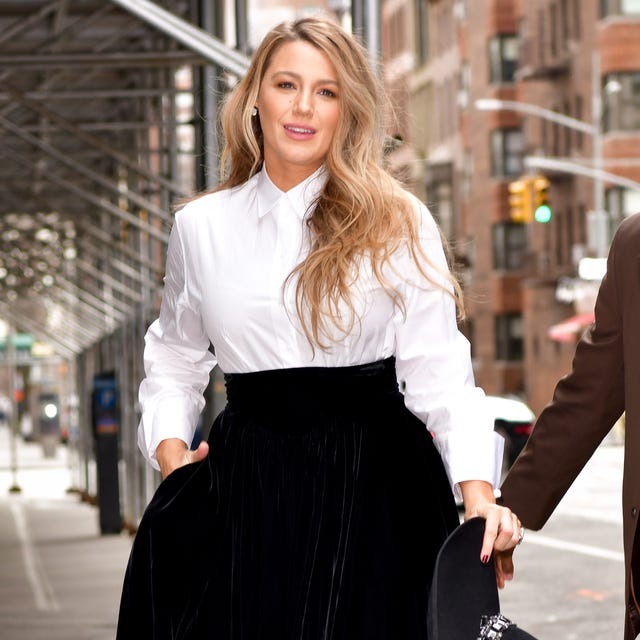 James DevaneyGetty Images
These days, with Netflix, HBO, and Amazon producing shows that dominate the Emmys, many movie stars are getting into the TV game, where some have done some of the best work in their careers. Here, major actors who made the switch from the big screen to the small screen.
1 of 32
Nicole Kidman
Kidman did some of her early work on TV mini-series in Australia, such as A Country Practice (1981), Vietnam (1987). and Bankok Hilton (1989). In America, she's mainly been known as a big-time movie star. She made the transition to TV in HBO series Top of the Lake (2013-2017), in which she plays Julia. She of course has also starred on HBO's Big Little Lies (2017-2019).
2 of 32
Dakota Fanning
Fanning got her start at seven years old, when she played Lucy Dawson in I Am Sam (2001), alongside Sean Penn and Michelle Pfeiffer. Now, in The Alienist (TNT), she plays Sara Howard, a secretary who aspires to be the city's first police detective.
3 of 32
Jude Law
After a career of mostly big blockbusters, such as Closer (2004), I Heart Huckabees (2004), and All the King's Men (2006), Law shifted his focus to TV in HBO's The Young Pope (2016). He plays the titular role and will reprise the character in The New Pope (2020). He is also playing Sam in the new HBO series The Third Day (2019).
4 of 32
Emma Stone
Stone made her breakthrough as Jules in Superbad (2007), and has continued to build her career in film over the past decade. She grabbed a starring role in a TV show in 2018, when she played Annie Landsberg in Netflix's Maniac, alongside Jonah Hill. This role came one year after she nabbed her first Oscar for Best Actress in La La Land.
5 of 32
Christina Ricci
Most people might recognize Ricci as Wednesday Addams in The Addams Family, but she took on another real-life quirky character in the series Z: The Beginning of Everything as the lead role of Zelda Fitzgerald.
6 of 32
Angela Bassett
Bassett has been known for her storied film career in such movies as Malcolm X (1992) and How Stella Got Her Groove Back (1998), but in recent years, she's made a big stamp on TV, like in season 8 of American Horror Story, when she played Marie Laveau,and in theEmmy Award-winning "Thanksgiving" episode of Netflix's Master of None, as Lena Waithe's character's mother, Catherine, who is grappling with her daughter's sexuality.
7 of 32
Blake Lively
Lively first became a recognizable face in The Sisterhood of the Traveling Pants (2005), but she became a household name when she took on the role of Serena van der Woodsen in Gossip Girl (2007-2012).
8 of 32
Amy Adams
Adams has done TV spots, including early episodes of The Office, but she mostly stuck to movies as her career really got going: She has starred in Junebug (2005), American Hustle (2012), two Superman movies (2013 and 2016), among other titles. She made the switch to TV as the mysterious Camille Preaker in HBO's Sharp Objects (2018).
9 of 32
Don Cheadle
Cheadle has been a familiar face in movies for decades. He shows up in Boogie Nights (1997) and the Ironman and Oceans' movies (to name a few). In Showtime's House of Lies (2012-2016), he made his first big TV splash as management consultant Marty Kaan.
10 of 32
Meryl Streep
As if the three-time Oscar winner hasn't done enough in her career, Streep made the move to TV in HBO's Big Little Lies season 2 (2019) as the somewhat villainous Mary Louise, mother-in-law to her former The Hours (2002) co-star, Nicole Kidman. She also starred in the HBO miniseries Angels in America in 2003, for which she snagged an Emmy.
11 of 32
Jonah Hill
Like Emma Stone, Hill got his big break in mid-aughts comedies like 2007's Superbad. He moved on to serious Oscar contenders, such as The Wolf of Wall Street (2013). Hill recently got his first TV lead in 2018's Maniac as Owen Milgrim, a sad New Yorker recovering from a mental breakdown.
12 of 32
Julia Roberts
Roberts got her start as "America's Sweetheart" in classics such as Steel Magnolias (1989) and Pretty Woman (1990). Now she says she's done with that label, and at the same time is taking on Amazon's thriller series Homecoming (2018) as social worker Heidi Bergman, who works at a facility that helps soldiers transition to civilian life.
13 of 32
Matthew McConaughey
McConaughey finally got his hands on a Best Actor Oscar in 2014's Dallas Buyers Club, and in the same year, he starred in HBO's True Detective as Detective Rust Cohle.
14 of 32
Naomi Watts
The Mulholland Drive (2001) and King Kong (2005) actress has started to get into more TV lately. In 2018, she starred as a troubled therapist in Netflix's Gyspy, and in 2019, she played Fox's Gretchen Carlson in the showtime mini-series The Loudest Voice.
15 of 32
Penélope Cruz
Cruz has an Oscar for Vicky Cristina Barcelona (2008) and has spent her career on the big screen. In 2018, she went blonde to play fashion icon Donatella Versace in Ryan Murphy's FX drama American Crime Story: The Assassination of Gianni Versace, for which she received an Emmy nomination.
16 of 32
Winona Ryder
Ryder built her career starring in cult classics, such as Heathers (1988), Beetlejuice (1988), and Girl, Interrupted (1999). Now, you can find her on Netflix as dedicated mom and monster-fighter, Joyce Byers, in Stranger Things (2016).
17 of 32
Woody Harrelson
Before landing his role as Woody Boyd on Cheers (1985-1993), Harrelson mostly appeared in TV movies such as Bay Cove (1987) and Killer Instinct (1988).
18 of 32
Helen Mirren
Helen Mirren has a Best Actress Oscar for playing Queen Elizabeth in 2006's The Queen, and she's had experience doing the same on Broadway, too. But she's also known for playing Detective Jane Tennison in Prime Suspect (1991-2006). She's moving more into TV in HBO's Catherine the Great (2019) as the Russian Czarina.
19 of 32
Reese Witherspoon
Reese Witherspoon has been acting in films since her first role as lead character Dani Trant in The Man in the Moon (1991). She did some TV guest roles, such as her stint as Rachel Green's sister Jill in Friends (1994-2004). But once she started her own production company, Hello Sunshine, Witherspoon began producing and acting in popular TV shows such as HBO's Big Little Lies (2017) and Apple TV+'s The Morning Show (2019). She also has a Netflix TV special, Shine On (2018), in which she features women making impressive strides in their industries.
20 of 32
John Travolta
Travolta got his big break in Grease (1978), and he's had an impressive movie career since. Like many movie actors, he was drawn into Ryan Murphy's TV universe in 2016's The People v. O.J. Simpson: American Crime Story as Robert Shapiro, Simpson's defense attorney in his infamous 1995 trial. He received his first Emmy nomination for the role.
21 of 32
Viola Davis
Davis did stints in TV shows such as a 2002 episode of CSI: Crime Investigation and a 2003 episode of The Practice. She got one of her first big movie moments in 2008's Doubt, when her friendship with Meryl Streep took off, as well as her career. In 2014, she landed the lead role of law professor Annalise Keating in How to Get Away With Murder.
22 of 32
Cara Delevingne
The model and actress has been in major movies, such as 2016's Suicide Squad, where she played June Moone/Enchantress. Now she's getting into TV, via the Amazon series Carnival Row (2019). She plays refugee fairy Vignette Stonemoss.
23 of 32
Jane Fonda
Fonda was born into Hollywood royalty. Her father, Henry Fonda, was a major actor in the golden age of movies, and Fonda followed in his footsteps in movies such as Barefoot in the Park (1967), Barbarella (1968), and On Golden Pond (1981). It wasn't until 2015 that Fonda took on the lead role in a TV series, starring as the martini-drinking businesswoman Grace Hanson in Netflix's Grace and Frankie. She's received several nominations for the role, including some at the Emmys.
24 of 32
Lily Tomlin
Tomlin, whose career in comedy and movies has landed her prestigious honors such as the SAG Lifetime Achievement Award in 2018 and the 2014 Kennedy Center Honors, joined her 9 to 5 (1980) co-star Jane Fonda in Grace and Frankie. Tomlin plays the kooky artist, Frankie Bergstein. She has also received several award nominations for her role, including some at the Emmys.
25 of 32
Jennifer Beals
Beals had her first big movie moment as the lead character, Alex Owens, in 1983's Flashdance. You can't hear "What a Feeling" without thinking of Beals's big dance scene in that movie. But the longtime actress made the move to TV when she scored the role of Bette Porter in Showtime's The L Word (2004-2009). She is now reprising her role as Bette in Showtime's The L Word: Generation Q (2019).
26 of 32
Laura Dern
Dern has been acting since she was a kid in the 1970s and had one of her first big movie moments in 1993's Jurassic Park. She played Ellen DeGeneres's love interest in "The Puppy Episode" on Ellen (1997), which was a controversial moment in TV history, but for the most part, she stuck to movies. Now, you'll see her a lot more on the small screen as Renata in Big Little Lies (2017). She also plays Diane Evans in Showtime's Twin Peaks (2017), and Sue Murphy in Netflix's animated series F is for Family (2015-2018).
27 of 32
Drew Barrymore
Barrymore got her start as a child actor in 1980s hits, such as 1982's E.T. She's been working in movies nearly her whole life, but she first started doing some major TV work in 2000 Malibu Road (1992) as Lindsay Rule and voiced Jillian Russell and Mrs. Lockhart in Family Guy in several episodes from 2005 to 2013. She has served as executive producer on Tough Love: Couples (2010), Charlie's Angels (2011), Tough Love (2009-2013), Knife Fight (2013-2015), and Rattled (2016-2017). Most recently, she was an EP for Netflix's Santa Clarita Diet. On that show, she played the lead role of the charming but undead Sheila Hammond.
28 of 32
Zach Galifanakis
The star of The Hangover (2009) played Ray Hueston on Bored to Death (2009-2011) and voiced Felix and Chet on Bob's Burgers (2012-2017). He starred as Chip Baskets, a man whose dream is to be a clown in FX's Baskets (2016-2019).
29 of 32
Orlando Bloom
The actor got big-screen time in the early aughts film franchises The Lord of the Rings and Pirates of the Caribbean. Now, you can find him on Amazon on the neo-noir series Carnival Row (2019) as Rycroft Philostrate, a half-blood Inspector of the Burgue Constabulary.
30 of 32
Geena Davis
The Beetlejuice (1988), Thelma & Louise (1991), and A League of Their Own (1992) star made her stamp on movies before she got into TV, and she's sure done her fair share of work in television. From 2000-2001, she starred in ABC sitcom The Geena Davis Show. Then, she was President Mackenzie Allen in Commander in Chief (2005-2006), Angela Rance in The Exorcist(2016), and Dr. Nicole Herman on Grey's Anatomy (2014-2018). She also plays Sandy Devereaux St. Clair, entertainment director of the Fan-Tan Hotel & Casino in GLOW (2019).
Hilary Weaver
Hilary Weaver is a freelance writer based in New York who writes about politics, queer issues, Meryl Streep, Glenn Close, and every woman the Queen has ever made a dame.
This content is created and maintained by a third party, and imported onto this page to help users provide their email addresses. You may be able to find more information about this and similar content at piano.io