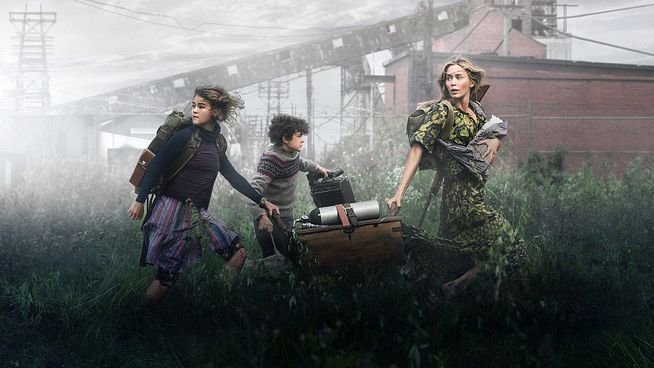 At CinemaCon in Las Vegas, Paramount announced the official title of the spin-off of the hit horror and thriller series "A Quiet Place" created by actor and director John Krasinski. The movie will be called "A Quiet Place: Day One" and will describe the day the aliens came to Earth.
The first movie from 2018 followed a family trying to survive by battling space invading Earth. Totally blind but hypersensitive to sound, aliens force surviving humans to devise clever new ways to continue their lives safely.
"A Quiet Place", in which Krasinski uses silence as a powerful tool, created a unique cinematic experience. Besides that, the focus on a loving family gave the audience something to care about, which helped make the movie a huge success. On a micro-budget of just $17 million, A Quiet Place grossed more than $340 million at the international box office, making it a big win for Paramount.
Of course, after the success of the first movie, Paramount turned it into a series, and Krasinski returned as director of a sequel, "A Quiet Place 2," released last year. Krasinski is also set to direct the third film, which is currently in early development and is expected to be released in 2025.
"A Quiet Place: Day One" will tell a story independent of this series and will focus on the day things started. The film will be directed by Michael Sarnoski, who received critical acclaim for his movie "Pig" starring Nicolas Cage.
In fact, this movie won't be the first time we see the meteor fall that brought the aliens to Earth. In "A Quiet Place 2," Krasinski shot an exciting scene that shows how the Abbott family escaped the chaos on the first day of the invasion and retreated safely to their farm. But the scene offered only a glimpse of the horror that spread across the planet after the meteor shower. So, an entire movie dedicated to the catastrophic event might help fans understand the damage these aliens are doing to society. Besides, "A Quiet Place: Day One" has the opportunity to amplify the horror by using urban chaos, as the Abbott family's misadventures take place in an isolated town.