Vicky Lee Austin Murder: Where is Michael Thompson Now?
Vicky Lee Austin was a loving and protective mother who was raising her daughter in Harford County, Maryland. In April 1998, she and her daughter were the victims of a savage murder. What's even more shocking was that Vicky was pregnant at the time of her death. Investigation Discovery's 'Forbidden: Dying For Love: Night Shift' brings the viewers this very tragic story. Vicky died trying to protect her child. So, let's find out more about this case then, shall we?
How Did Vicky Lee Austin Die?
Vicky was born in Fort Lauderdale, Florida, in December 1967. The 30-year-old had moved to Hickory in Harford County and was looking to turn her life around. According to a close friend, Richard, Vicky ran away from home when she was in 11th grade and worked as an exotic dancer to support herself. She had a 5-year-old daughter named Jessica Elaine Morgan, and at the time, Vicky was almost eight months pregnant with her second child. She had also worked as a waitress at a restaurant to support her family.
On April 13, 1998, Richard found Vicky and Jessica dead from multiple gunshot wounds inside the house which they shared. She was shot multiple times from the back, with the bullets piercing Jessica as well. Vicky was shot more than 20 times, and the little girl was shot twice in the face at close range. One of them was in between her eyes, and the other was under her chin. There were rifle shell casings and spent shotgun cartridges found all over the house, which was a bloody crime scene.
Who Killed Vicky Lee Austin?
The police arrested Michael Thompson, then 26 years old, right away. Michael was a police officer who had been serving on the force since 1994. It was revealed that Michael met Vicky at the club where she danced in 1997. Michael started an extramarital affair with her, and that resulted in Vicki getting pregnant with his child. Vicki wanted him to support the unborn baby and help out with the hospital bills. The conflict started when Vicki started to call Michael's home multiple times, hanging up when his wife would pick up.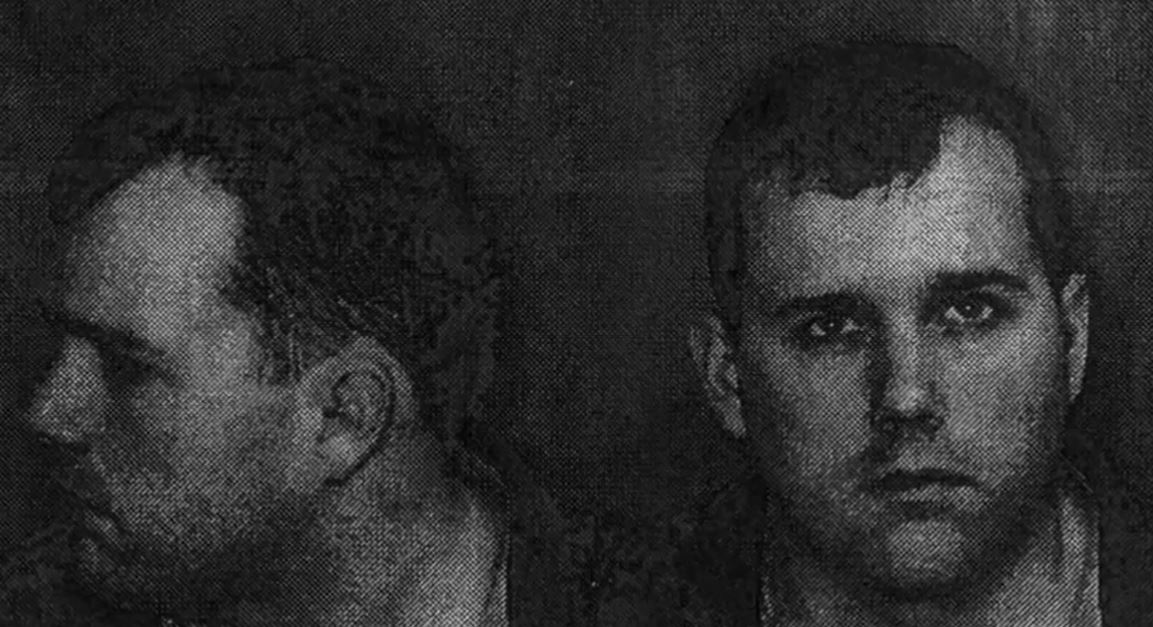 Michael's wife wanted to file a complaint with the authorities. When an officer called the number back, he spoke with Vicki, who told him that she did not want to interfere with Michael's marriage but wanted him to take care of the child that was to be born. The officer then suggested Michael tell his wife about what was going on, to which Michael responded that he was going to take care of things his own way.
On the day of the incident, Michael picked up an AR-15 and a 12-gauge shotgun and drove down to Vicky's house. She had been in the bathroom giving a bath to Jessica. Michael blasted the doorknob off with the shotgun. When Vicky tried to flee with Jessica on her right hip, Michael shot her in the back four times, standing less than five feet away. He then proceeded to shoot Jessica in the face.
At around 1:30 PM, he called his home from Vicky's phone and admitted to killing them. Michael then went home, called a lawyer, but was arrested on his way to the lawyer's office. Both Vicki and Jessica's blood was found on Michael's shirt, hands, and shoes. There was blood and body tissue found on the rifle, which also contained live rounds. There was more ammunition found inside his car. Michael faced the death penalty for the double murder but decided to take a plea deal instead.
Where is Michael Thompson Now?
In September 1999, Michael pleaded guilty to two counts of first-degree murder. The death penalty was taken off the table as a part of the agreement. He was not charged with the death of the unborn child because homicide laws in Maryland did not apply to unborn babies. The very next month, Michael was sentenced to consecutive life terms without the possibility of parole. At his sentencing, Michael said, "Nothing I say or do can change what happened. I made a big mistake, acting out of extreme anger and rage. No one knows the psychology, the head games, the torture I went through." As per prison records, he remains incarcerated at Western Correctional Institution in Cumberland, Maryland.
Read More: How Did Rachael Anderson Die?