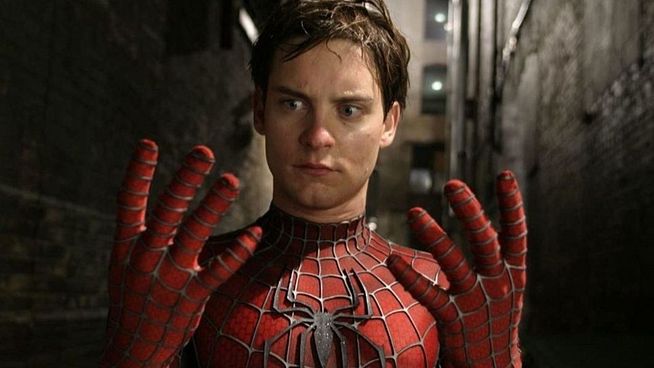 The first Spider-Man movie, directed by Sam Raimi and starring Tobey Maguire, was released exactly 20 years ago. The official Twitter account of Marvel's movie "Spider-Man: No Way Home" celebrated the 20th anniversary of the movie by sharing a special video.
A huge box office success, grossing over $825 million worldwide, "Spider-Man" remains one of the most formative and influential superhero films of all time. The success of the movie inevitably led to sequels.
Director Sam Raimi and Tobey Maguire reunited for "Spider-Man 2" in 2004 and "Spider-Man 3" in 2007. The film also introduced viewers to Kirsten Dunst's MJ and James Franco's Harry. Willem Dafoe played the movie's villain, Osborn/Green Goblin.
Tobey Maguire, who first appeared in 2002 as Peter Parker / Spider-Man, repeated the same role in "Spider-Man: No Way Home" years later. Thus, the original Spider-Man series, which was released in the years before the Marvel Cinematic Universe was created, was also included in the Marvel universe.
Alongside Maguire, Willem Dafoe reprized his role as the Green Goblin. Both characters' comebacks have been greatly appreciated by fans, and many still consider Maguire the best Spider-Man and Dafoe's Green Goblin as one of the series' best villains.
Sam Raimi, who started the golden age of superhero movies with the Spider-Man trilogy that marked the 2000s, made a comeback to the genre once again as the director of Marvel's latest movie "Doctor Strange in the Multiverse of Madness".
The 20th anniversary special, shared by the official "Spider-Man: No Way Home" Twitter account, features a comic book panel-style compilation of three memorable moments from the movie. The video features Spider-Man's iconic upside-down kiss with MJ, the Times Square battle between Spider-Man and the Green Goblin, and Spider-Man battling the Green Goblin's razor bats in the burning building.
You can watch the video below: