Virginia Johannessen Murder: Where Is Edward Tenney Now?
Virginia Johannessen was found shot to death on January 5, 1993, at her home in Aurora, Illinois. With the investigation ongoing, the neighborhood became witness to a shocking second murder just nine months after Virginia's. Determined to solve both murders, police began building a case when a sudden confession turned it on its head. Investigation Discovery's 'Dead of Winter: The Widows of War' showcases the brutal murders and how the alleged perpetrator was caught even after a wrongful conviction. If this case intrigues you and you want to know where the accused is today, we have got you covered.
How Did Virginia Johannessen Die?
Virginia Johannessen was a 74-year-old widow who lived a quiet life at her residence on Felton Road, Aurora, in Illinois. Owing to her loving personality, Virginia was adored by her community and was close to her family. Her untimely passing in such a violent manner had everyone perplexed as to why anyone would want to harm her. On January 5, 1993, Francis Reines, Virginia's brother, decided to check up on her after being unsuccessful in getting a hold of her over the telephone. Arriving at the house, Reines was alarmed to find his sister sitting on a chair in the living room.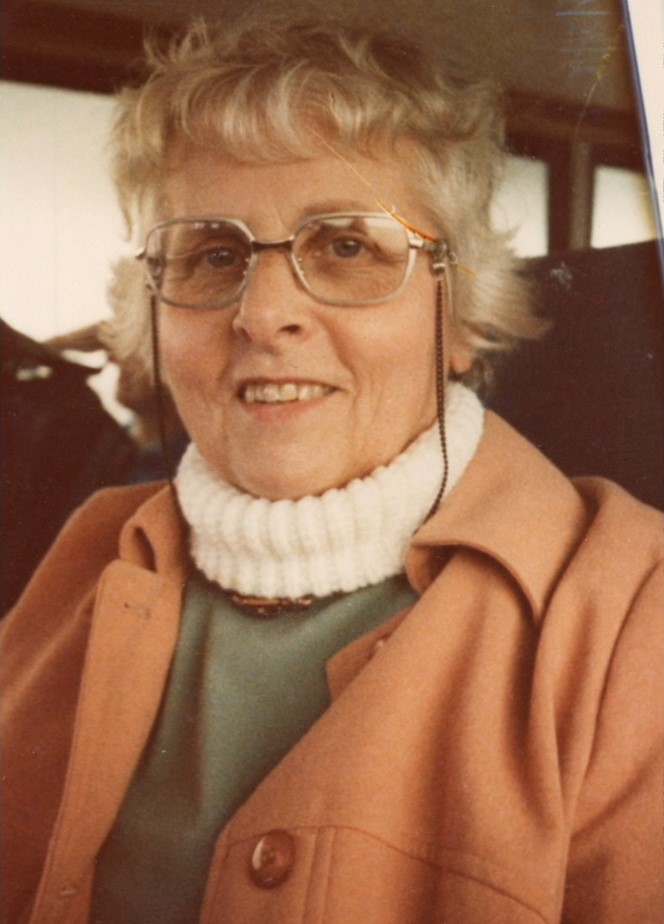 Her head was tilted back and had signs of visible injury. Reines immediately dialed 911, and the emergency responders arrived to declare Virginia dead on the spot. $16 and a checkbook were found to be lying beside the murdered widow. The police also noticed that the right side of her head had a very visible bloodstain. An autopsy later determined that Virginia was shot, and the medical examiner was even able to recover fragments of a bullet. The examiner further found a wound in her forehead, which was consistent with being struck by a hammer.
On investigating the house, officers found visible signs of a break-in, including a broken window and a supposedly pried chest. Virginia's car appeared to be missing from her garage, and her family members noticed that some of her jewelry was gone. However, a few hours later, the victim's car was located in the parking lot of a store approximately 1 mile away from her residence. An employee at the store even told police that the car was sitting in the parking lot since the early hours of January 3. The police did lift some fingerprints from inside the house, and a hammer was found inside the recovered car.
Who Killed Virginia Johannessen?
Edward Tenney was convicted of Virginia Johannessen's murder in 2007. However, his post-conviction petition still seems to be underway. When initially investigating the murder, the police did not have Edward Tenney on their radar. In October 1993, Mary Oberweis, another widow who lived in the same neighborhood as Virginia, was found shot to death in her house. However, the police treated the two incidents as separate murders and did not consider a serial killer.
After months of investigation, the police finally seemed to have caught a break when Lori Mohle approached police and claimed that her former boyfriend and his three friends might have killed Virginia Johannessen. Lori claimed that three days before January 5, she and her children were riding along with her former boyfriend Lionel Lane and his three friends, Lester Salter, Corey Jenkins, and Michael Turner.
On the way, Lori alleged that the men had stopped the car at a house that she learned was Virginia's. Once all the men except Turner went inside, she heard a gunshot and immediately left the area with her children. Lori further alleged that Lane was behaving strangely on returning home that night. She added that Lane had confessed to robbing the widow. Based on her statement, the police arrested Lane and his three friends. However, Salter, Jenkins, and Turner were acquitted after remaining incarcerated for six months.
Lane was not so fortunate as in 1995, he was convicted of the murder after Lori and a prison informant testified that Lane had spoken about killing an elderly lady. A few months after Lane's conviction, Edward Tenney was arrested for the murder of Mary Oberweis. His cousin, Donald Lippert, was also arrested in connection with the 1992 murder of Jerry Weber. Lippert then unraveled the web after confessing that he and Tenney were reportedly involved in all three Aurora murders. Lane's conviction was then overturned, and he was acquitted of all charges.
Where Is Edward Tenney Now?
When Edward Tenney was put on trial for Virginia's murder, Donald Lippert agreed to testify against him. Lippert informed the jury how Virginia was killed during an attempted robbery. He even went on to say how Tenney allegedly bludgeoned the old widow to death after finding out that she was still alive after being shot. Ultimately, in 1998, the jury found Edward Tenney guilty and sentenced him to death. Previous to this trial, Tenney was also found guilty and sentenced to life for the murder of Mary Oberweis.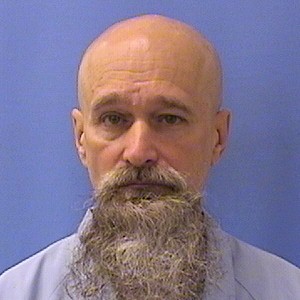 Edward Tenney appealed his conviction on the grounds that the original trial barred testimonies that should have been allowed. In 2002, the Supreme Court of Illinois accepted his appeal, overturned his conviction, and granted him a retrial. The 2007 retrial, too, ended in a conviction for Tenney, and he was sentenced to life in prison for the murder of Virginia Johannessen in January 2008. In December 2007, days before his sentencing, jail authorities found Tenney allegedly trying to escape prison.
In 2010, Edward Tenney was again sentenced to death after being convicted of the murder of Jerry Weber. Additionally, he was also sentenced to 60 years in prison for armed robbery in Jerry's murder. However, the governor of Illinois changed the death sentence to a life imprisonment term. For his conviction in Virginia Johannessen's murder, Tenney appealed his case in 2010 but was turned down.
In 2011, he further filed a post-conviction petition which was also turned down initially, but in 2013 the trial court was ordered to proceed with the petition. With no reports on the post-conviction petition to date, we can assume that the case is still ongoing in court. At present, Edward Tenney remains incarcerated for life in the Pinckneyville Correctional Center in Pinckneyville, Illinois, for the murders of Virginia Johannessen, Jerry Weber, and Mary Oberweis.
Read More: Roseanna Davenport Murder: How Did Donald Craig Die?