What Happened to Amanda Todd? Where is Aydin Coban Now?
In the world of cyber-bullying and online safety, the trying tale of Amanda Todd is probably one of the most well-known. From issues with strangers, peers, and one's own mental health to cruel behaviors and coping devices that can destroy lives, each aspect plays a massive role here. Therefore, it comes as no surprise that her story has been referred to and examined on numerous television and film specials, including Investigation Discovery's 'Web of Lies: Webcam of Lies.' So now, if you're curious to know the details of the same, we've got you covered. [Warning: Distressing Themes]
What Happened to Amanda Todd?
At the age of 15, Amanda Todd uploaded a 9-minute long video titled "My Story: Struggling, bullying, suicide, self-harm" on her YouTube account on September 7, 2012. In it, she used flashcards with black lettering on them to silently reveal her feelings and experiences, going back to the ominous day she met a guy through a webcam chatting site at the age of 12 (2009-2010). Amanda had recently moved in with her father, so she began using the internet to meet new people and establish connections. That's when a stranger started complimenting her.
Beautiful and perfect are just two of the compliments he gave Amanda for her looks before asking her to flash him. After a year of being cynical, she agreed, unaware that he would save a picture of her breasts using screen capture. He later used the same to blackmail Amanda. After following her around online for months on end and uncovering her real identity through Facebook, he asserted that if she refused to give him a proper "show," he would share her topless pictures with her friends and classmates. And by December 2010, they were circulating the internet.
To cope with the resulting stress, spiraling depression, and panic disorder, which Amanda could not escape even after her family relocated, she used alcohol, drugs, and ill-advised intimacy. The cyber sexual exploitation and bullying continued, though. Her antagonist returned with a new Facebook page later on, where the image of her bare chest was the profile picture, and he contacted all her new peers. Then, after Amanda lost her friends, she made the mistake of getting together with someone who already had a girlfriend. That's when things changed for the worst.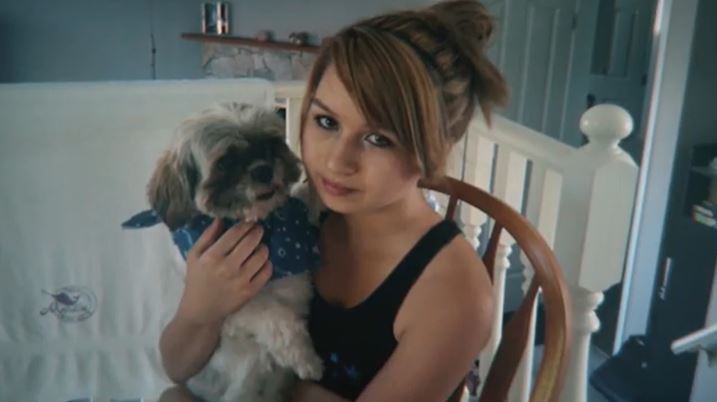 A week after Amanda slept with the boy, his partner found out. She and a group of around 15 others confronted her publicly, yelling harsh insults. The 15-year-old subsequently got punched, fell, and lay in a ditch, where her father found her. Tired of the experience and her life, she then attempted suicide by drinking bleach. Amanda survived just because she was rushed to the hospital to have her stomach pumped. Yet, instead of being glad about this fact, her classmates took to Facebook to make fun and urge her to try a stronger bleach next time.
Amanda and her family moved again, but even after six more months, the bullying persisted. Therefore, with her mental state worsening, she began to self-cut. When she was prescribed antidepressants and therapy, Amanda overdosed. From being termed a "psycho" to the online harassment, it got too much for the teenager, and she ultimately succeeded in taking her life. A month after Amanda posted the YouTube video, on October 10, 2012, to be exact, she was found hanging at her home in Port Coquitlam, Canada. Nothing could be done to revive her.
Who is Aydin Coban? Where is He Now?
Aydin Coban is the man who authorities suspect impersonated a little boy to torment Amanda Todd all the way from the Netherlands. In fact, he has since been charged with extortion, criminal harassment, minor luring, and possession of child porn in connection to the matter. He asserts that he is innocent. The 42-year-old was extradited to Canada in December 2020 to face the international accusations against him.
However, we should also mention that he was found guilty of online fraud and blackmail in 2017 for an unrelated case involving more than 30 young girls and gay men. He was sentenced to an estimated 11-years in a Dutch prison, which is where he was before his extradition. A British Columbia Supreme Court judge has imposed a ban, so there are no reports on what is going on, but Aydin's legal fight did begin in February 2021.
Read More: Dean Fawcett's Murder: Where Are Paul Modrowski and Robert Faraci Now?