What Happened to Mel B? Why Did She Leave AGT? Where is She Now?
'America's Got Talent,' abbreviated as 'AGT,' is a talent competition and a part of the 'Got Talent' franchise that has numerous international versions. The reality series is an excellent platform for anyone looking to share their extraordinary abilities with the world. Apart from the exceptional skills that the participants share, the show also highlights the unique stories of people from different walks of life.
Mel B, AKA Scary Spice from Spice Girls, appeared as one of the judges for six cycles of the series. But before season 14 premiered, it was announced that the cast had undergone a major shake-up. This included Heidi Klum and Mel B stepping out of the judges panel and Tyra Banks moving on from her hosting duties. As expected, there were numerous speculations around these changes. If you are looking for information about Mel B's departure and where she is now, we've got your back!
What Happened to Mel B? Why Did She Leave AGT?
Mel B exited the reality series after serving as a judge for six years from seasons 8 to 13. An insider revealed that the reason for this was that the network decided to switch things up to keep the show feeling fresh. They also added that Klum, Banks, and Mel B had major projects coming up that would require their time. In May 2019, Simon Cowell confirmed that there was no bad blood. He told USA Today, "It wasn't like it wasn't working. Everyone who's been on the show over the years, judge or host, has done a brilliant job. It's just one of those shows where I think occasionally they just like to rotate the panel."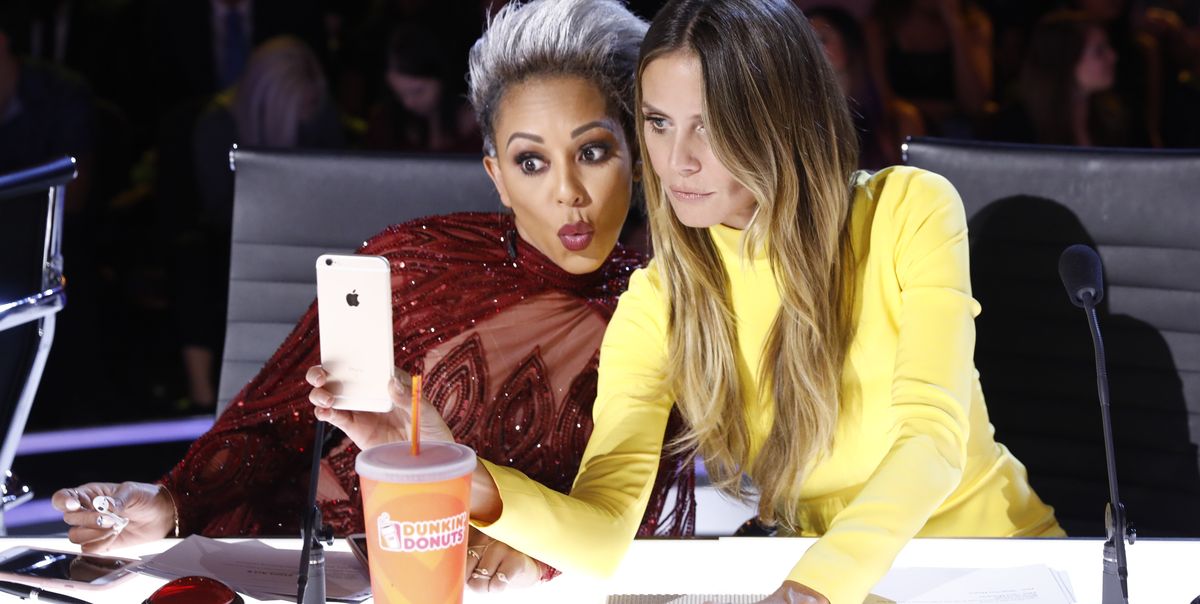 Despite these clarifications, people believe that Mel B's decision to leave might have had something to do with the turbulent phase of life she was going through. In August 2018, it was reported that Mel B was checking into a rehabilitation facility to seek therapy after being diagnosed with PTSD. In a public statement, the singer and television personality disclosed, "I've been working with a writer on my book, 'Brutally Honest,' and it has been unbelievably traumatic reliving an emotionally abusive relationship and confronting so many massive issues in my life from the death of my dad to my relationship with men."
Since late 2016, Mel B had been experiencing a difficult phase in her relationship with then-husband Stephen Belafonte. Additionally, she found it hard to cope with the loss of her father, who passed away in March 2017 after a battle with cancer. The Spice Girl cited these two experiences as the main reasons for seeking professional help. She stated, "I am still struggling. But if I can shine a light on the issue of pain, PTSD, and the things men and women do to mask it, I will do."
According to sources, Mel B mentioned in her court filings that her contract with 'AGT' was expiring in October 2018, and she was unsure whether NBC would renew it. Before season 13, the star's onscreen and off-screen behavior had already become a topic of discussion. Some believed that could be one of the reasons why her contract was not renewed. To make matters worse, Mel B suffered a fall in December 2018 that left her with broken ribs and a serious cut to her hand. On being asked if Mel B's personal life had a role to play in her exit, Simon Cowell reassured the fans, "Oh, no. She was very professional. Whatever was going on in her private life, she never brought to the show."
Where Is Mel B Now?
Although Mel B did not publicly address her departure from the show, the singer got busy with the Spice Girls' 2019 Tour, which did not include Victoria Beckham. The band commenced their much-anticipated reunion tour, 'Spice World,' on May 24, 2019. After moving on from 'AGT,' Mel B continued to feature in several TV shows such as 'Celebrity Juice' and 'Michael McIntyre's The Wheel.' She was also a part of 'The Masked Singer UK' as The Seahorse and the show's Spanish edition 'Mask Singer: Adivina quién canta' as The Jellyfish. The singer took on a voice role for the upcoming animated film 'Blazing Samurai.'
In addition to the development Mel B's personal and professional lives have seen, the singer has chosen to lend her voice to social causes. In November 2018, she associated herself with Women's Aid that works for survivors of domestic violence. In support of the charity, she collaborated with Fabio D'Andrea for the short music film titled 'Love Should Not Hurt' which released on May 13, 2021.
In an interview in May 2021, the singing sensation admitted to finding love again, although she did not name the person. She said, "I honestly thought being in a romantic ­relationship again would be impossible because you get overloaded with past experiences." She also added, "You can have a loving, caring relationship. It just takes a lot of time and a lot of trust." Mel B is a proud mother to three beautiful daughters — Phoenix, Madison, and Angel — who feature in her emotional birthday post.
Read More: Where is America's Got Talent Filmed?