What Happened To Rich Lewis on Mountain Men?
History Channel's 'Mountain Men' is one of the unique reality shows currently on air. The series documents the everyday lives of a group of men who have adopted the gritty and rough life in isolated lands of America. These men live away from the modern world of technology and depend only on their skills and knowledge to make a living for themselves.
The show's roster of mountain men has continually changed over the course of its decade-long broadcast history. One of the show's fan-favorite cast members is Rich Lewis, a highly-skilled homesteader from Ruby Valley, Montana. However, Lewis hasn't appeared in the show's recent seasons, and if you are wondering what happened to him, here's everything we know!
What Happened To Rich Lewis on Mountain Men?
Rich Lewis first appeared on 'Mountian Men' in its second season that aired in 2013. Lewis made his debut in the second season premiere episode titled 'Into the Wild.' The Ruby Valley native immediately impressed the audience with his survival and hunting skills. The adorable dogs that helped him in his hunts and kept Lewis and his wife, Diane, company also became fan-favorites. Lewis continued to appear on the show for the next several seasons.
Some of Lewis' most memorable moments on the show include hunting a large buck and racing against time to save his cattle from predatory animals. Lewis also became known for his perpetual preparedness and dog training drills. His immense knowledge and unbreakable spirit proved that he had truly embraced the mountain man lifestyle. Lewis is also a reputed hunter in the Ruby Valley, and his mountain lion tracking skills have earned him the nickname of "Lion Hunter" among the local community. He was last seen in an episode of season 6, shepherding his cattle back to his ranch as a mountain lion loomed in the nearby pastures.
Why Did Rich Lewis Leave Mountain Men?
Lewis decided to call it quits in 2017, after appearing on more than 80 episodes of the show across six seasons. His last appearance came in season 6 episode 13, titled 'High & Dry.' No specific reason for Lewis' exit was given, but it is possible that the rancher/ homesteader no longer wished for the show's cameras to film his day-to-day life. Lewis' advancing age could also have been a factor in his decision. Perhaps the Ruby valley resident felt that he had earned enough from the show to ensure his and his family's future was financially secure.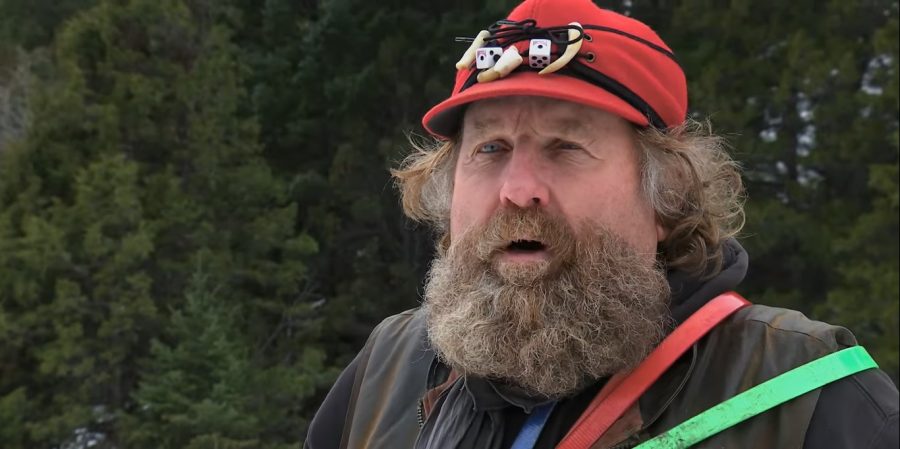 Lewis is committed to his life off-the-grid and does not maintain an online presence. Therefore, we do not have an update about his current whereabouts. However, it is likely that Lewis and his wife continue to live in Ruby Valley, Montana, which has been the couple's home for over 20 years. Additionally, it is widely believed that Lewis left on good terms with the show's producers. Hence, a return to the show in the future isn't entirely off the table, but as of now remains unlikely.
Read More: Why Did Marty Meierotto Leave Mountain Men?