What is Ghislaine Maxwell's Net Worth?
Ghislaine Noelle Marion Maxwell is a British socialite and the daughter of a once-renowned publishing tycoon, Robert Maxwell. She is best known for her past relationship with New York financier and convicted sex offender Jeffrey Epstein. Being born in an affluent family, Ghislaine has always enjoyed the benefits wealth can bring about.
However, Ghislaine's obscure past and finances are why a judge denied her bond now that she is facing federal charges of enticement of minors, sex trafficking of underage girls, and conspiracy with late Jeffrey Epstein. Thus, if you're curious to know more about the actual work and net worth of Ghislaine Maxwell, we've got you covered.
How Did Ghislaine Maxwell Earn Her Money?
Although born in Maisons-Laffitte, France, on December 25, 1961, Ghislaine Maxwell grew up in Headington Hill Hall, an extravagant 53-room mansion near Oxford, England. Robert Maxwell had initially leased the property for his press corporations, but the family later renovated and moved into it themselves. Wildly credited as her father's favorite, Ghislaine's profession until he passed away in 1991 was primarily working for him at his firms. As an Oxford University graduate, Ghislaine had her separate connections and aspirations, which made her prominent at social scenes.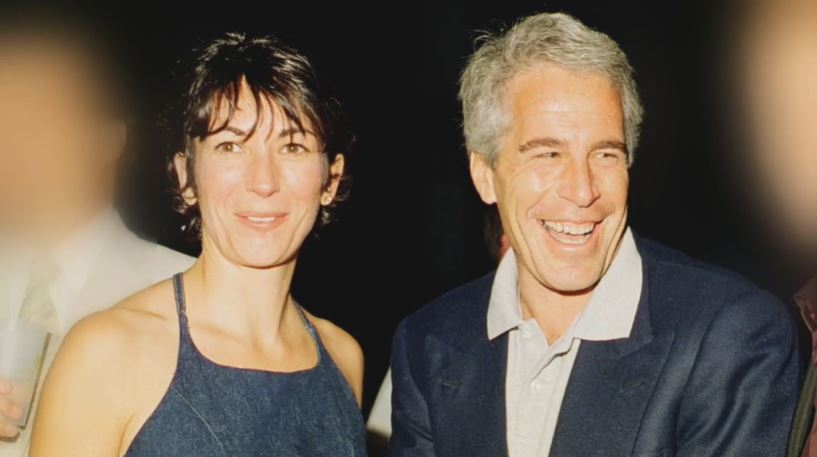 In the 1980s, Ghislaine founded a women's only organization, named after the original Kit-Cat Club, and served as the Oxford United Football Club's director under her father's direct ownership. She also played a role in The European's operations and acted as Robert Maxwell's emissary whenever he had work in America, especially New York. Therefore, when he bought the New York Daily News in 1991, Ghislaine basically lived there. However, her official move to the United States of America came in the last months of 1991, just after her father's tragic demise.
Following Ghislaine's migration, it came to light that she was allocated an annual income of roughly $1 million from a trust fund and was working at a real estate company on Madison Avenue, Manhattan, where she was able to socialize with celebrities almost daily. After she earned notoriety in the city, Ghislaine met Jeffrey Epstein at a party and forged a deep connection with him. They shared a romantic alliance for several years but remained close even once they parted ways. It is claimed that bank activities of over $20 million from offshore accounts connect the duo.
In 2012, Ghislaine established a non-profit organization to protect oceans and their environment called The TerraMar Project. Merely a year later, she opened its sister association in the UK. By late 2015, though, Ghislaine had mostly left the social scene following allegations that she'd recruited and groomed minors for Jeffrey Epstein's sex trafficking ring. She denied them at every step, but in July 2019, shortly after Jeffrey was apprehended, her non-profit suddenly dissolved. Despite her own arrest in 2020, Ghislaine continues to maintain her innocence.
Ghislaine Maxwell's Net Worth
Ghislaine Maxwell's net worth stands at an astounding $22.5 million, accumulating all her assets, bank balance, and earnings over the years. At one of her bond hearings in 2020, her attorneys hinted that her wealth was substantially lower, but in a later filing to request a bail to be set once again, they finally revealed the actual number. "At a basic level, the defense argument is that [Ghislaine] cannot remember off the top of her head just how many millions of dollars she has," said the prosecutors in court in 2020, deeming it unlikely. But now, everyone knows.
Read More: What Was Jeffrey Epstein's Net Worth?