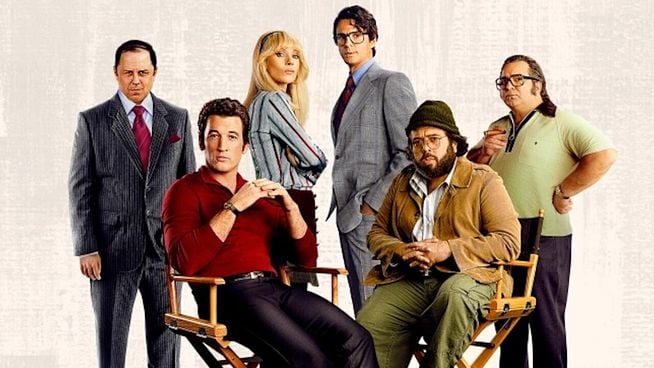 The digital content platform beIN CONNECT, which provides its viewers with the opportunity to access the content they want whenever they want, welcomes May with ambitious original series and movies. The excitement in the last movie of the "Fast and the Furious" series, which was released last year and achieved great box office success, does not diminish for a second and locks the audience to the screens. The last movie of the breathtaking series, Fast and Furious 9: The Legend of Speed (F9: The Fast Saga) will be screened for the first time after the cinemas on Monday, May 2nd.
Action Snake Eyes: GI Joe Origins, a spin-off of the blockbuster GI Joe series directed by Robert Schwentke, starring Henry Golding and Andrew Koji, and focusing on the character of Snake Eyes, Tuesday, May 3 Back in 2003, we returned to the terrifying universe of the "Fear Trap" series for the first time after the cinemas. Mike P. Nelson was behind the camera, and the beautiful actress Charlotte Vega was accompanied by Adain Bradley and Bill Sage. From Sunday, May 1, I Am Zlatan, which tells the story of star player Zlatan Ibrahimovic's rapid rise as a football legend, from Friday, May 6, and the animation about the story of dogs Ryder and his friends. movie PAW Patrol Movie (PAW Patrol: The Movie) is on beIN CONNECT from Sunday, May 1st!
The comedy series "I Love That for You", created and produced by the famous Emmy Nominee Vanessa Bayer, focuses on Joanna Gold, who dreams of being a presenter on a home shopping channel. Star Trek: Strange New Worlds, the newest TV series in the Star Trek universe, featuring the adventures of Captain Christopher Pike, Spock and Number One, and starring Anson Mount, Rebecca Romjin and Ethan Peck, will start from May 9; Based on the experiences of Albert S.Ruddy, the Oscar-winning producer of the cult production The Godfather trilogy, which celebrates its 50th anniversary this year, and starring Miles Teller, Matthew Goode, Juno Temple, Giovanni Ribisi, Dan Fogler and Patrick Gallo. The Offer is only on beIN CONNECT screens from May 4th.