Where is Anthony Lord Now?
In July 2015, Anthony Lord went on a murderous rampage over two days in Maine, evading police. By the end of it all, two people were dead four people were hurt but survived. Investigation Discovery's 'Evil Lives Here: Under His Thumb' looks at the events that precipitated this crime spree and how it all played out for Anthony and the people involved in his life. So, if you're wondering where Anthony might be now, we've got you covered.
Who is Anthony Lord?
Anthony, then 35 years old, garnered local headlines after a two-day spree that included burning down a barn, robbery, murder, kidnap, and assault. Anthony had a long criminal history. He was a convicted sex offender for three crimes of unlawful sexual contact with a minor. He was found guilty in September 2004. In addition, he also pleaded guilty in a domestic violence case in February 2015.
The carnage started on July 16, 2015, at around 8:30 PM. Anthony set a barn on fire in Benedicta, Maine, before driving down to Silver Ridge Township, Maine, where he broke into Kary Mayo's house. Anthony then proceeded to tie him up and assault him with a hammer. Anthony stole his gun and pickup truck at about 4:50 AM. He then drove back to the scene of the fire and entered a home and shot 55-year-old Kim Irish and 22-year-old Kyle Hewitt at around 5:15 AM. Kyle was the boyfriend of Kim's 21-year-old daughter, Brittany. At the time, Kyle was shot while he was sleeping on the couch. An autopsy confirmed 8 .22 caliber bullets inside his body. Kim was injured but survived.
Anthony proceeded to kidnap Brittany, who was an ex-girlfriend of his. Brittany attempted to escape by getting into the truck of a passer-by but Anthony didn't relent. He ran after her and shot the driver of the car – 60-year-old Carlton Eddy. At around 5:50 AM, Anthony was the subject of a high-speed police chase where he shot at an officer before evading capture and driving into a woodlot.
There, he fired at 58-year-old Kevin Tozier and 54-year-old Clayton McCarthy. Anthony would later admit that he shot at them because one of them asked questions about an injury on Brittany's arm. Kevin died, with 3 bullets found in his body while Clayton was able to survive and ask for 911 to be called.
After that, Anthony took a truck from the lot and drove down to his uncle's house where he eventually surrendered. His uncle stated that he was arrested without incident after giving up the weapons he had on him. An 18-hour manhunt ended with him being arrested on the morning of July 17. Anthony was charged with multiple offenses and admitted to killing two and wounding three others in addition to assaulting Kary.
Where is Anthony Lord Now?
In July 2017, Anthony pleaded guilty to two counts each of murder, attempted murder, elevated aggravated assault, theft of firearms, and one count each of arson, aggravated assault, and eluding an officer. One count of kidnapping and two counts of reckless conduct with a dangerous weapon were dismissed. Anthony's lawyer said that he had been dealing with post-traumatic stress disorder after the loss of his 6-month-old son just over two months before the shootings. Anthony was frustrated with the investigation into his son's death.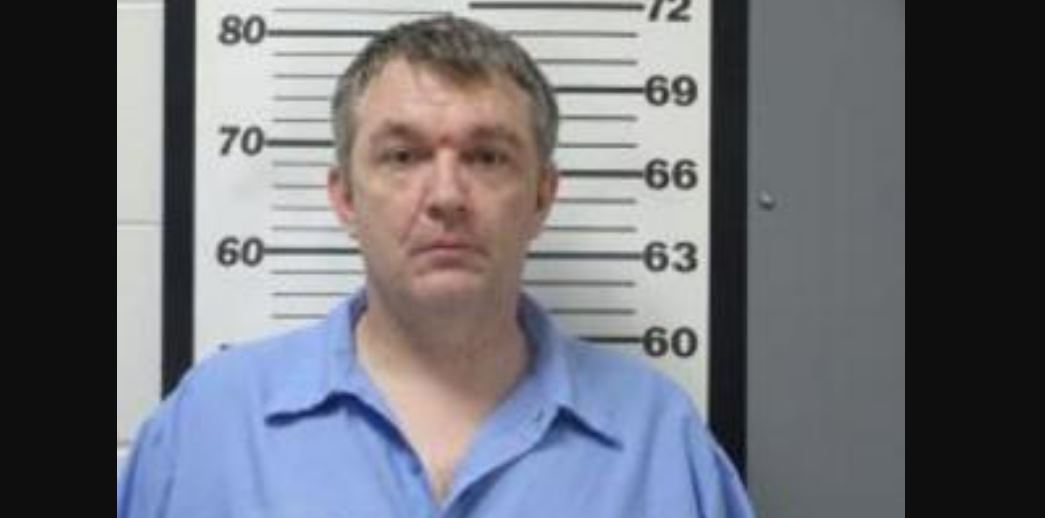 Brittany wrote a letter which was later read in court. In it, she stated that Anthony raped her multiple times before letting her go in the days before the shootings happened. The family members of the other victims made their impact statements as well. The defense lawyer read a statement written by Anthony. He said, "I do know how it feels to have a son murdered. I do hope you all will find peace. I know there is nothing I can do or say that will bring Kyle and Kevin back." Anthony was handed down two life sentences without the possibility of parole. As per prison records, he is serving them at the Maine State Prison in Warren, Knox County.