Where is Sandra Ames Now?
In 1988, the brutal murder of a United States national in Seoul, South Korea, garnered national attention there. CBS' '48 Hours: Out of Reach' delves into this long-forgotten case. Carolyn Joyce Abel was murdered in her apartment, and it was her colleagues who discovered her. In the weeks after her slaying, the investigation was centered around the two people who discovered her body — Sandra Ames and Kathy Patrick. It was Sandra who made a dramatic confession to the police, leading them to their prime suspect. If you're curious where she might be now, we've got you covered.
Who is Sandra Ames?
Sandra is a native of Newberg, Oregon. During 1988, Sandra Ames worked as an English teacher at a private school in Seoul. She was one of about 25 instructors that also included Carolyn Abel and Kathy Patrick. As young expatriates, they traveled and partied together all the time. On the weekend before the incident, the three of them went on a trip to Mount Sorak in South Korea along with three Korean students. But on December 20, Carolyn never showed up for work.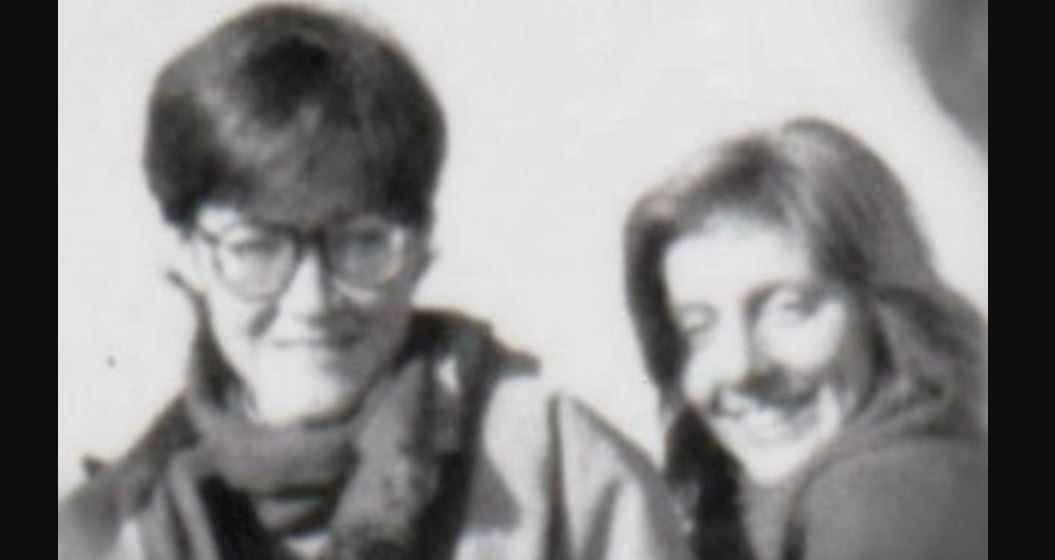 At the time, Sandra said that she wasn't too concerned, but Kathy was worried and upset. So, they decided to drive down to Carolyn's apartment to check on her along with a few other students. They discovered Carolyn stabbed to death in her bedroom. There were signs of a struggle, and she had about 30 stab wounds, including many defensive wounds. The authorities theorized that the killer might have been someone who knew Carolyn since there were no signs of forced entry, and there were two coffee cups found in the room.
The investigation then shifted to Sandra and Kathy. By then, Kathy had already left for the United States, but Sandra was still in Korea. She was asked to take a lie detector test which she failed. Then, Sandra said that her "fragmented memories" were coming back to her and claimed that it was Kathy who killed Carolyn. She said that Kathy came to her and confessed on the night of the incident. When Sandra asked her what she used, Kathy mentioned that it was a knife that she left in the kitchen sink.
Sandra then said that she asked Kathy to take her to Carolyn's apartment, where she claimed that Kathy convinced and manipulated her to make it look like a robbery. Later, prosecutors alleged that the two of them took away things like a blood-stained camera and checks from the apartment. During her questioning, Sandra reportedly made another bombshell admission. As per John Boatwright, the Chief of Detectives for the US Army, she said that when she touched Carolyn, her hand was still warm, so she slit her throat with a knife to make sure that she was dead. But Sandra turned out to be unreliable with her version of the events. She kept giving the investigators conflicting versions of the story, often limiting her involvement.
She later told the police that she only admitted to slitting Carolyn's throat because of "false memories" implanted by the investigators. But she never denied cleaning the murder weapon or being at the crime scene after the murder. The evidence at the time also seemed to point toward the robbery being staged. So, Kathy then became the prime suspect in the investigation, but it proved to be almost impossible to fly her back to South Korea for questioning given that the United States had no extradition treaty with South Korea back then.
Where is Sandra Ames Now?
After her confession, Sandra was placed under house arrest for five months. In July 1989, she pleaded guilty to harboring a criminal and suppressing evidence. She was sentenced to 1 year in prison, of which she only served six months. She was released after a judge was bribed in order to get her out of prison. Once released, she moved back to the United States. The FBI tried to use her to elicit a confession out of Kathy, but that led nowhere. As for Sandra, she seems to have maintained a low profile ever since her move, and not a lot is known about her current whereabouts or what she does.
Read More: Where is Kathy Patrick Now?