Where is Shapearl Wells Now?
NBC's 'Dateline: Somebody' is about Shapearl Wells' fight for justice for her son, Courtney. The young man was killed in March 2016 while on his way to a friend's house. In the aftermath of Courtney's death, Shapearl has been making sure her son's case stays in the spotlight. She worked with an investigative journalism company to try and unearth the events that led to Courtney's death. She even hosted a podcast that investigated her son's murder. So, let's find out more about Shapearl and where she is today, shall we?
Who is Shapearl Wells?
Shapearl Wells is Courtney's mother. At the time of the incident, the mother of six had been working at the same travel company Courtney was a part of. She remembered talking to him about other projects they wanted to work on together. Shapearl said Courtney always put his family first. She said, "He was my hero. He was the one that I looked up to, and I wanted to aspire to (be). His whole goal was to take care of his family with this business. That's all he wanted to do, to move up in different ranks so that he could achieve a higher goal."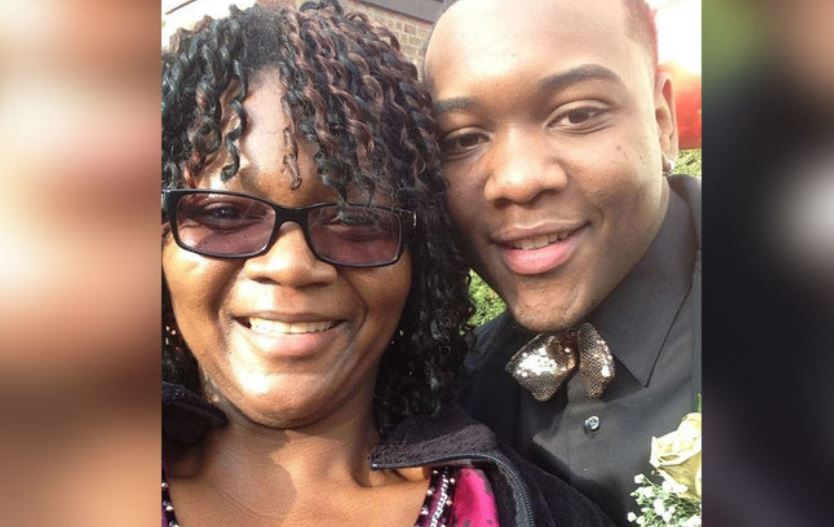 A single bullet hit Courtney during the early hours of March 4, 2016. It hit him in the back, but he was able to drive to the nearest police station before he collapsed. Courtney died about 45 minutes after the bullet hit him, but the investigation into his death went nowhere. When Shapearl didn't get many answers from the police, she took it upon herself to find out what really happened to her son.
So, Shapearl looked for assistance. She said, "I was at my wit's end, I had exhausted all my options, and I knew I needed to enlist some help in order to dig deeper. I felt that having someone else to add pressure to CPD would definitely increase my chances of getting to the bottom of what happened." As a result, she started a podcast to look into Courtney's murder with the help of some investigative reporters. Over the next few years, Shapearl and the team went on to interview multiple potential witnesses and narrowed down a list of suspects who could have been responsible.
Shapearl also realized that there were many people who had not heard back from the police even after reporting information that was pertinent to the case. She stated that the police were often dismissive of her. She added, "I felt that because I was doing their job for them, they felt offended during my interactions with them. But I shouldn't have to do what they're getting paid thousands of dollars to do, that's their job. If you're not investigating these cases, what are you doing?"
Where is Shapearl Wells Now?
There have been no arrests made yet in relation to Courtney's murder. But Shapearl has been working hard to change that. She has also been critical of the minimal media coverage that the case received initially. In 2018, Shapearl started The Courtney Copeland Memorial Foundation, a nonprofit organization that raises awareness on gun violence and provides after-school mentoring within the community.
Shapearl has strived to push for more accountability and bring attention to racial inequality. She said, "I hope that everybody joins me in this effort for change, for us to be able to change the narrative … so it never has to happen to another Courtney again." A Facebook page called Justice For Courtney Copeland sees regular updates regarding the case. Shapearl still lives in Chicago, Illinois, with her husband, Brett Wells. She also works at WorldVentures and seems to be spending time with her family.
Read More: How Did Courtney Copeland Die?