Where is the Cast of Seinfeld Now?
Decades after its conclusion in 1998, 'Seinfeld' continues to be one of the best-known sitcoms in television history. Acclaimed for its peculiar brand of observational humor that is driven by the show's highly acclaimed writing, the show also holds an enviable cult status amongst fans, thanks in large part to the wonderfully neurotic characters that populate the show. Are you wondering what the talented actors who played the iconic characters have been up to since the show ended? Let's take a look at where the cast of 'Seinfeld' is now.
Jerry Seinfeld – Jerry Seinfeld
After 'Seinfeld' wrapped up in 1998, the show's lead actor and co-creator Jerry Seinfeld decided to spend time focussing on his stand-up comedy and moved back to New York from Los Angeles. Shortly after, he recorded the comedy special 'I'm Telling You for the Last Time' and continued to make television appearances in talk shows, sitcoms, and even a presenter at the Academy Awards in 2007 and 2008. Jerry also helped write, produce, as well as voice the lead in the 2007 'Bee Movie,' which was nominated for a Golden Globe Award for Best Animated Feature Film.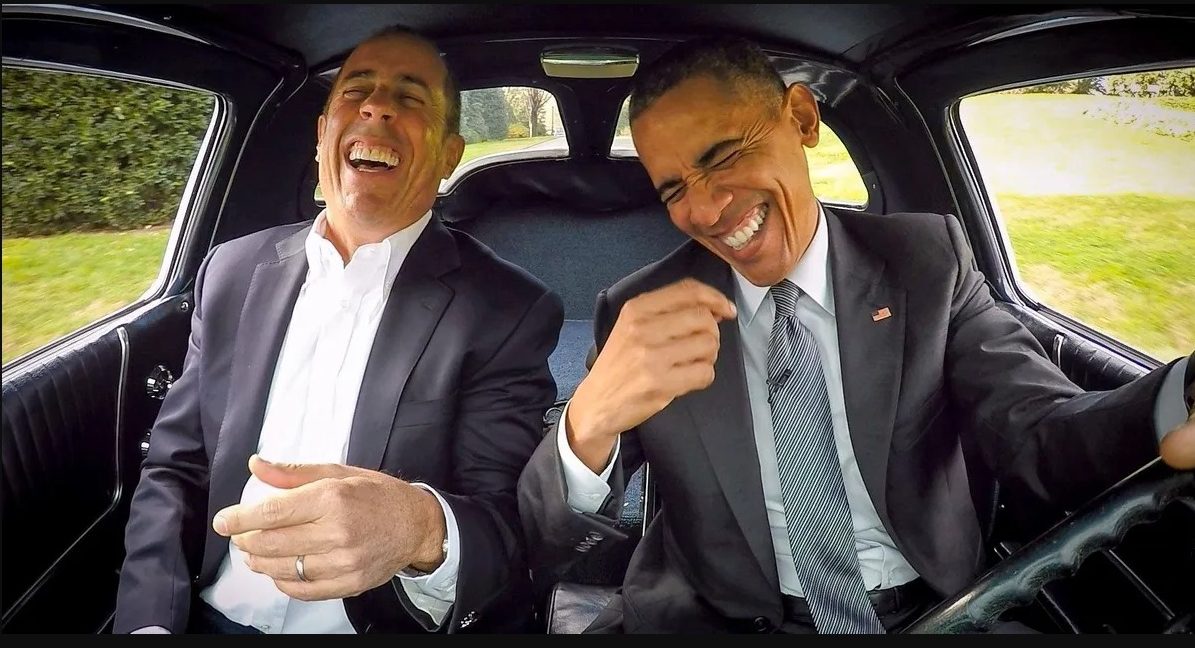 The comedian, always a fan of good banter, came up with the talk series 'Comedians in Cars Getting Coffee' in 2012 for Crackle. It features him in conversation with various guests doing precisely what the title states. The show eventually got picked up by Netflix as part of the streaming platform's overall deal with the prolific showman that also includes 'Seinfeld,' two stand-up comedy specials, and more comedy programming. One of Jerry's highlights during this time was hosting then-president Barack Obama in 2015 on the show.
Jerry Seinfeld continues to be a beacon of the comedy world with regular appearances on talk shows like 'The Tonight Show with Jimmy Fallon' and comedy specials. His latest book, 'Is This Anything?' was published in 2020 and is a look at the artist's best material over his 45 years in comedy. Jerry met his future wife, Jessica Sklar, in 1998, and the couple got married the following year. The couple lives in New York and is proud parents to daughter Sacha and two sons Julian and Shepherd.
Jason Alexander – George Costanza
Jason Alexander essays Jerry's friend George Costanza on 'Seinfeld' who is largely based on the show's co-creator Larry David. Since 'Seinfeld' wrapped up, the funnyman has held roles in multiple movies, most notably in the 1990 romantic comedy 'Pretty Woman.' The multi-award-winning actor, who received 7 Primetime Emmy Awards for his work in "Seinfeld,' has also appeared on a wide variety of television shows, including Larry David's own hugely popular semi-autobiographical sitcom 'Curb Your Enthusiasm.'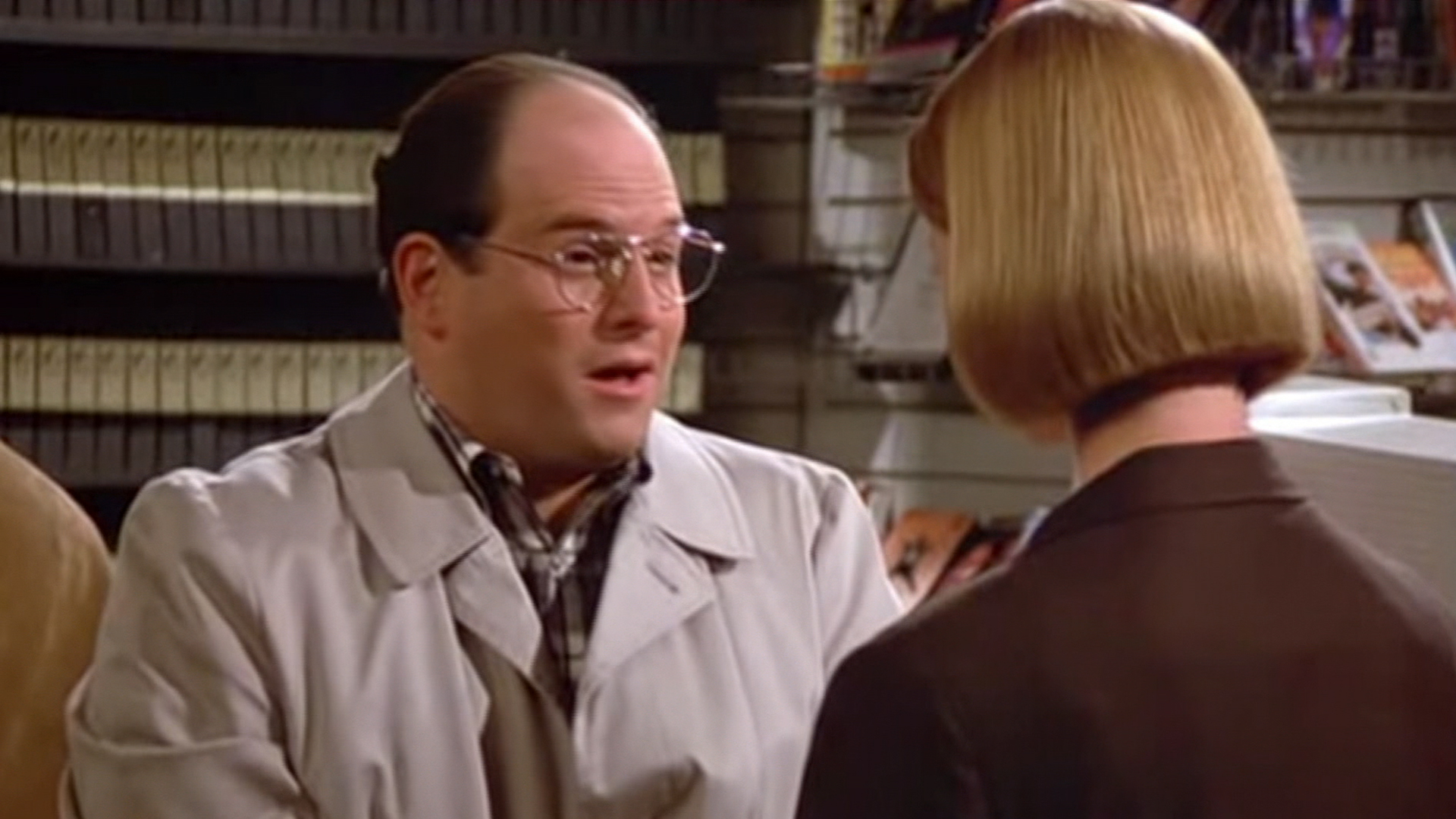 Jason's other appearances include sitcoms like 'Young Sheldon' and 'The Marvelous Mrs. Maisel' as well as talk shows like 'Late Show with David Letterman' and Bill Maher's 'Real Time.' Despite his subsequent television roles not being close to as iconic as George in 'Seinfeld,' Jason has found success in theatre. He held the post of Artistic Director of Los Angeles' Reprise Theatre Company and also took on multiple roles in large-scale productions, including Broadway's 'Fish in the Dark.'
Jason also remains involved in charitable endeavors, including having been the national spokesperson for the National Scleroderma Foundation. He has played on multiple high-profile poker tournaments and has won money that has been donated to charity. Jason and his long-time wife, Daena Title, live in Los Angeles and have two grown-up sons, Gabriel and Noah.
Julia Louis-Dreyfus – Elaine Benes
Julia Louis-Dreyfus plays the kaleidoscopic Elaine Benes in 'Seinfeld.' As Jerry's ex-girlfriend and current pal, she brings much needed feminine perspective and her brand of wackiness to the show. The comedian has since continued her prolific career in television and continued starring in successful series and winning awards. Julia led the cast of 'The New Adventures of Old Christine' as the show's titular character for 5 seasons until 2010 and went on to star in 'Veep' that won her multiple Emmy Awards.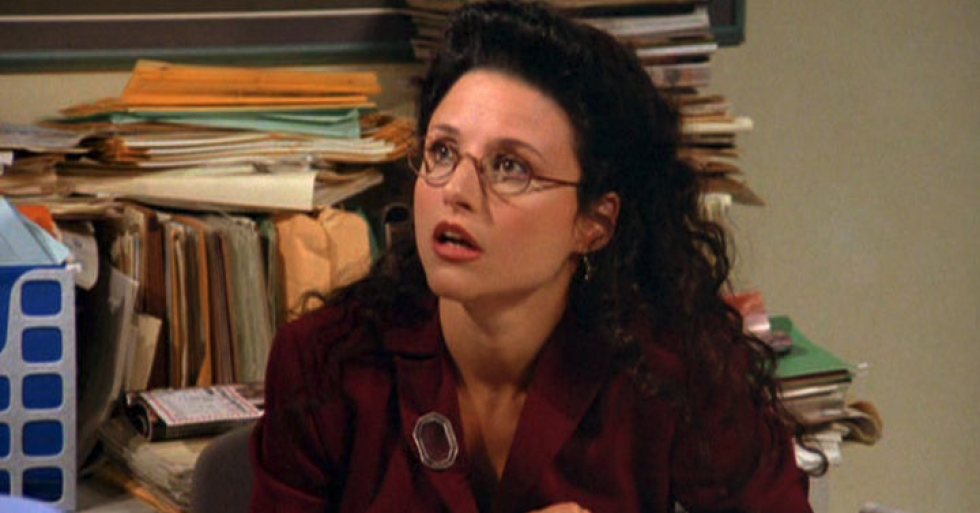 Her roles as an actress (and producer) have won Julia enough awards to make her one of the most decorated actresses on television. Her star on the Hollywood Walk of Fame and placement on the 2016 Time's 100 Most Influential People list is a testament to her accomplishments in show business. Most recently, Julia essayed a role in the Disney series 'The Falcon and the Winter Soldier,' which sees her entering the Marvel Cinematic Universe and its associated projects. She has also signed a deal with the streaming platform Apple TV to help create and star in their content.
In 2017, Julia announced that she had been diagnosed with breast cancer. However, by the end of 2018, she was in remission and revealed that she was cancer-free. She is married to actor and comedian Brad Hall, who has worked extensively on 'Saturday Night Live.' The two met many years ago when Julia was in college and subsequently got married. They have two grown sons, Henry and Charles, and the former is a singer-songwriter who has also performed on 'The Tonight Show Starring Jimmy Fallon.' The family lives in Los Angeles.
Michael Richards – Cosmo Kramer
Michael Richards appears as Jerry's memorable and zany neighbor Cosmo Kramer on 'Seinfeld' who would regularly burst into the protagonist's apartment bubbling with peculiar conspiracy theories and get rich quick schemes. His character was, in fact, based on an unusual neighbor that the show's co-creator Larry David had many years ago. Michael, through his character of Kramer, became widely known.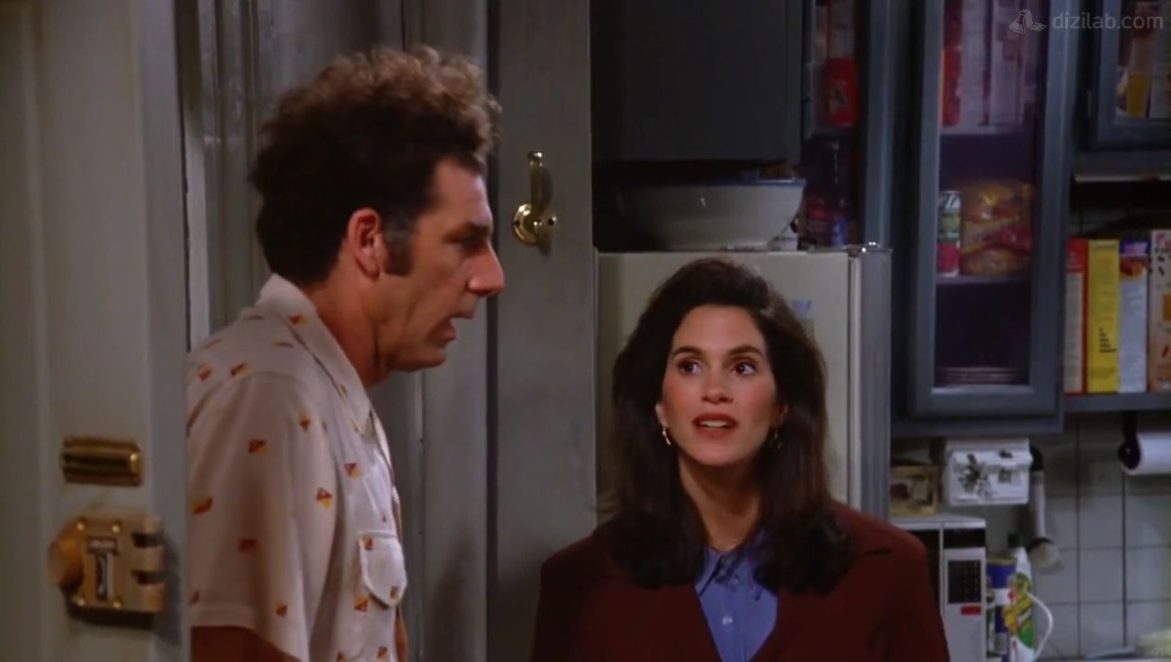 After 'Seinfeld' wrapped up in 1998, he teamed up with 2 of its writers for a sitcom centered around him, aptly titled 'The Michael Richards Show.' The show, however, was unsuccessful and was discontinued within months of its premiering. In late 2006, after a few more appearances in sitcoms, Michael had an infamous argument while performing at a comedy club where his racist comments were hugely publicized. The led to the multi-award-winning comedian essentially leaving show business and even moving out of Los Angeles.
Michael spent time living in Connecticut, and in Mexico, before moving to New York. In his years away from the entertainment industry, he focussed on his photography skills and got deeply involved with them. Michael also worked on his introspection, exploring the anger that had caused his infamous outburst. He also guest-starred on his ex-cast mate Jerry Seinfeld's animation film 'Bee Movie,' as well as on his talk series 'Comedians in Cars Getting Coffee' in 2012.
Shortly before that, he also reunited with the 'Seinfeld' cast members for a section of 'Curb Your Enthusiasm' season 7 in 2009. A few years later, in 2013, Michael came back to mainstream television and starred in 'Kirstie,' which was subsequently canceled after one season. Michael married his long-time girlfriend Beth Skipp in 2010, and the two have a son named Antonio Baz together. The comedic actor also has a daughter named Sophia from his previous marriage to Cathleen Lyons.
Wayne Knight – Newman
Wayne Knight plays Newman, the mailman, on 'Seinfeld' who was initially introduced as a guest character in season 2. However, his popularity amongst the show's audience earned him a permanent role from the following season until the end of the series in 1998. After 'Seinfeld,' Wayne continued his acting career and appeared in several films and television shows, including the blockbuster 'Jurassic Park.'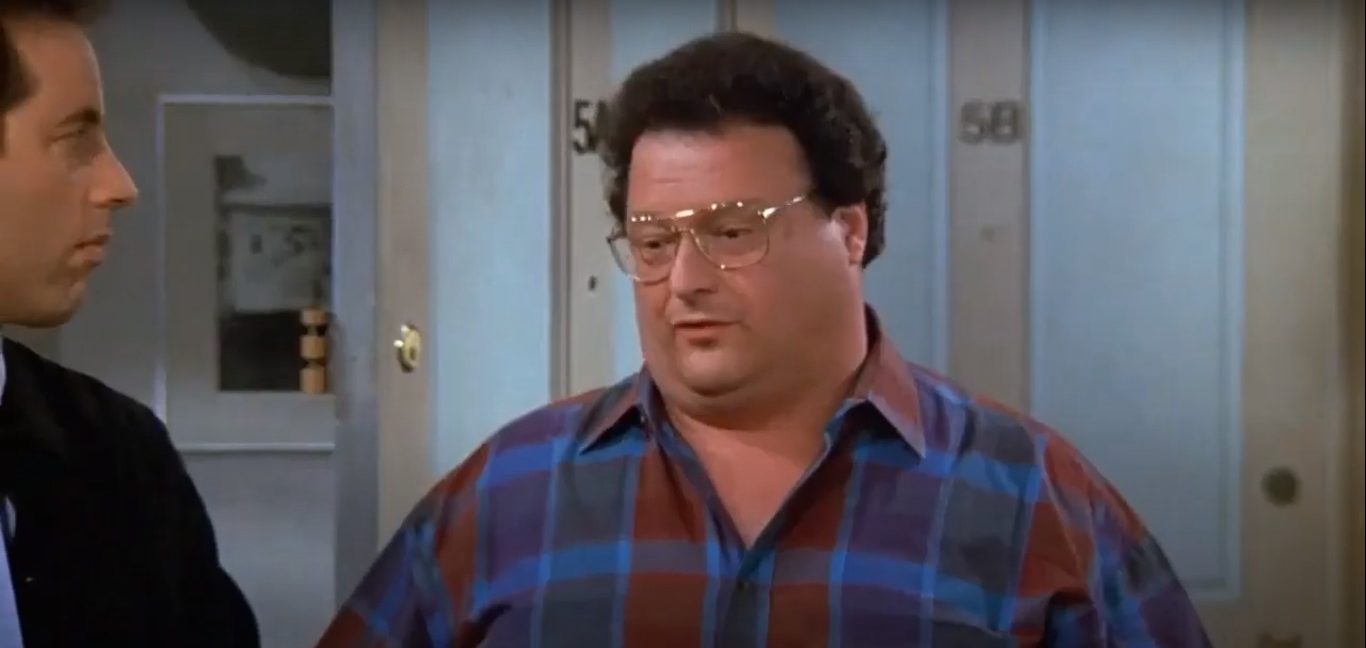 Having had a career on Broadway and television since before Seinfeld, Wayne's projects only became more numerous after the fame 'Seinfeld' got him. Apart from appearing in films like 'Space Jam' and 'Blindspotting,' he has also lent his voice to characters in 'Toy Story 2,' 'Kung Fu Panda 2,' and 'Kung Fu Panda 3.' In 2020, Wayne reprised his role of Newman and made a public service announcement criticizing the changes being made to the United States Postal Service by then President Donald Trump​.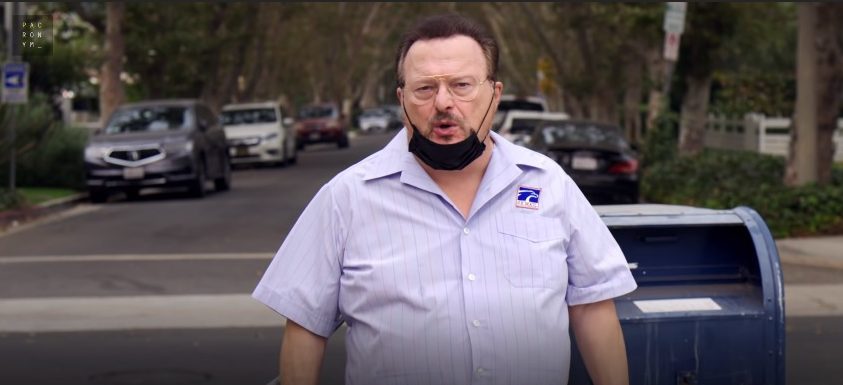 Wayne got married to Clare de Chenu in 2006, and the couple subsequently had a son named Liam. Before that, he was married to Paula Sutor from 1996 to 2003. Apart from his acting career, Wayne's other significant journey over the years has been to lose weight. During the filming of an episode of 'Seinfeld,' where his character had to run, Wayne was unable to catch his breath. Warned of impending heart conditions if he didn't change his ways, the comedic actor known for his larger-than-life roles worked hard to change his habits and has since lost more than 100 pounds.
Read More: Where Was Seinfeld Filmed?