Where is Tony King Now?
Netflix's latest true crime offering 'Murder by the Coast' starts off with the investigation into 19-year-old Rocio Wanninkhof's disappearance in Malaga, Spain. Her remains were found a few weeks later, leading the police on a hunt for the killer. But they would catch him only about four years later when another similar murder in Coin, Spain, brought to light crucial evidence. This linked both the cases, and Tony Alexander King was later convicted as the person responsible for both. Dolores Vazquez, the woman who was wrongly convicted for Rocio's death, was exonerated in the process. So, are you wondering where Tony might be now? We've got you covered.
Who is Tony King?
Tony Alexander King was born Anthony Bromwich in 1967. He hailed from Holloway in London, United Kingdom. Tony's crime spree started when he was a teenager. In 1985, there was a spate of attacks on women where they were strangled and sexually assaulted. The media dubbed the attacker "The Holloway Strangler." Tony, then 19, was convicted of these attacks and sent to prison in 1986 but got out in 1991. The judge stated that Tony was a "monster" who attacked these women because of his sexual inadequacies. Tony was right back in prison just a few weeks later for robbing a woman at gunpoint.
Tony was released in 1996. He later changed his name to Tony King and married Cecilia Pantoja, with whom he had a daughter. In August 1997, Tony threatened a Hungarian woman at a train station and was caught on surveillance cameras. The footage was featured on 'Crimewatch,' a TV show. He was identified by many as Tony, and by then, he fled to Malaga to avoid arrest.
A few years later, Rocio went missing on the night of October 9, 1999. She never made it home from her boyfriend's place. The next day, her shoes were found by her mother Alicia, along with a pool of blood in a lot adjacent to the road nearby. Her remains were found a few weeks later, almost 30 kilometers from her home. Rocio was stabbed nine times and was beaten as well. Her clothes were also found in black trash bags at the scene. There were fingerprints found on the bags and cloth fibers on Rocio's body. At the scene of her disappearance, there was a cigarette butt found with male DNA. After an intense trial that took place with heavy media influence, Dolores Vazquez was convicted of Rocio's murder. She was Rocio's mother's ex-girlfriend.
About four years later, in August 2003, 17-year-old Sonia Carabantes disappeared from outside her home under eerily similar circumstances. Her parents discovered her shoes, phone, and purse not too far from the house, along with some blood. Her body was found less than a week later buried under some large rocks. Sonia was beaten and strangled to death. There were traces of biological evidence collected from under Sonia's fingernails. The DNA profile matched that of the profile collected in the Rocio case.
In the meantime, Cecilia, who had long suspected that Tony might have been involved in Rocio's killing, went to the police. She had been separated from him since 2000. She connected the dots, and now the police had a suspect. At the time, Tony was working at a bar and living with another woman, Mariluz Gallego. He lived with her and her three children. Tony was arrested, and his DNA matched the samples collected from both the crime scenes.
Where is Tony King Now?
In 2005, Tony was sentenced to 36 years in prison for Sonia's kidnapping, sexual assault, and murder. He was also handed down an additional 7 years for the attempted rape of a woman in 2001. In relation to Rocio's murder, he was sentenced to 19 years and asked to pay compensation to Rocio's family. Before his trial, Tony also sent letters to both Rocio and Sonia's mothers asking for forgiveness. However, he has since reportedly claimed that he is innocent of the crimes.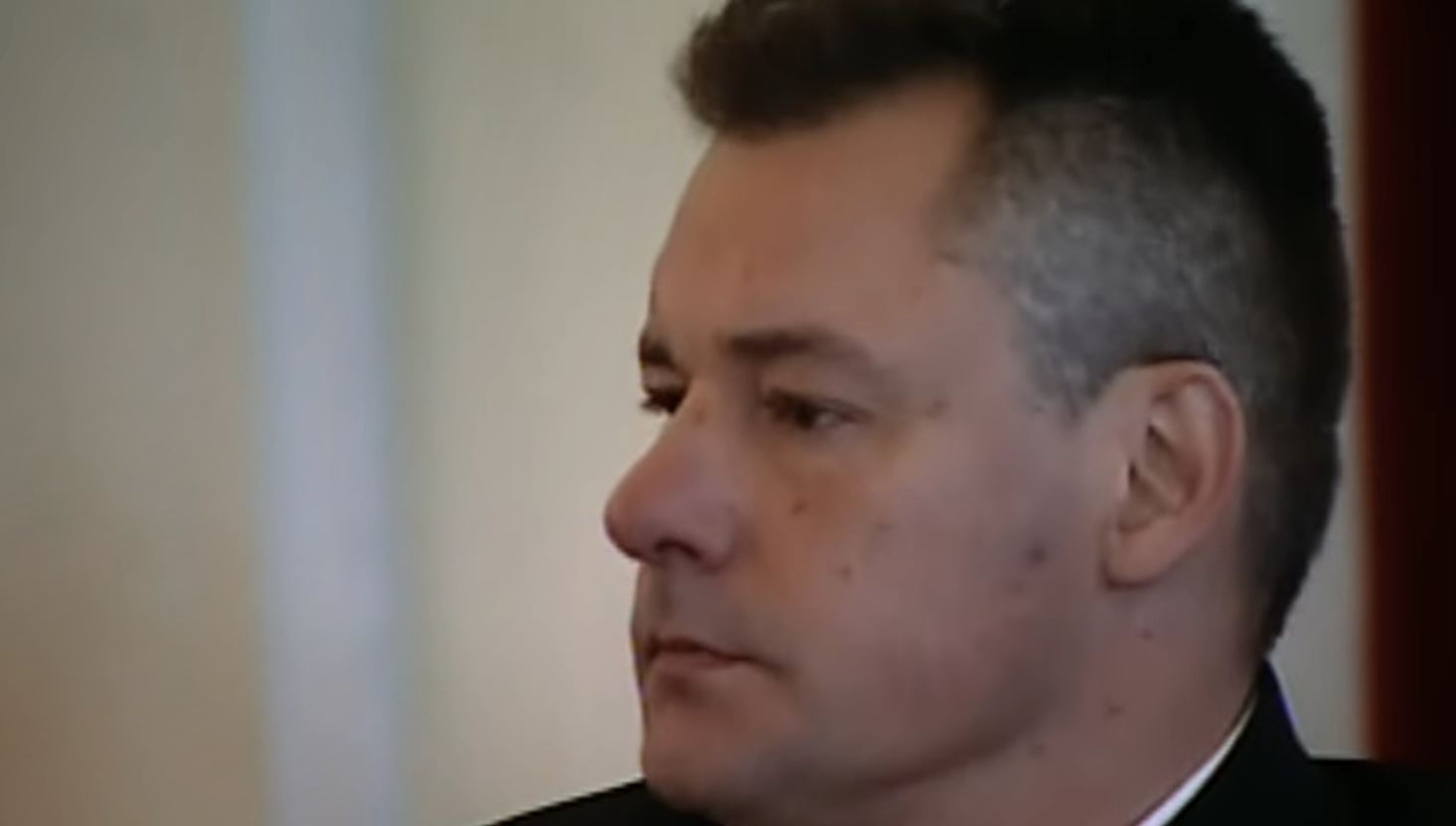 It was also revealed that Tony was initially asked by the British police to come back voluntarily for questioning regarding the case in 1997. At the time, Tony refused. Interpol informed the Spanish government of Tony's move to Spain and the dangers he posed given his prior history. As per reports from 2018, Tony remains incarcerated at the Herrera de La Mancha prison in Spain. He will not be released before 2033. In 2007, Tony lost his daughter to a drowning incident. She was 10 years old at the time.
Read More: Where is Cecelia King Now?