Where is Top Chef Amateurs Filmed?
Bravo's 'Top Chef Amateurs' is a cooking competition show that might particularly appeal to 'Top Chef' fans all over the world, since it is a spin-off of the long-running show. It features a total of 24 home-grown chefs with one 'Top Chef' All-Star posing as their sous chef, as they vie for the cash prize, and of course, bragging rights. Each episode sees two of these amateur chefs pitted against one another as they test their culinary skills.
As Gail Simmons claims her spot as both host and the head judge of this series, fans are in for a treat. If you're a fan of its predecessor, you must be aware that 'Top Chef' changes its base season-wise. By throwing different locations into the mix, it keeps the excitement and curiosity alive. Now, if you're wondering where 'Top Chef Amateurs' is filmed, we have got you covered!
Top Chef Amateurs Filming Locations
'Top Chef Amateurs' began filming at the end of October 2020, following the wrap-up of the 18th season of 'Top Chef.' Since season 18 took place in Portland, it is no surprise that its spin-off series has been shot in the same location (to be more precise, the same kitchen). Now, let's discuss it in detail!
Portland, Oregon
One reason home chefs consider participating in 'Top Chef Amateurs,' a once-in-a-lifetime opportunity, is the significance of the kitchen used in it. Situated in Portland, Oregon, the show is filmed at The Portland Expo Center, which is the same site used in 'Top Chef' season 18. The convention center is located exactly at 2060 North Marine Drive in the Kenton neighborhood. The setup is deemed massive, allowing storage of larger quantities of ingredients, which ultimately becomes beneficial for the contestants.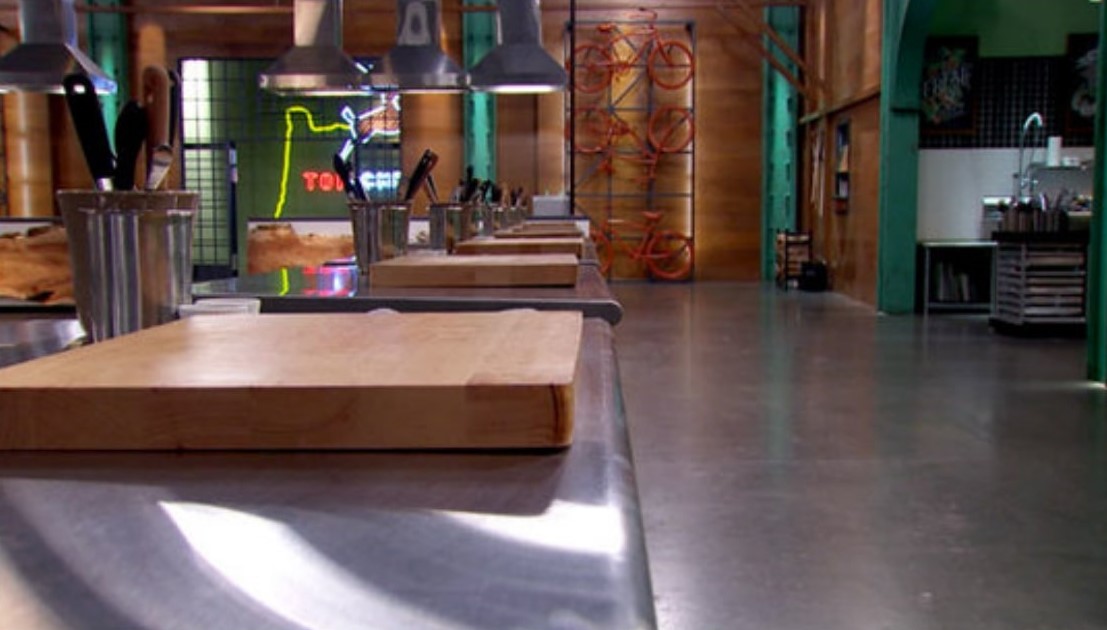 The Portland 'Top Chef' kitchen is a quirky setup that includes bicycles mounted on raised platforms, a chalkboard menu, a flashy sign that says "Fresh & Local," along with other marvelous features. Reports suggest that the filming continued using the same health and safety plan as followed in the regular seasons of 'Top Chef.' The policies within the scheme have been developed by Bravo and Magical Elves Productions with respect to state and local orders, CDC guidelines, and other safety protocols from NBCUniversal.
During the Portland season of 'Top Chef,' the producers couldn't film the show extensively because of the 2020 Oregon wildfires, consistently disrupting the production schedule. Due to the smoke caused by the wildfires, they had to introduce considerable changes in their itinerary. It is assumed that there was no such problem during the filming of the spin-off series which is why it managed to cause a stir in the food entertainment industry.
Read More: Where is Top Chef Filmed?