Which Couples From Too Hot to Handle Season 2 Are Still Together?
We all know that there is no dearth of dating-based reality series' on our screens these days, but Netflix's 'Too Hot to Handle' definitely stands out due to its drastically different approach. After all, while the purpose is for a group of highly attractive singles to form connections, they have to do so without engaging in any form of physical intimacy, including kissing! In the end, it is simply a $100,000 celibacy challenge. So now that season 2 is over, let's find out if the three couples who made it to the end managed to make their relationships work in the real world or not, shall we?
Marvin and Melinda
From the very beginning, Melinda Berry and Marvin Anthony sparked a connection that seemed fiery yet genuine. Not only did they have a good conversation on their first day in the island villa, but they also broke the kissing rule by locking lips on night two, which they deemed worth the $3,000 decrease. However, once Marvin began flirting with other girls that same night, Melinda kissed Peter Vigilante, which turned everything around. Instead of talking about it with his partner, Marvin Anthony shut down, which led to further drama until Melinda apologized.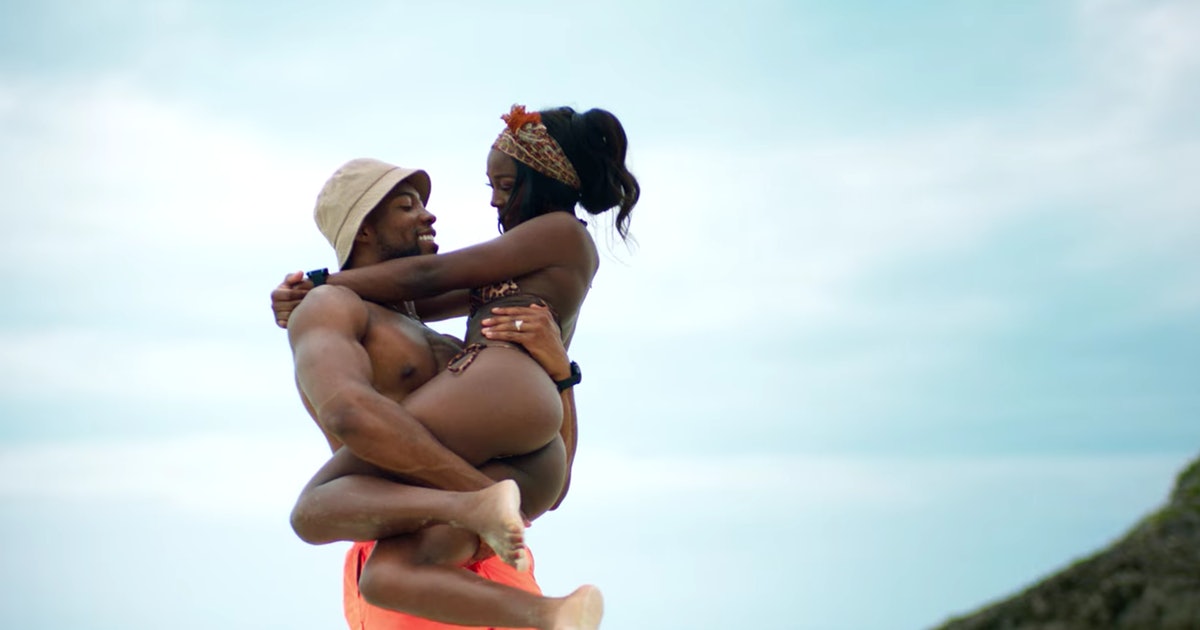 The couple subsequently seemed to be doing good, but Marvin's friendly energy and hopes to keep his options open kept the tensions alive, which weren't helped by Melinda's eagerness for them to be together. They split, got back together, and split again until Marvin attended a communication and mindfulness workshop and realized that Melinda was the one for him. Wanting to make things okay, especially after they'd violated the sex rule as well, he opened up about his past and true feelings. Then, during their last date, Marvin asked Melinda to be his girlfriend.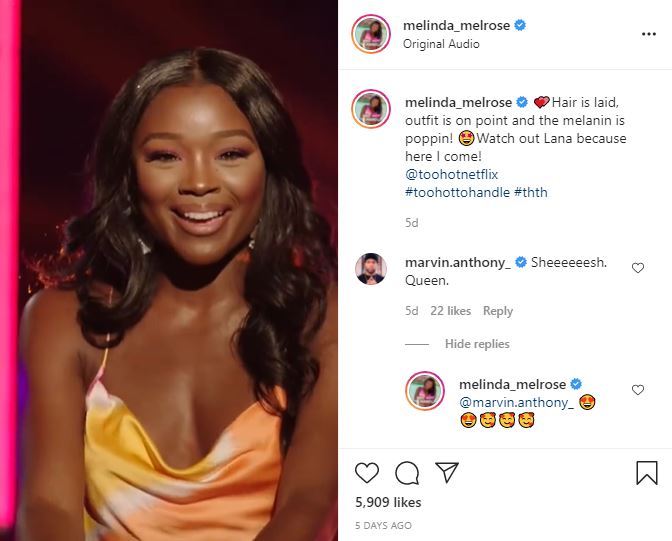 In fact, the Parisian confessed that he was falling for the New York model and wanted her to meet his mother and family. From fights, because he let his ego get the better of him to acting jealous despite claiming that he did not care when other guys tried making moves on Melinda, Marvin came a long way. Thus, he won the remaining $55,000 and his queen's heart. To this day, Marvin refers to Melinda as a "Queen" whenever they interact on social media platforms, and she often leaves heart-eye emojis for him. So, we think it's safe to assume that they're still together.
Cam and Emily
Cam Holmes and Emily Faye Miller only had eyes for one another since the moment they stepped onto the shores of paradise. From sharing their first kiss on the first day to breaking similar rules in the time that followed, the pair just couldn't keep their hands off each other. However, their link grew to be emotional as time passed, which is why Cam's flirtings with Christina hurt Emily even more. He confessed that he got scared of the seriousness and thought of jumping ship while apologizing, which melted Emily's heart and bound her to give him a second and final chance.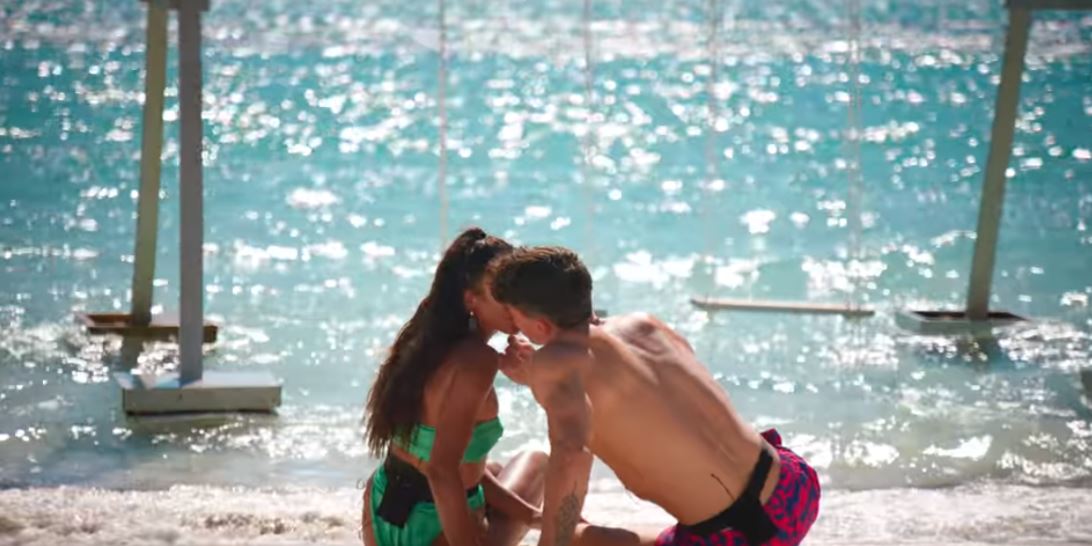 The couple was essentially "wifed up" in the retreat, so Cam knew that he had to be honest with his partner in the end. He told Emily of his fears and doubts about their future together, and although she was heartbroken yet again, Emily decided to give him space to figure things out on his own while still ensuring that he knew how she truly felt. Eventually, Cam showed his progress when he declined Tabitha's advances and refused to lie to Emily. On their final date, the model revealed to the public figure that she was his best friend and asked her to be his girlfriend.
When the time came, Cam and Emily acknowledged in their confessionals that they've both "lost their heads" in love, leading to Cam professing it to his girlfriend after the winner was declared. He didn't care that he lost the money because he got the best prize of all; growth and love. Although the two don't interact on social media, we think that they're still together as a simple glance at their Instagram reveals that they were both on holiday recently. Emily geotagged her posts to Madeira Island, Portugal, and a look at the landscapes indicates that Cam could've been there as well.
Joey and Carly
Joey and Carly's relationship started soon after the former joined the cast in the middle of the season. Carly was just beginning to deal with her split from Chase, and once she decided that it was time to move on, she asked Joey to spend some time with her, leading to their first kiss. The pair felt a genuine spark and decided to see where it would go. Upon finding closure with Chase, Carly appeared happy once again, so Joey promised to do his best to keep a smile on her face. They were themselves with one another, which Carly appreciated, calling them both goofy and dorks.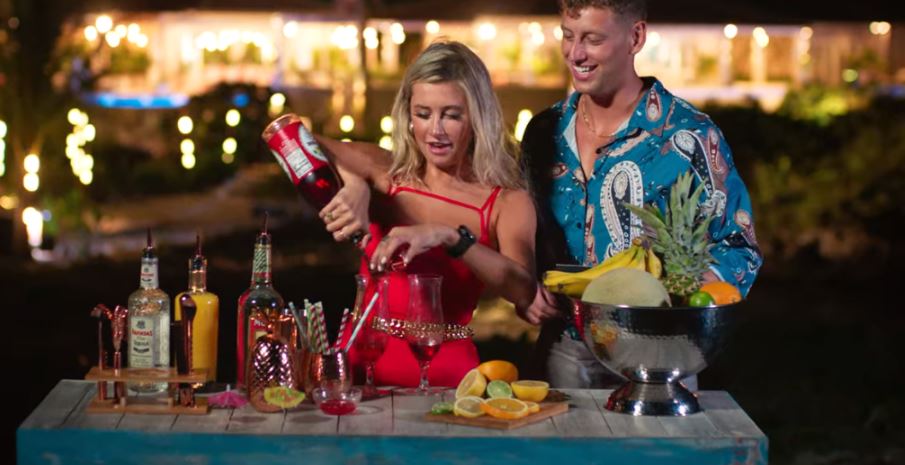 On their final date the night before the grand finale, which was really their first, the couple mutually selected to see if they could work in the outside world. They knew that they were content with each other and truly cared, so that's where they left things off. From what we can tell, they could possibly still be together. Joey and Carly don't even follow each other on Instagram, but she was in Miami, his base, earlier this year. Moreover, Carly is the only one Joey follows on his BitClout profile, and his sole reclouted message mentions her appearance on 'Too Hot to Handle.'
Read More: Is Too Hot to Handle Scripted?