Who Can Win Too Hot to Handle Season 2?
Netflix's 'Too Hot to Handle' is a reality dating show with a twist. The rules are simple: a group of ridiculously gorgeous singles from across the world step onto the shores of a luxurious island, only to be observed by a virtual assistant called Lana, who places them under a complete sex ban. To win the $100,000 cash prize, the contestants must resist temptation and build a relationship purely through emotional connections.
Naturally, this celibacy challenge is not as easy as it looks. So while some players break the rules and cause a whole lot of drama due to the ensuing deduction from the prize money, some manage to actually walk away with ties that last a lifetime, even if they're just friendships. With that said, now that the first four episodes of Season 2 have premiered, let's find out who the front runners to be this chapter's winner are, shall we?
Chase DeMoor
At the age of 24, Chase DeMoor came on the series to simply have casual flings after getting out of a five-year relationship. However, pretty quickly, he showed just how charming he could be and even managed to get Carly Lawrence to be his partner. He stated he wanted to keep his options open and flirt with as many girls as possible. But when the time came, he bound himself to Carly and committed in a way people don't usually do on reality television, at least, not from the very beginning.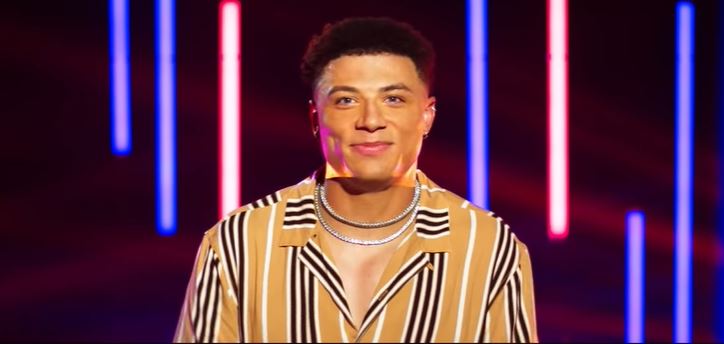 Yes, Chase did break the kissing rule with Carly, but the reciprocation and deeper connection were sparkling. In fact, he was so invested in their alliance that even though she kissed Peter Vigilante, he stayed just to see if their bond could still lead somewhere. Chase didn't like it, of course, but once Carly told him that it was merely a dare, he gave it another shot. Yet, he also built up his walls and was not as affectionate. With growth also being a notable aspect of this program and Chase openly showing it when he was jealous, he seems to be a deserving winner.
Marvin Anthony
Like Chase, Marvin Anthony from Paris, France, also signed up for a series where he could go wild and have fun with more than a couple of girls. And like Chase, he also tied himself to a single lady, Melinda Melrose, from the get-go. His and Melinda's hurdles were quite different, but the aspects of personal maturity, emotional moments, and pleasant discussions, at least from his side, were just as noteworthy as Chase's. These two males, in our opinion, are probably the only ones in the villa and have seemed to decide that they now want a genuine relationship.
Marvin is pleasant and flirty by nature, so whenever he spoke to a female participant, he looked like he was coming onto them, which was half-and-half most of the time. When Melinda saw this, as anyone else would have, she took it in the worst possible way, considering their surroundings. This, of course, led to disputes between the couple and a bed-share that made Marvin furious. However, he still never opened up about it to the one who appeared to matter the most.
Melinda had to realize her faults and supposed misperception herself and then have a conversation with Marvin for them to be okay again. But after this, he comprehended his mistakes and took responsibility by sharing his feelings. This attraction has been brewing from episode one, and if Marvin remains on this path and keeps proving how much he cares for his partner, even with the addition of new players who might want to stir things up, he'll definitely walk away as the winner.
Read More: Is Too Hot to Handle Real or Fake?